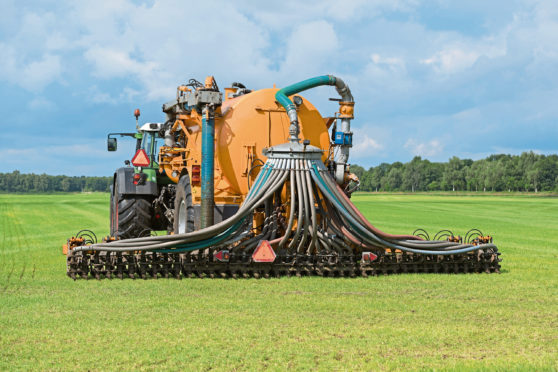 Cover crops could help farmers capture more nitrogen from anaerobic digestate, according to results from an Innovative Farmers project.
The three-year project, supported by researchers at the National Institute for Agricultural Botany (NIAB) and Cranfield University, looked at how to use digestate effectively within government regulations.
It included assessing whether cover crops could help improve soil health in combination with autumn applications of digestate – a byproduct of anaerobic digesters.
Trials took place on six farms, with soil samples taken from four different treatment areas on each. These were digestate with cover crops, digestate only, cover crops only, and a control section of neither.
Soil samples were taken at different depths across the four areas on each farm to see how nitrogen levels are affected by the application of digestate and/or cover crops.
Researchers were particularly interested in this because when nitrogen sinks to the lower levels of soil it potentially becomes unavailable to the next crop, and the risk of nitrate leaching into ground water increases.
Results found when cover crops were grown in soil after the digestate was applied, the available nitrogen was significantly reduced in all levels of the soil and more than halved in the lower levels, indicating that the cover crops had absorbed the excess nitrogen.
"The early results were very exciting – often the cover crops were doing exactly what we wanted in taking up that excess nitrogen from the soil," said Dr Lydia Smith from NIAB.
She said a second phase of trials, sponsored by levy body AHDB, would investigate how best to stabilise nitrogen so that it is not released as a greenhouse gas or leaches into water. Researchers will also offer practical training to help farmers carry out visual evaluation of soil structure to see whether any of the different treatments have an impact on soil health.