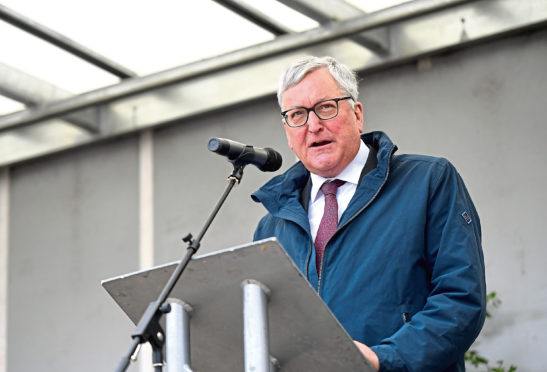 The Scottish Government has assured farmers and crofters it has no plans to end direct subsidy support to the sector.
The comments from Rural Economy Secretary Fergus Ewing follow the reintroduction of the Agriculture Bill at Westminster yesterday.
The bill, which mainly outlines future agricultural policy for England once the UK leaves Europe, proposes a phasing out of direct payments in the next seven years and a move to paying farmers for "public goods" such as protecting water quality and boosting animal welfare.
Mr Ewing was quick to assure Scottish producers that his policy plans were not the same.
"Given the implications of this bill for farmers in England, I want to again reassure farmers and crofters that we have no plans to end direct subsidy support in Scotland," he said.
"We will continue to provide you with the support you need to produce the high-quality food and as the guardians of our countryside."
He criticised the inclusion of a number of UK-wide measures in the bill and accused the UK Government of imposing "unwanted policies and rules on Scottish farmers in areas that are clearly devolved" such as livestock traceability and organics.
"Until this blatant power grab is addressed, we cannot, in all good faith, bring forward legislative consent motions to the Scottish Parliament," Mr Ewing added.
Meanwhile, Scottish Land and Estates said the new Westminster bill highlighted that English farmers had more certainty about their future than those operating north of the border.
The chief executive of the landowners' body, Sarah-Jane Laing, said: "It is very concerning how the new bill highlights that more progress has been made on life beyond the Common Agricultural Policy south of the border."