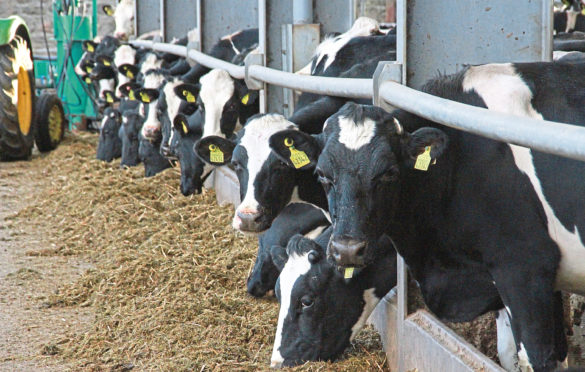 Dairy farmers supplying Muller will have their milk price increased by 1p a litre on May 1.
The company said all farmers who meet the conditions of its Muller Direct Premium scheme will be offered a price of 27.25p per litre from the start of next month.
Muller suppliers in the north will receive 25.5p a litre, once a haulage cost of 1.75p a litre is applied. The cost was introduced when the company shut its Aberdeen processing plant in 2016.
Muller Direct Premium Scheme requirements include a commitment to end the euthanisation of healthy bull calves by December, and participation in an antibiotic reduction programme.
Muller's operations director, Rob Hutchison, said: "The milk that we collect from farms across Britain plays an absolutely vital role in helping to feed the nation.
"So we are committed to doing everything we can to support our farmer suppliers, while maintaining first-class customer service levels and meeting strong consumer demand."
He said Muller had significantly raised its output, and it was recruiting 300 additional members of staff to help meet demand.