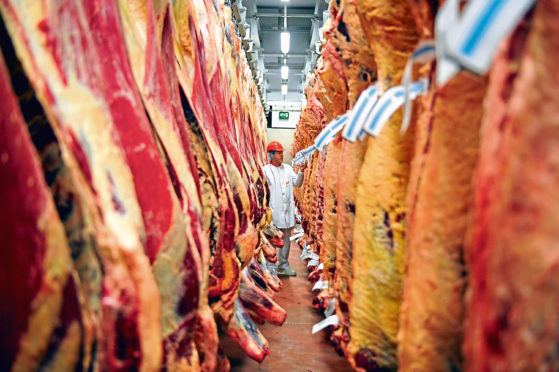 Scottish meat processors warn their cold stores are filling up with high-value cuts of beef without a home, and the retail price of mince would need to rise sharply to return cattle values to pre-coronavirus levels.
The Scottish Association of Meat Wholesalers (SAMW) says at least 15% of the sector's normal sales outlets for beef have "vanished" since the start of the Covid-19 crisis.
"The reduction in demand for high-value cuts, hides and fifth-quarter material due to the Covid-19 impact is a worry for the entire supply chain," said SAMW executive manager, Martin Morgan.
"As a result, far from making huge profits at present, as some have suggested, many processors are struggling to make any sort of margin at all."
He said many SAMW members' plants were operating to a reduced schedule, and one business manager had cut his weekly cattle throughput by 30% since the coronavirus lockdown began.
He said retail prices were under pressure and the value of high-demand cuts such as standard mince and diced beef had reduced by 5% since the end of March.
"The harsh reality of today's lopsided market is that most member companies' cold stores are almost completely full with traditional high-value cuts that cannot find a buyer," added Mr Morgan.
He said high demand for mince and roasting joints was welcome, but the collapse in demand for steaks was creating an "extremely costly carcase imbalance".
"To account for lost sales of high-value products, the retail price of mince would need to be increased sharply to return cattle values to pre-lockdown levels," added Mr Morgan.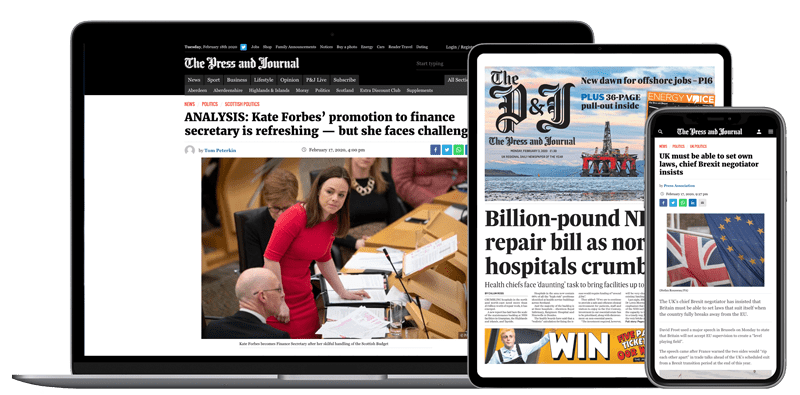 Help support quality local journalism … become a digital subscriber to The Press and Journal
For as little as £5.99 a month you can access all of our content, including Premium articles.
Subscribe