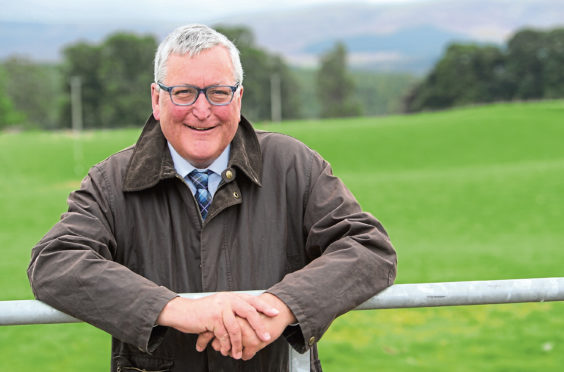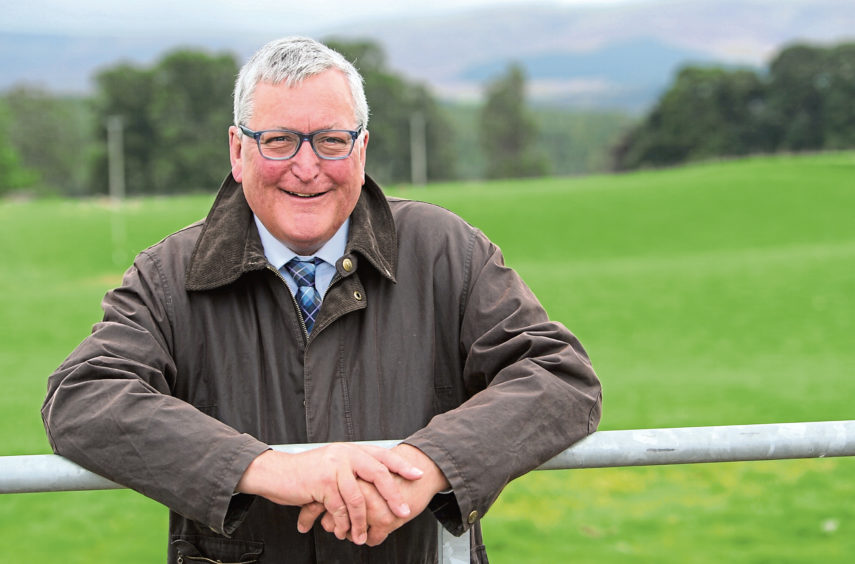 Rural Economy Secretary, Fergus Ewing, writes about the government's efforts to help farmers through the coronavirus pandemic and beyond
Over the last few months we have all had to adjust to working differently.
This includes our teams from area offices who have been working from home to help farmers, crofters and land managers complete their Single Application Forms (SAF).
Last week, I confirmed that 19,487 SAFs for 2020 Common Agricultural Policy (Cap) payments were received by the May 15 deadline.
That is no small achievement, particularly in the middle of a global pandemic.
Despite the huge challenges we have faced, submission rates are similar to last year and online applications increased by 2%.
The efforts of staff and the co-operation of farmers and crofters who heeded our calls and worked with us to submit their applications on time enabled Scotland to adhere to the original deadline date.
This is just one of countless examples of crofters and farmers working with the Scottish Government to rise to the unprecedented challenges that Covid-19 has brought.
As the crisis exposed the many complexities and challenges of the food supply chain in a global society, producers in Scotland stepped up to ensure people have access to quality food and drink.
The need to produce our own food and ensure an equitable and regular food supply has never been greater.
To help all aspects of that supply chain, the Scottish Government has introduced more than 30 measures in little over eight weeks.
This has included ensuring farmers and crofters get their annual payments on schedule with more than £450 million in Cap payments and more than £86m in historic convergence payments paid out.
Last week, I also announced an additional £336,732 to support crofters through the Croft House Grants scheme.
We are also seeing creativity and innovation in the rural economy come to the fore.
Hundreds of businesses are now listed on the new www.supportlocal.scot online directory created by Scotland Food and Drink, which allows people to source some of Scotland's finest food and drink products.
As we prepare to move gradually and safely out of lockdown, non-food related farming activity will be able to restart with appropriate safe working guidance in place. Forestry activity too can restart, to help ensure that our economic recovery is green.
Indeed, as we take tentative steps forward, we must continue to build on rural Scotland's strengths and continue to work together.
We have learned from this crisis that Scotland needs a resilient and sustainable local food supply chain.
One of the challenges now is to continue working together to create a food industry fit for the future that invests in and rewards activity from farm to fork.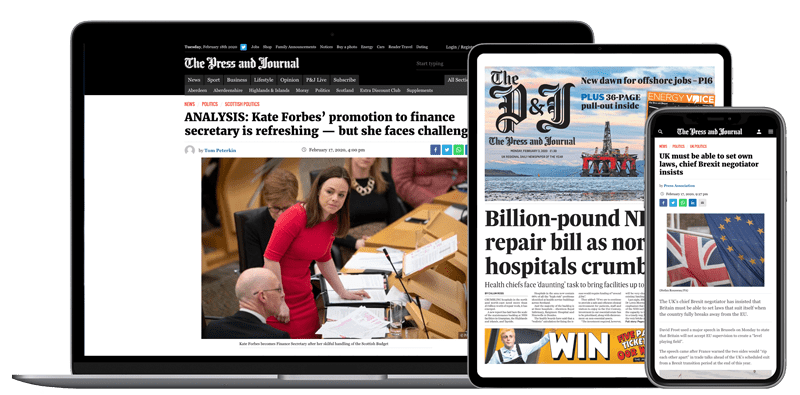 Help support quality local journalism … become a digital subscriber to The Press and Journal
For as little as £5.99 a month you can access all of our content, including Premium articles.
Subscribe