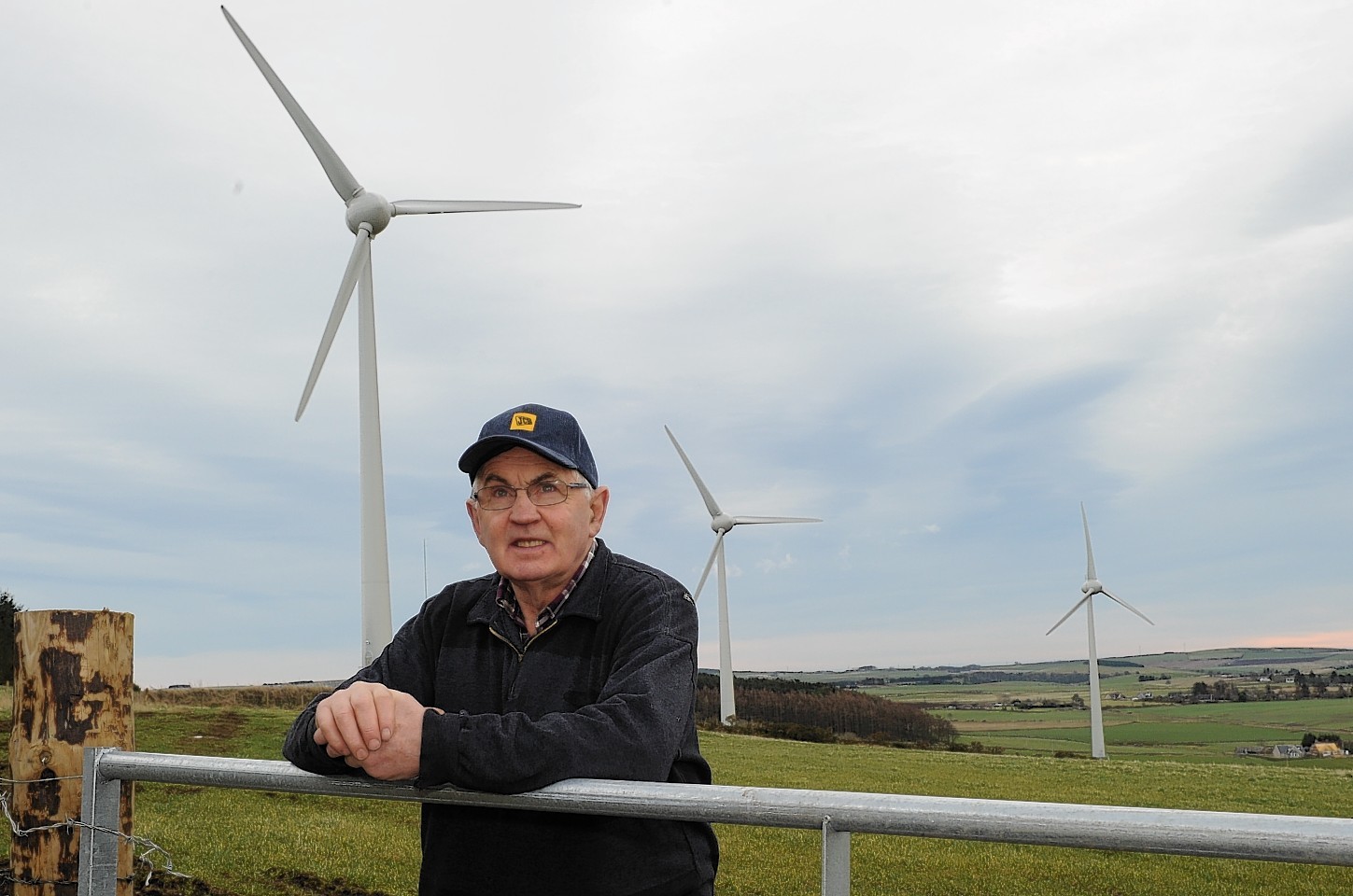 North-east farm energy ambassador Davie Smith will open the gates to his wind project at a special event next week.
Farmers are invited to attend the event on Thursday October 16 to learn about Mr Smith's existing and upcoming wind energy projects.
Mr Smith's interest in wind energy started in 2005 and led to the installation of four 800kW turbines on his neighbour's farm at Skatmonae in December 2009.
That year, he also applied for planning permission to extend the scheme with three further 800kW turbines on the Hill of Skilmafilly.
Five years later, Mr Smith has finally secured finance for the project and construction of the new turbines started last month.
The event next week will provide farmers with an overview of Mr Smith's project as well as workshops on project management, finance and construction.
The event is the part of a series of open days being organised as part of NFU Scotland's Renewables Development Initiative, which are being facilitated by Thomas McMillan of Smiths Gore.
Mr Smith said:  "Where possible, I would encourage farmers to progress their own renewable energy schemes rather than renting the land to developers to progress the opportunity.
"To secure the necessary funding for a wind project, it is essential to have a strong proposal for the bank, demonstrating good wind speeds, low grid connection costs and an attractive payback period."
Mr McMillan added:  "Any farmer who is currently looking at funding a renewable energy project would benefit greatly from attending the free event, not only in terms of hearing David's story, but also because of the networking opportunities with industry experts."
The event starts at 10am at Maud Village Hall, Maud, Aberdeenshire and will follow with a visit to the Hill of Skilmafilly site to see the new turbines being constructed.
It is free to attend but you must book your space by calling Rebecca on 0131 344 0895.