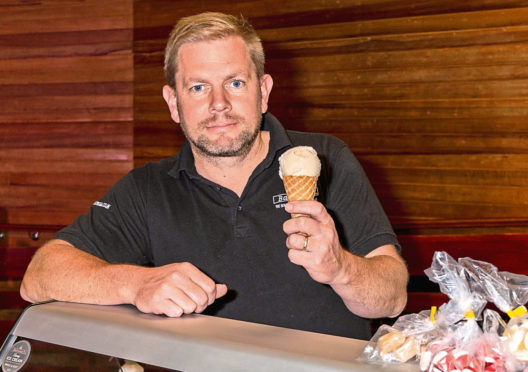 A Speyside business has struck a deal with Morrisons for its whisky-flavoured ice cream.
Balvenie St. Ice Cream was launched in July 2013 after James Creane-Smith gave up a career in the automotive industry and moved to the area from Lincoln.
He said yesterday he had experimented with the idea before the move north to live near his parents and jumped at the chance to open a shop in Dufftown.
His whisky ice-creams come in three styles: Sweet & Sexy, flavoured with 12-year-old single malt; the "pure Speyside" Rich & Fruity; and Smokey & Peaty, with a distinct taste of Islay.
Two of these products have attracted the attention of Morrisons, which will sell half-litre tubs of Sweet & Sexy and Smoky & Peaty – under the names Speyside and Islay respectively – in six of its stores across the north and north-east in a six-month trial.
The products are going in the freezer cabinets of supermarkets in Aberdeen, Inverurie, Peterhead, Banchory, Inverness and Alness.
Mr Creane-Smith distributes his ice-creams in smaller tubs through bulk orders to visitor attractions across Scotland.