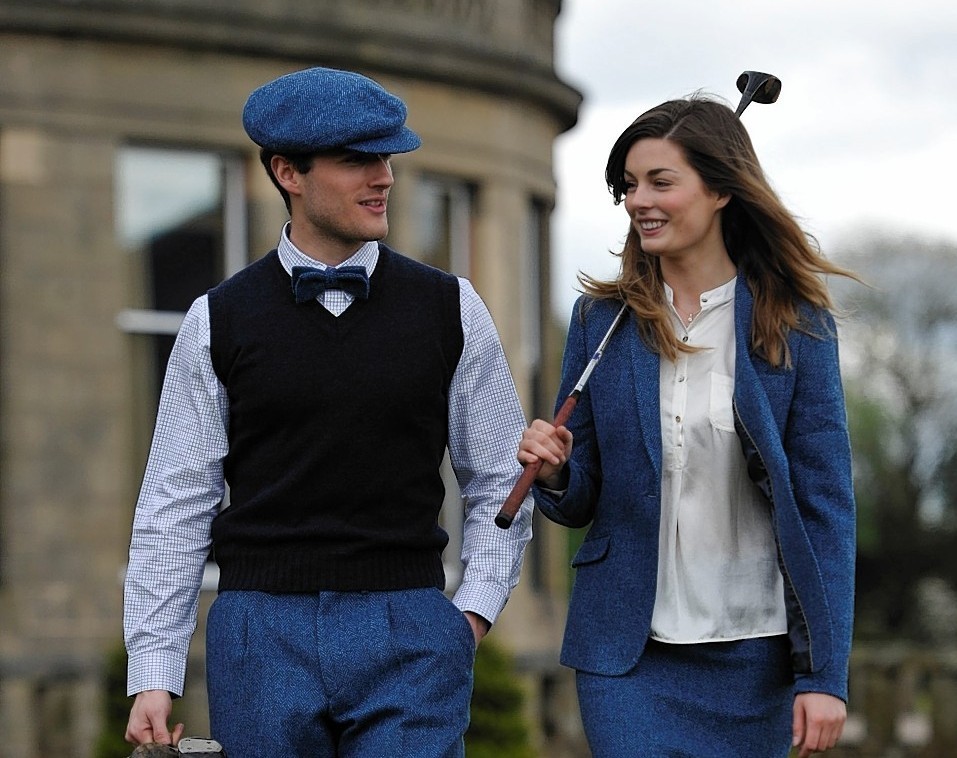 Scotland's two biggest sporting events of 2014 are expected to give a major boost to textile firms in the north.
Harris Tweed Hebrides, which exports to more than 60 countries, is hoping to reap the rewards of its contribution to the recent Ryder Cup golf tournament at Gleneagles.
The Shawbost business provided the official tweed for the contest, which saw Europe conquer the US to claim the trophy on Sunday.
Harris Tweed Hebrides created a 25-piece range of Ryder Cup clothing and accessories from hacking jackets and plus fours for men and women to cufflinks and a hip flask.
The tournament's official tweed featured a blue yarn, representing the fusion of the Hebridean sky and sea.
It was shown off to great effect on "Tartan Tuesday" – the first practice day for contenders, when spectators were encouraged to wear tartan and raise money for charity.
Tartan outfits worn by the Scottish team at this summer's Commonwealth Games in Glasgow were made in Keith.
House of Edgar's work for Team Scotland was seen by millions of people watching the games across the world.
It received a positive reception from more than 400 athletes and officials but a mixed response from the Scottish public.
Thousands of people even signed a petition calling on the team to ditch it.
But the global exposure has been a huge boon to House of Edgar and its Perth-based parent, Macnaughton Holdings.
Economic development quango Highlands and Islands Enterprise (HIE) said this year's big events helped to put Scottish fashion and textile businesses firmly on the map.
Iain Hamilton, HIE head of creative industries, added: "Harris Tweed Hebrides, Breanish Yarn and Anta are among many Highlands and islands fashion businesses which are achieving growth in world markets."
Breanish Tweeds is a family business on Lewis, where it hand-weaves lightweight tweed in Shetland wool, lambswool and cashmere.
It supplies cloth to tailors and fashion houses around the world.
Anta, based in Fearn, near Tain, has been on the go for 25 years. The yarn used for its carpets and tweeds is sourced in the Western Isles and then woven in the Scottish borders.
Scottish textiles contribute an estimated £1billion a year to the economy.