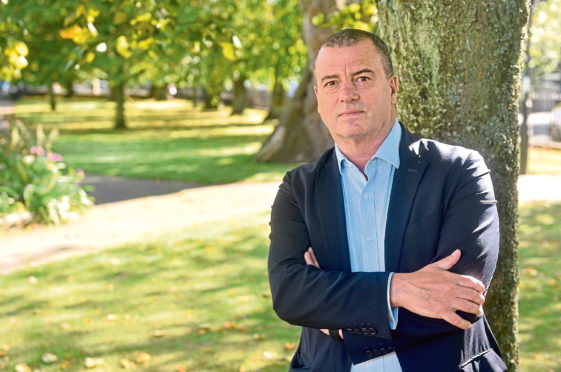 Scottish Enterprise boss Steve Dunlop has said he wants the economic development agencies to reach all businesses needing help anywhere in the country.
The targeted support of recent years has seen too many firms and some parts of Scotland missing out, meaning it is time for a new approach, SE's chief executive added.
Speaking during a visit to Aberdeen, Mr Dunlop said: "Some time ago, Scottish Enterprise took the decision to focus on sectors and key businesses. It's time to get back to us having 'place' on the agenda."
He highlighted SE's ambitions to strengthen regional partnerships as a means of growing Scotland's economy without creating geographical inequalities.
Working with other organisations – such as Opportunity North East – towards economic growth goals, and making sure businesses of all kinds and sizes have equal access to support services, is the way forward, he said.
Mr Dunlop said: "By working in consort, then together we can achieve great things."
Earlier this year, SE and Highlands and Islands Enterprise said they were to invest more than £409 million over the next 12 months in projects and initiatives including "regional development partnerships and prospectuses that deliver better economic outcomes for all of Scotland's communities".
Mr Dunlop said "these would be the collateral" for Scottish Development International – the export promotion arm of the Scottish Government – and other "international colleagues" to "sell Scotland" abroad.
There are no plans for a return to the old system of local enterprise companies, such as SE Grampian, but Mr Dunlop accepted their demise had led to some parts of the country feeling neglected.
"I am trying to address that… and want our presence to be felt across Scotland," he said.
"We need to continue to invest in the hotspots but Scotland also needs us to help bring prosperity to the cold spots," added Mr Dunlop.
SE's commitment to supporting businesses throughout the country was reinforced last month, when it chipped in £7m to help rescue Stoneywood Mill in Aberdeen. Hundreds of jobs were saved at the mill following the approval of a management buyout.
The factory was plunged into chaos in January, when owner Arjowiggins and its parent, Sequana, went into administration.
But on September 25 it was announced that a new company, Creative Paper Holdings, had purchased the UK operations.
These included the 250-year-old Stoneywood Mill, securing 450 jobs there, as well as more than 100 others at facilities in Kent and Basingstoke.
While the total cost was not revealed, SE's £7m contribution was a vital part of the rescue package.
Mr Dunlop said Aberdeen seemed "vibrant" and "energetic", thanks to all the major infrastructure projects taking place in and around the Granite City. Taxi drivers he met during his visit to Europe's oil and gas capital all conveyed positive messages about the city's prospects.
SE's CEO also paid tribute to successful partnerships with other organisations to grow the region's economy. "It demonstrates the power of cohesive public and private sectors working in consort," he added.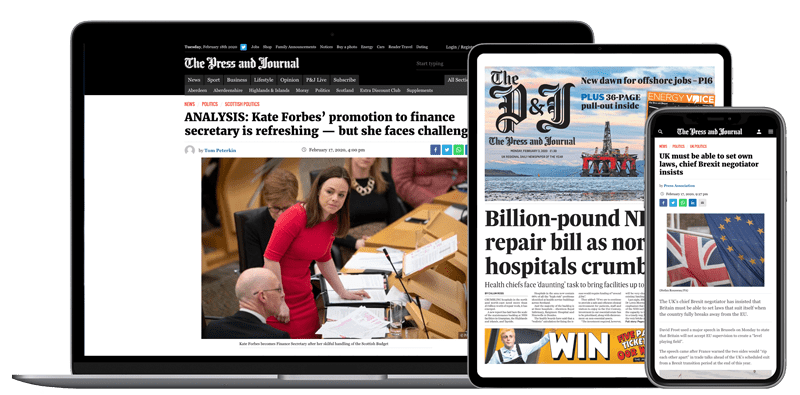 Help support quality local journalism … become a digital subscriber to The Press and Journal
For as little as £5.99 a month you can access all of our content, including Premium articles.
Subscribe