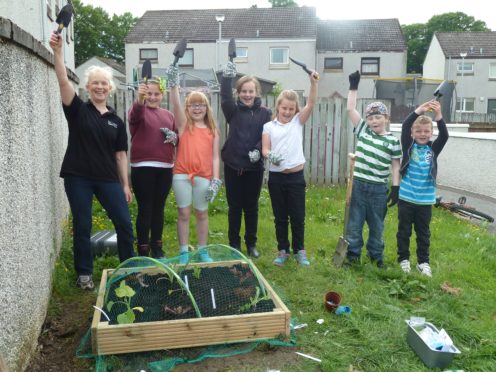 A series of events have been organised across Moray to help community efforts to grown their own food take root.
More than 80 sites have been identified across the region to allow green-fingered residents to create havens for produce with orchards, raised beds, vegetable patches and edible hedges.
Now Moray Council has organised three drop-in events in Buckie, Forres and Elgin to gauge interest in the opportunities.
Locations have been identified in the towns as well as in other smaller communities to help create healthier lifestyles that have less impact on the environment.
An eight-week consultation started at the beginning of the month to gather views about the Moray Food Growing Strategy proposals.
A council spokesman said: "The draft strategy aims to ensure there are more opportunities for people who would like to grow their own food to do so.
"A variety of different community food growing spaces have been identified in towns and villages across Moray.
"In developing the food growing strategy the council is committed to delivering the wider benefits associated with food growing".
The events organised include a free community lunch in Buckie's Fishermen's Hall from noon to 2pm on November 1.
An exhibition with family events including apple pressing will be held at Forres Town Hall on November 16 between 10am and 2pm.
A similar session will also be held at The Inkwell in Elgin from 4pm to 7pm on November 21.