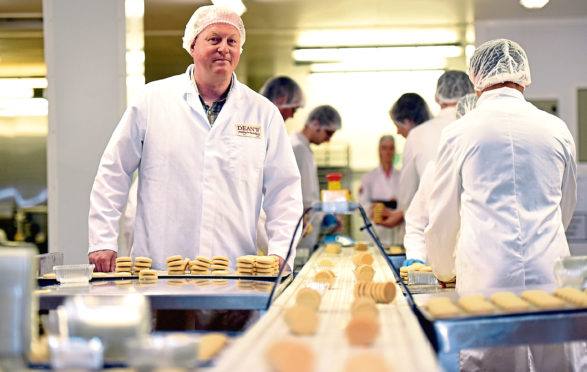 A few weeks ago Bill Dean was looking back on "another profitable year" but he is now among the global army of business owners who are in the dark about what lies ahead.
Mr Dean, whose family firm Dean's of Huntly has been making shortbread since 1975, also finds himself at the heart of a critical UK food supply chain striving to keep the nation fed in a crisis.
"It's a new world that we are all in now," the Dean's managing director said.
He added: "Our first quarter is usually quiet, but then we head into Easter and really start to get into all the tourist locations and build up on the gifting side.
"That is not going to happen now, so we are looking at the likely level of demand and what that means in terms of our production requirement."
Mr Dean said he would be weighing up options for the business over the next couple of days, adding: "It's a real quandry."
He said he hoped to avoid any job losses among a workforce that averages about 140 people by accessing whatever support is available.
But he also warned the firm was almost certainly going to have to "cut our cloth".
Exports have been "hammered" and the food service sector and tourism are "non existent", because of the Covid-9 pandemic, Mr Dean said, adding: "Everything is just an unknown. Meanwhile, supermarkets have been busy with people stocking up their cabinets with long-term provisions.
"Orders are being cancelled at the 11th hour because there is no space for lorries at their distribution depots. It's all topsy-turvy at the moment."
The firm's cafe is closed but Mr Dean said he was looking at the potential for a "limited take-out service".
Mr Dean said his business was also doing its best to observe social distancing in the workplace.
A handful of staff who are able to work from home are doing so as the firm tries to "keep momentum going" and keep up supplies.
"If we can't supply, then we lose our production of shortbread," Mr Dean said.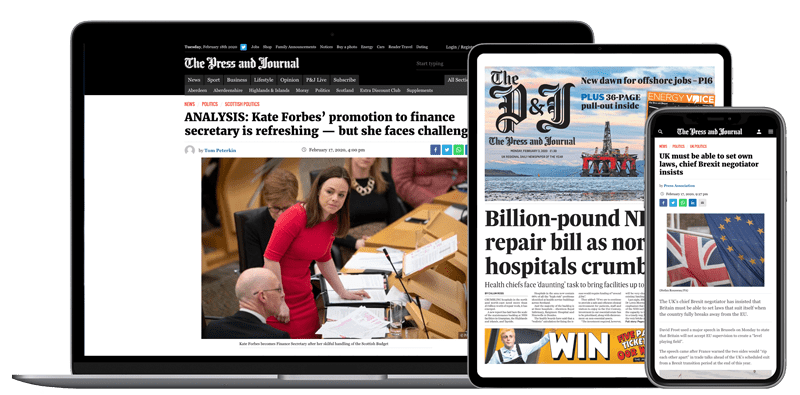 Help support quality local journalism … become a digital subscriber to The Press and Journal
For as little as £5.99 a month you can access all of our content, including Premium articles.
Subscribe