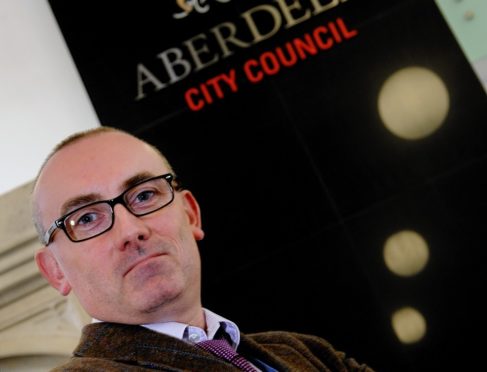 Aberdeen City Council's trading standards team is warning local businesses not to respond to a mailshot that could result in a bill of nearly £2,400 over a period of three years.
Firms are being advised to ignore a letter from a firm with an address in Hamburg, Germany, which is headed "Publication of Companies and VAT Registration Numbers in the UK Corporate Portal 2014".
The letter claims that due to a change to the "EU Economic Package", which requires all companies to provide their VAT registration number on various documents since 2010, the "UK Corporate Portal" is also required to update companies' business data as a "basic entry".
It also includes a form for firms to check and sign to say their details are correct if they wish their entry to be a "non-basic entry".
The small print reveals that an annual cost of £797 will be incurred for a minimum of three years.
Graeme Paton, the council's trading standards team leader, said: "We are concerned that local businesses may believe the letter to be from an official source, which is not the case.
"If businesses sign and return the form to confirm their details are correct, they could end up being tied into a contract and be liable for high costs of an entry in this publication.
"We have had a couple of inquiries so far, and businesses should be aware that they are not obliged to provide this information to this company."
Any one wishing to report a scam can contact a special Citizens Advice hotline on 08454 040506.