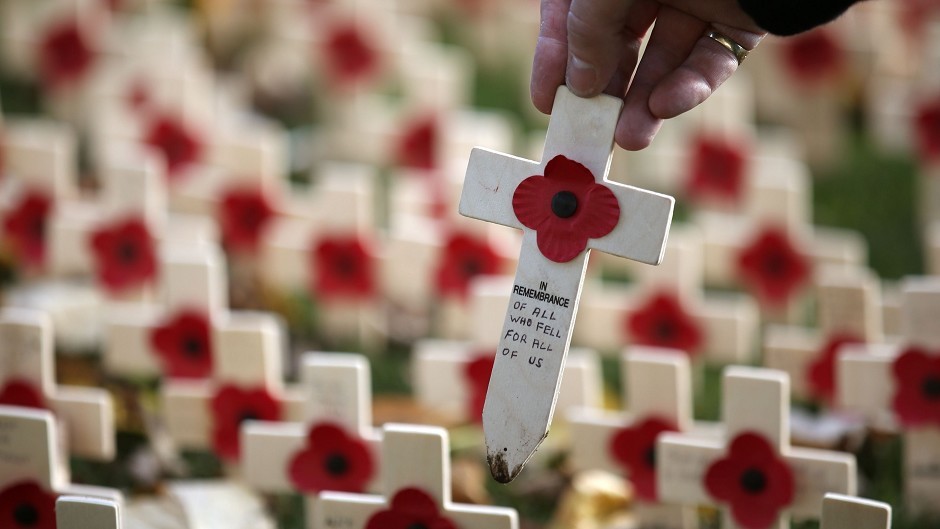 A controversial decision to change the name of the Royal British Legion Scotland has provoked a storm of anger in the run-up to Remembrance Day.
The veterans organisation – now known north of the border as Legion Scotland – disabled a comments section on a social networking website yesterday after complaining about the "abusive" reaction.
It adopted the new title earlier this year, and describes it as only its "day-to-day" name, while it legally remains the Royal British Legion Scotland.
The move was designed to appeal to younger ex-servicemen and to differentiate it from the separate Royal British Legion group of charities south of the border.
However, the change has been widely condemned.
One internet critic wrote yesterday: "Why change the name of the charity without holding a democratic vote of the membership? This issue is not going to go away until this decision is reversed."
Another said: "This is disgusting. Why change the name? It's an insult".
Others pledged to withhold donations until there was a U-turn, saying: "I am deeply offended and absolutely outraged as to the name change.
"If you cannot see fit to revert back to Royal British Legion then I shall never ever again make any donations or volunteer my time to the organisation."
In a statement on its web page, Legion Scotland said it was forced to take down an earlier comments section because of the anger.
It said: "During this period of remembrance, out of respect for those people who have given their lives for our country, we have disabled comments and reviews on our page due to their negative and abusive nature."
Mick Low, who served for 28 years in the Gordon Highlanders and is secretary of the regimental association's Inverness branch, said: "We're not affiliated to the Royal British Legion Scotland but some of our members are.
"I'm not a member, but personally I would prefer to see it remain as the Royal British Legion Scotland. You don't get the Royal title easily and it would be a shame if it was lost."
However, Black Watch Association regimental secretary Major Ronnie Proctor compared it to the Earl Haig Fund changing its trading name to poppyscotland.
"Traditional people want it to still be the Royal British Legion Scotland. I would say if they want to call it that then they can continue to do so, but the most important thing, irrespective of the name, is the ethos, and that continues to this day, nearly 100 years on."