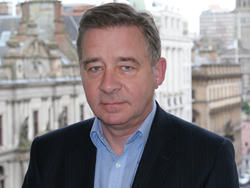 One of the most commonly-held fears in people struggling with debt is the fear of losing their home and currently too few people realise that there are debt solutions available in Scotland which can protect their homes.
We all have a primeval need for security and shelter which is why warning letters about mortgage arrears cause sleepless nights for people in debt who fear losing their home.
Trust Deeds and Debt Arrangement Schemes can help save your home
Spreading greater awareness of government-approved debt solutions such as Scottish Trust Deeds or Debt Arrangement Schemes (DAS) is vital to give people a chance to take positive action in time to avoid the misery of repossession.
Higher interest rates will trigger more mortgage arrears
House repossessions by lenders reached 21,000 last year in the UK and the Royal Chartered Institute of Surveyors (RICS) forecasts there will be 20,000 in 2015. The Bank of England also warned that half a million families are at risk of falling into mortgage arrears once interest rates rise from current historic lows of 0.5%, especially if wages remain unchanged.
Renters also need debt advice to protect their homes
It is not only homeowners who are at risk of repossession, people who rent their homes from social or private landlords are also vulnerable if they are in serious rent arrears.
In Scotland, rents have reached an all-time high which pushed the proportion of tenants in arrears up to 6.6% at the end of last year. Legal moves afoot to potentially deny legal aid to people fighting eviction, could exacerbate the issue unless people take proactive measures to enter debt solutions which protect their homes.
Multiple debt payments tip families into a downward debt spiral
A key reason for people falling into rent and mortgage arrears is that they are financially stretched by making multiple payments to a raft of creditors, from banks to credit cards, credit unions, store cards and payday lenders. Nearly one-third of Scots have store card or catalogue debt – of these some 15% are in arrears and facing interest rates twice as high as most credit cards as well as stiff penalties.
Consequently, for many families the pot of money available every month is simply not big enough to cover all debts due, leaving people feeling like they are reduced to rearranging the deckchairs on the Titanic with no hope of escape.
Debt solutions can transform family finances with single affordable payment
However, expert help and advice is available from reputable and qualified Money Advisers and Insolvency Practitioners who work with people in debt to guide them through the available options and identify the solution most appropriate to their circumstances.
Carrington Dean is Scotland's leading provider of debt solutions and the largest provider of Protected Trust Deed Advice and we have helped more than 10,000 Scottish households to resolve debt problems. We see continuing pain for many families and are ready to help.
Key benefits of entering an approved debt solution
Creditors can no longer pursue or harass you
Your home and car can be protected
You will only have to make a single affordable debt payment every month
Debts in the scheme are written off at the end of it
One of the biggest advantages of entering an approved debt solution is that people no longer have to worry about threatening calls or letters from mortgage lenders, landlords or other creditors as that will all be handled for them.
How a Scottish Trust Deed can help
A Scottish Trust Deed reduces multiple payments to creditors to a single affordable monthly payment. Critically, it also offers protection from creditors taking legal action against you, and can protect your home and car from repossession.
You need to consult a licensed Insolvency Practitioner for this solution which is designed to help people with unsecured debts of more than around £8,000. If you are a homeowner and your home is worth a lot more than you owe on it, some of this equity may have to be realised but that does not mean you are forced to sell – there are ways to release value without having to sell your home.
How a Debt Arrangement Scheme (DAS) can help
Another potential option is a DAS in which all interest and charges on your debt are frozen and your house and your car are protected. Like a Trust Deed, it also prevents creditors from taking legal action against you. All debts contained in the agreement will be fully paid by the end of the process.
People with debt problems and who are worried about keeping a roof over their heads should take expert advice sooner rather than later to ensure they enter the right debt solution.