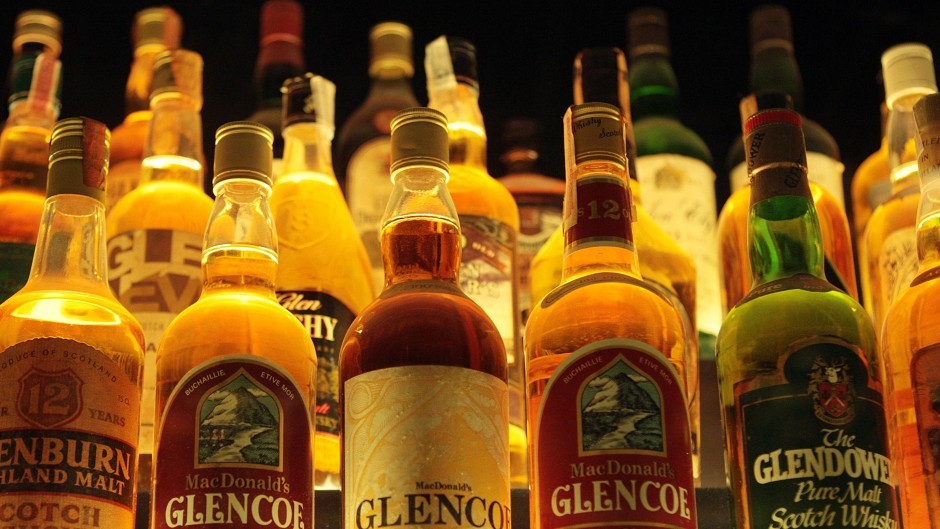 Global whisky sales may be going through a rocky patch but the thirst for knowledge about Scotland's national drink has never been greater.
A joint-venture to train staff at dutyfree shops in airports is being rolled out across Asia, starting with Singapore.
Whisky Ambassador, which runs the UK's only licensed trade-accredited training course for whisky has teamed up with Fife-based branding consultancy 15PL and luxury travel retailer DFS Group to equip staff with the knowledge, skills and confidence to talk to customers about the drink.
A group of 20 DFS employees at Singapore's Changi Airport have already been trained to provide expert information and advice on buying whiskies.
They became fully accredited "whisky ambassadors" last week.
DFS plans to roll out the programme to all of its duty-free shops in Asia.
Trainees are given information on how whisky is made, tasting and nosing as well as the history of the drink and its economic and cultural impact.
Whisky Ambassador managing director Jo Graham said: "This training programme was designed specifically for the licensed trade to give trainees the knowledge and skills to advise customers confidently about whisky.
"By expanding in Asia in partnership with 15PL, we have brought these skills to a new marketplace and have given DFS customers the opportunity to buy duty-free Scottish whisky from experts."