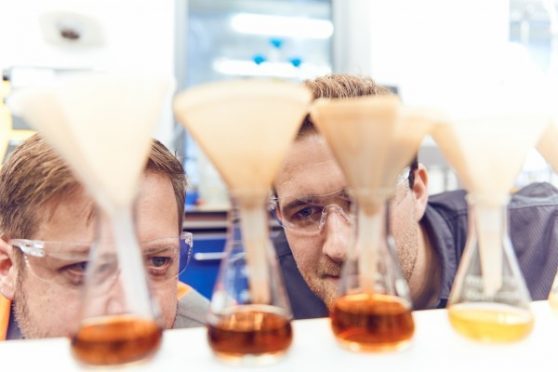 Brewing has always been a science – getting the measures right, working through all the different stages that turn the ingredients into delicious booze.
But one brewer in London has taken it to the next level by devising a personalised beer based on his DNA.
Meantime's brewmaster Ciaran Giblin came up with a test batch of his very own D.N.Ale using genetic profiling from a saliva swab to map out his personal and unique preferences for specific flavours.
The result for him was a Double IPA, matched to his genetic inclination towards bitter flavours and his aversion to certain sweet ones.
But don't worry, this kind of fun isn't just for the experts to enjoy – they're opening up the Meantime Bespoke experience to the public.
Those lucky people will have their DNA analysed by personal genetics company 23andMe to reveal the variants in their oral taste receptors – known as the TAS2R38 gene – and determine how they perceive sweet and bitter flavours.
That's established by seeing how able someone is to detect propylthiouracil – a chemical similar to the bitter compounds found in cabbage, raw broccoli, coffee and tonic water.
There's just one small thing to take into account – the cost.
For a mere £25,000, you'd get the opportunity to customise all elements in the creation of a palate-perfect beer, from getting hands-on with the mix to designing the name and packaging.
There's even an option to get a personalised pint glass moulded to fit the shape of your hand.
And, most importantly, you'll also end up with the equivalent of a whopping 2,000 pints so you won't be going thirsty for a while.