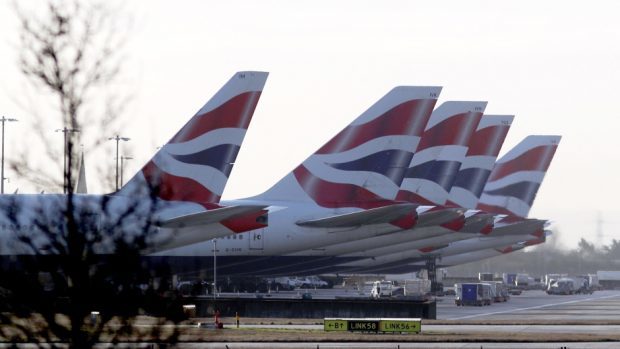 The Anglo-Spanish owners of BA saw a slight rise in group passenger traffic in May, despite the holiday weekend computer problems that caused chaos to the British airlines's schedules.
Figures released by International Consolidated Airlines Group (IAG), show a 1.8% increase in "revenue passenger kilometres" last month, compared with the same period in 2016.
Around 75,000 BA passengers were left stranded by the IT shutdown, leaving the company facing compensation claims and reputational damage.  IAG's chief executive Willie Walsh has blamed the incident on a engineer inadvertently switching off  the power supply to a company data centre.
In a statement accompanying the traffic figures yesterday, IAG said:  "On May 27, British Airways was affected by a power failure leading to severe disruption to flights. The airline cancelled 479 flights (59% of operations) on that day and 193 flights (23% of operations) on May 28. By May 29, the airline was flying the vast majority of its schedule.
"An independent investigation will examine every aspect of the power failure. British Airways is working hard to compensate affected passengers as quickly as possible."
IAG, which has operational headquarters in London, also owns the Aer Lingus, Iberia and Vueling airlines.
Other company figures released yesterday saw Budget airline Ryanair's passenger growth outstrip rival easyJet last month.
The number of people flying with easyJet jumped 9.5% to 7.5 million in May compared to 2016, while Ryanair saw passenger levels rise 11% to 11.8 million over the period.
Focussing on the load factor – a measure which judges how efficiently airlines are filling seats – easyJet was flat at 95% and Ryanair rose by 1% to 95%.
In May easyJet announced large half-year losses after being hit by the collapse in the value of the Brexit-hit pound and the later timing of Easter.
The low-cost carrier reported a £236 million pre-tax loss in the six months to March 31, which compares with an £18 million loss in the same period last year.
Ryanair pledged last month to continue cutting fares as it posted a 6% rise in annual profits despite intense competition and the Brexit vote.  The company's chief executive Michael O'Leary said the Irish airline faced "difficult" trading as the group posted profits of £1.14 billion) for the year to March 31.
Travel and leisure stocks came under pressure on the London Stock Exchange on Monday as investors responded to the London Bridge terror attack, which left seven people dead and dozens more injured.