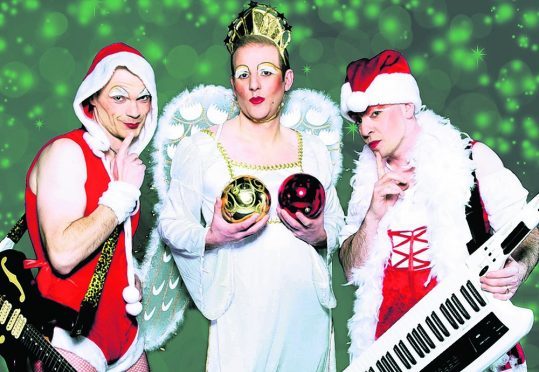 Fancy a Christmas show with a bit of a difference? This Aberdonian trio create a tribute act you will not forget.
The Bloody Marys played in front of 2,000 people in 1995 in the Capitol Theatre and now the risque group are taking on the Lemon Tree. In the 90s, they also won the Holsten Pils Best Band Award in Edinburgh to add to their successes.
Their Christmas "outing" will feature the nonsense and classical tunes audiences have come to expect from the transvestite trio. The ultimate stocking filler show promises some of their trademark ABBA, Take That and Rocky Horror Show tributes.
Make your Christmas spirit a large one and take your festive party to Aberdeen.
The Bloody Marys will be at the Lemon Tree today, December 17. See www.aberdeenperformingarts.com or call 01224 641122.