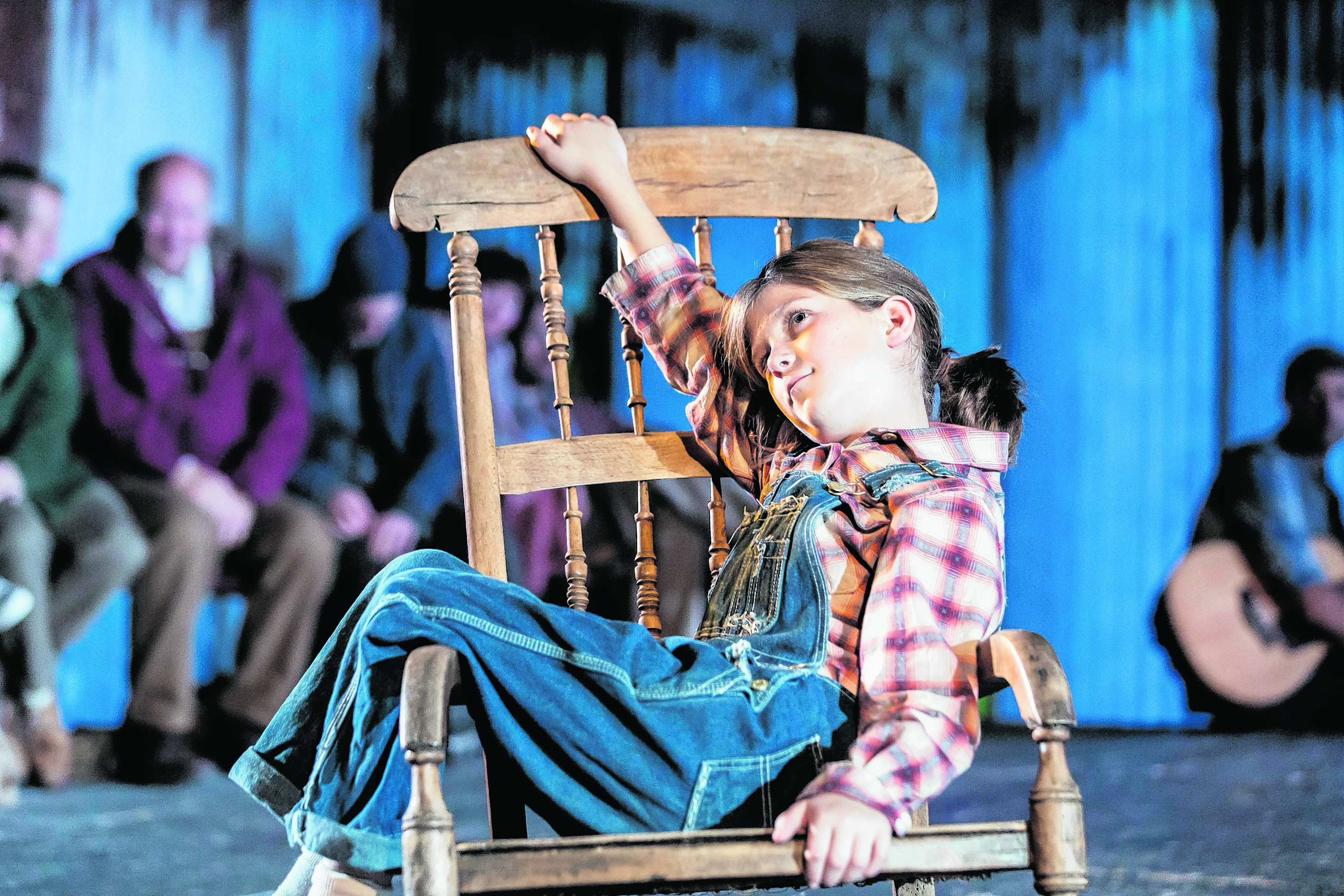 Regent's Park Theatre's production of To Kill a Mockingbird bridges the gap between actor and audience member in a powerful and direct way.
On stage, the story is told by a sterling principal line-up, and a chorus of storytellers – the latter each holding a different edition of Harper Lee's Pulitzer Prize-winning novel about racial tensions in the 1930s Deep South.
It's a story that has been told through the five decades since it was penned, and still holds a haunting currency today.
During the interplay between the principal cast and narrators, we the audience are brought into the fold.
We become the jury in a courtroom drama in which black and white lines are drawn. It's an often uncomfortable process to witness, but told through the eyes of a child, the story also brings wonderful shades of hope and wonder.
In the role of Atticus Finch, the very image of all that is good, Daniel Betts offers a nuanced depiction of a man trying to do right by his children in a society that would have them think otherwise. His weariness is offset by the exuberance of the youthful trio of actors – Rosie Boore as sparky tomboy Scout, Billy Price as the impulsive yet protective Jem, and Milo Panni as the bright-eyed Dill.
Lee's tale is told with heart and conviction, and is explored by actor and audience member – hand in hand.
To Kill a Mockingbird runs at HM Theatre until Saturday, February 21. Tickets are available from www.aberdeenperformingarts.com or by calling 01224 641122