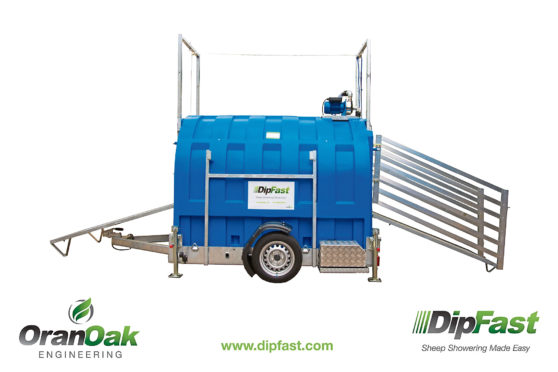 The Royal Highland and Agricultural Society of Scotland (RHASS) has unveiled the winners of this year's Technical Innovation Awards.
Presented at next week's Royal Highland Show, they showcase and reward innovation and development within the agricultural sector.
One gold award, six silver and four certificates of commendations are being presented.
Gold awards are presented to previous silver award winners for continuous outstanding merit.
This year's gold award winner is Kverneland Group UK Ltd for its Kverneland 2500 i-plough.
Designed for tractors of around 280hp, the company's invention has four functions that utilise ISOBUS technology – ploughing, transport, marking and connecting.
Kverneland said the i-plough's hinged headstock means changing from transport to ploughing positions can be done from the tractor cab, while its innovative aero-profile legs prevent potential blockages when ploughing in high-residue fields.
Meanwhile, the first silver award winner is Canadian firm Can-Am for its anti-lock braking (ABS) system for ATVs.
The system has a specially calibrated control unit, which analyses brake lever pressure and individual wheel speeds to apply the correct amount of braking force, using information from the wheel speed sensors to prevent the brakes from locking up in emergency situations.
The second silver winner is Case IH for its Maxxum 145 Multicontroller, fitted with the new eight-speed powershift ActiveDrive 8 transmission.
The Maxxum produced the best fuel economy for a four-cylinder tractor ever seen in the DLG Powermix tests last year.
Case says the ActiveDrive 8 is suited to power-hungry tasks where maintaining momentum is critical, such as cultivations or operating large mowers, because the clutch pedal is not needed to change gear.
The third silver winner is the DipFast enclosed sheep showering unit from Oran Oak Engineering in Northern Ireland.
Designed for treatment and control of ecto-parasites in sheep, the unit was first developed by Mark Kelly and his three sons for use on their farm. It allows for one-person operation and comes in either static or mobile versions.
The fourth silver award goes to Easyfix in Galway, Ireland, for its Easyfix Evolve animal feeding system.
Easyfix says the system optimises cow welfare and performance, as its unique design allows for maximum feed intake for cows and both safe access and egress for farm workers.
The penultimate silver goes to Scottish Borders company Penderfeed Livestock Equipment for the Arrowquip Q-Catch cattle crush, manufactured by Arrowquip of Manitoba, Canada.
It is claimed to be the quietest crush ever manufactured due to its use of nylon bushes on the hinges and rubber absorbers on the access panel slam bolts.
Lastly, the final silver award will go to the Pollock Rope Scraper System from Pollock Farm Equipment in Cumnock, Ayrshire.
Housed in a fully galvanised frame, the drive system utilises a hollow shaft gearbox fitted with a torq spring to dampen shock loading and a microswitch to back up the system's in-built animal overload safety sensor.
At the heart of the system is a 12-strand woven rope with a breaking strain of approximately 12,000kg with virtually no stretch.
Meanwhile, four commendations will be awarded to the following products: the PEL Agricultural Baler from PEL Waste Reduction Equipment in Co. Mayo, Ireland, via SIB Services of Maud, Aberdeenshire; the Ferris ISX 800 zero-turn mower from Ferris Industries, New York, USA, via TH White Machinery Imports from Devizes, Wiltshire; the Versalok metal post and clip system from Hampton Steel in Northamptonshire and the Hydrogen autonomous electrolyser from Water Fuel Engineering in South Yorkshire.
RHASS chief steward of technical innovation, Christopher Shepherd, said: "The Technical Innovation Awards are a highly influential accolade providing a respected stage to promote new ideas and acknowledge the work and commitment necessary."