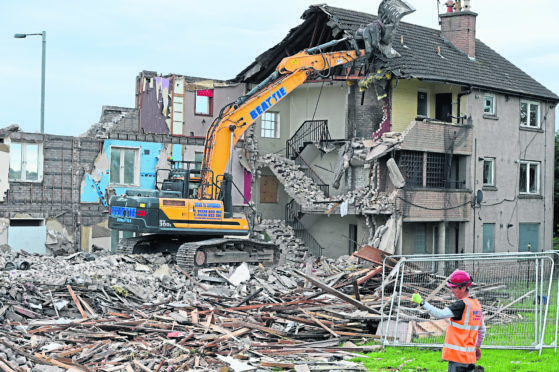 As homes are pulled down for road changes, Natasha McKim talks to some of those affected by the redevelopment.
Where children used to play and families ate together, growing and learning and experiencing life, there are now empty shells and piles of rubble.
A once tight-knit community is now separated and neighbours who would once mind each other's homes are struggling to keep in touch with the people they knew well.
Audrey Webb met her husband Allan while he lived on Logie Avenue. They made it their home for more than 10 years before moving to Logie Place, where they lived for 15 years, and their children remember it as home.
"We were never told we were getting moved," said 56-year-old Audrey, who works in the NHS.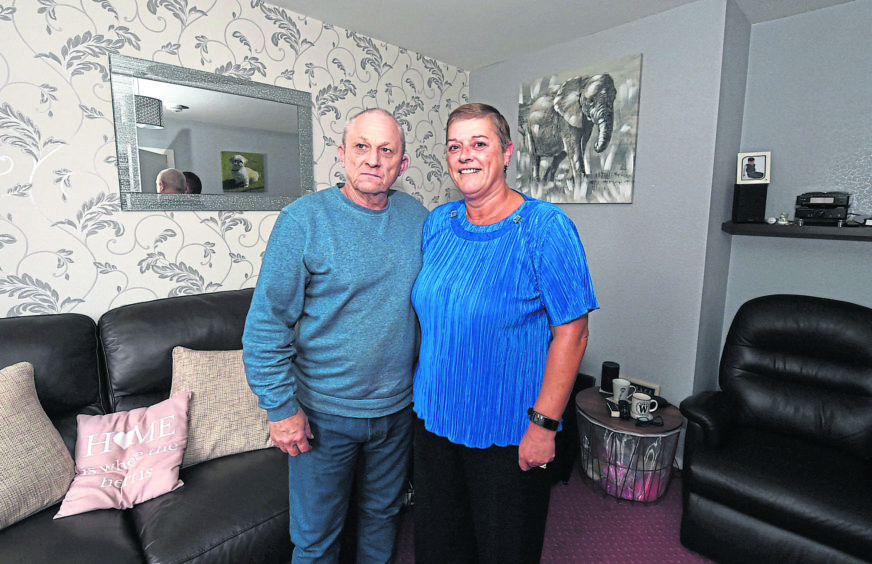 "I asked and asked and I was told I was not getting moved. I decorated the house because we were told we weren't getting moved.
"After a couple of months I phoned in for a repair, and was told they thought we were an empty house, a void house.
"Then I was down at the housing office and I was told my house was coming down."
Despite being told again and again that she wasn't going to lose her home as part of the redevelopment of the Haudagain roundabout, Audrey soon found herself filling out a form to be relocated.
"It was terrible, I just hated it," she said about having to move.
"We knew everyone. I was absolutely gutted. My daughter lived at the top of the road and my granddaughter would come down to me.
"It was a lovely little community. If your neighbours were on holiday you would look after their house."
For Audrey's 13-year-old granddaughter, seeing 16 Logie Place demolished was a tough moment after spending much of her childhood in the home. Audrey, her son and daughter all went to watch their former home as it came down.
"It was devastating," said Audrey.
"I had a lump in my throat, but I needed to be there."
Now relocated to Larch Road, more than a mile and a half from the place they had called home, Audrey and Allan find themselves separated from the community they once knew so well.
"We don't really know who the neighbours are," said Audrey.
"This place is a house now, not a home."
Luckily, the neighbours have been "lovely" to the couple since they moved in, making them feel welcome to the area. But that doesn't stop the sadness.
"If you go on Google Maps, you can still see our old house with our dog sitting outside on the step," said Allan, who works in security.
"If people used Haudagain properly, there wouldn't be such a problem," said Audrey.
"They could have waited for the AWPR to open to see what the traffic would be like."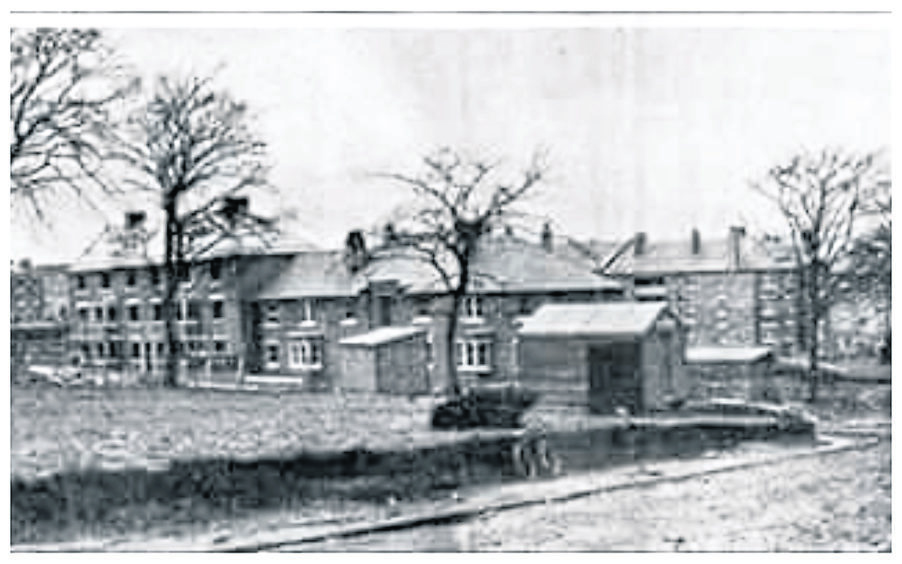 The scheme at the Haudagain roundabout will see a new link road built to relieve traffic build-ups at one of the city's busiest junctions. The plans aim to reduce congestion and the risk of transport-related accidents at a place which is known to many Aberdonians for being a difficult junction.
The building of the link road will begin once the long-awaited Aberdeen Western Peripheral Route (AWPR) is finished this year. But with the buildings swiftly coming down, there is no going back for the community who used to call the area home.
Michael Morrison is one of those people. His parents lived at 13 Logie Avenue from 1939 to 1977, where Michael also lived. He then lived at 2 Logie Place from 1977 until 1981. Now 72 years old and living in Hatton near Peterhead, he fondly remembers his childhood home.
"We only had one key, and it hung inside the door on a string," said Michael.
"You would have to put your hand in and catch the string to let yourself in.
"What annoys me is that I grew up there and have watched the road since I was a child. They are not going to make an improvement, it will just move the problem from one place to another.
"They were still good houses. We are losing a lot of good stuff."