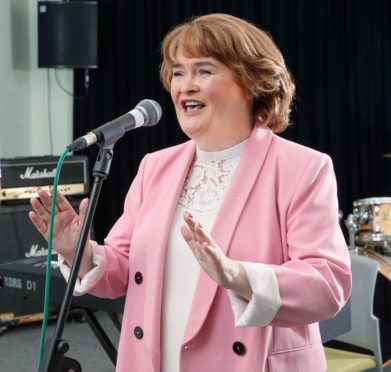 Susan Boyle is ready to hit the road again with a series of concerts across Scotland in 2020.
The international star will perform in 15 cities across the UK, including Dundee – where she will begin the tour at the Caird Hall – and Glasgow and Edinburgh.
A successful first rehearsal this week was marked by the addition of fellow Britain's Got Talent alumni Jai McDowall as special guest for "The Ten Tour".
Ms Boyle, who has enjoyed a decade of success since her famous breakthrough in front of Simon Cowell, Amanda Holden and the other BGT judges, said she was thrilled at the prospect of appearing on stage again.
She added: "I was already looking forward to my tour, but now, after getting into the studio and rehearsing and coming up with exciting new material….I can't wait.
"I am also looking forward to Jai joining as well. This will be an all-new show, like nothing you have seen me do before."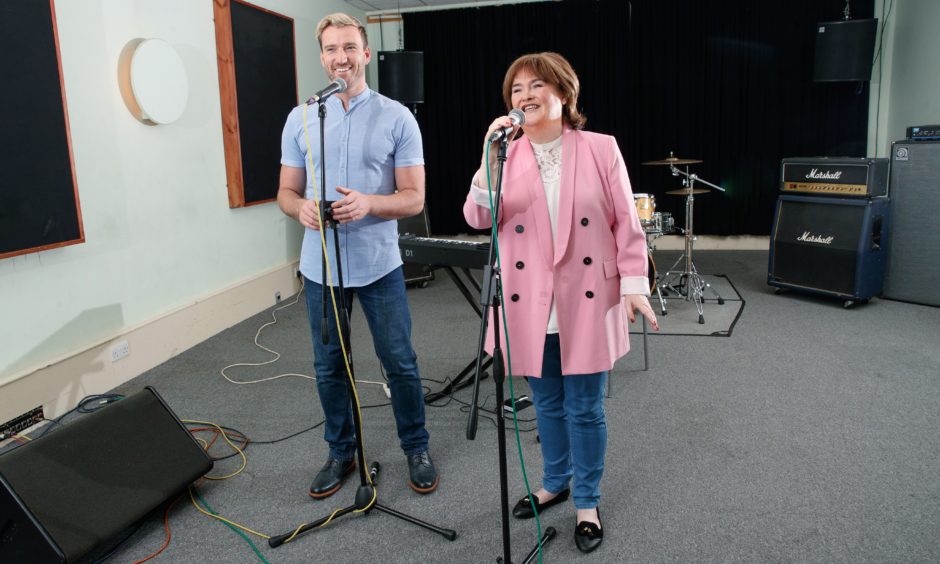 Mr McDowall added: "After a very successful first rehearsal with Susan, I am beyond excited to start the tour.
"It's going to be incredible and the fans are in for a real treat, so I can't wait to hit the road in March 2020."
The Ten Tour will feature new production, staging and choreography, but the concerts will also include her greatest hits and some "incredible new genres of music".
Ms Boyle is confident the gigs will provide "an honest and intimate show that will
inspire and delight", just as she did ten years ago.
She has never forgotten the impact she made back in 2009.
She recalled: "When I look back on the audition, I blush, because I was very green about things. I turned up looking like I had got dressed in the dark, I had to wait ages to actually go on stage, and when it was eventually my turn, I was as nervous as hell.
"I stomped on stage and everybody was laughing at me, they thought: 'Who was this daft woman with the mad hair and bad choice in clothes?' And nobody had any expectations. They thought I was a joke, then I started to sing.
"The response was unbelievable. Everybody went from sniggering to applauding and they gave me a standing ovation. I felt a huge sense of achievement and pride.
"But I didn't have access to the internet or a computer at the time and I had no idea about YouTube. Social media was in its infancy.
"I went home [to Blackburn], but suddenly, in the next few days, the clip had spread like wildfire – I have Ashton Kutcher to thank – and I had the press on my doorstep."
For up-to-date information and to purchase tickets, visit www.susanboylemusic.com