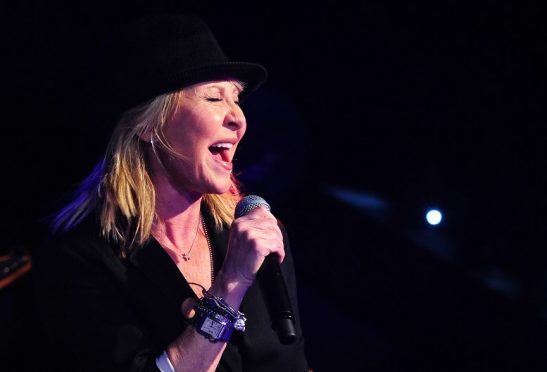 It's the Marmite of music: the annual Eurovision Song Contest, which truly is a love-it or loathe-it event.
Some viewers tune in for the kitsch value, others to see who dressed up in the most ridiculous togs, and others to complain of bias from the judges.
Precious few, if we're being honest, are searching for cutting-edge music or even a melody which will stand the test of time, although the competition brought Abba into the spotlight.
But it remains compulsive entertainment for many and Lucie Jones will carry the UK's – faint – hopes when she performs "Never Give Up on You" in Ukraine on Saturday night.
The competition has brought success and failure, some decent melodies and some chronic caterwauling, from Britain's many representatives, several of whom have been from north of the Border.
How many of these songs and artists have you heard of? If it's more than three, you're clearly no Eurosceptic!
Here, to be seen, if not necessarily believed, are the Scots who have taken up the baton in the last 50-plus years.
1966: Kenneth McKellar – A Man Without Love
Critics might say that McKellar was also a man without a prayer, a trace of cool, or even anything remotely resembling a pop song.
But he could undoubtedly sing and wasn't responsible for writing this Cheddar factory's worth of cheesiness. Yet was this really happening at the same time as Beatlemania?
It came ninth from the 18th entrants and peaked in the charts at No 30.
1969: Lulu – Boom Bang A Bang
The wee Glasgow songstress might almost have been born for Eurovision and celebrated victory in the competition – albeit as a joint winner in the company of three other entries – with this jaunty slab of pop music.
It subsequently went to No 2 in the British charts and was a major hit throughout most of Europe.
Amazingly, the song was included on a blacklist of banned songs issued by the BBC during the 1991 Gulf War.
1987: Rikki Peebles – Only the Light
This can't really be bettered as a cautionary tale. Peebles, another Glaswegian, wrote and sang this effort, which made virtually no impression whatsoever.
It finished 13th out of 22 entries, which, at that stage, was the worst-ever result for the Brits. And it failed to trouble the UK Top 75.
Undaunted, Peebles brought out an album shortly afterwards. The only place it was a hit was in bargain basements across the land.
1988: Scott Fitzgerald – Go
As a former Rubette, the Scot could carry a tune. And he came very close to carrying off the main prize, being pipped by only one point – by Celine Dion!
His song was written by Julie Forsyth, the daughter of the man who has grown famous for saying: "Nice to see you. To see you….nice."
Fitzgerald tasted plenty of success elsewhere in his career. So coming second wasn't a disaster.
2013: Emmelie De Forest – Only Teardrops
This was the most recent winner of Eurovision and although Forest was singing on behalf of the Danes, one of her mentors was Scottish folk musician Fraser Neill.
According to the latter, the duo made an album together called Emmelié de Forest and Fraser Neill which sold only 100 copies.
She fared much better at the contest and has enjoyed success since her victory in various parts of Europe – but not in Britain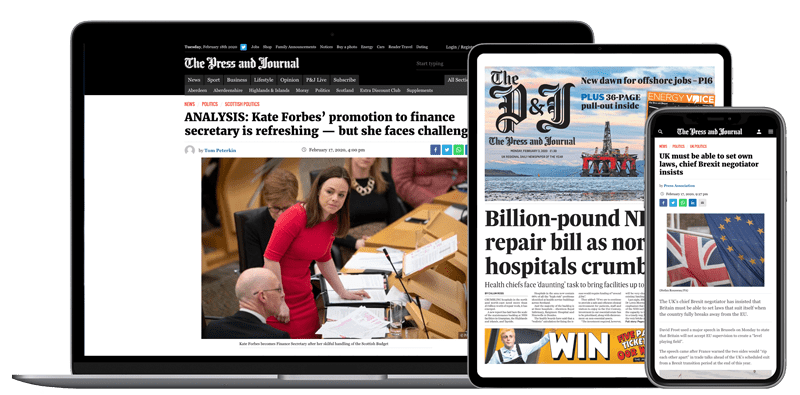 Help support quality local journalism … become a digital subscriber to The Press and Journal
For as little as £5.99 a month you can access all of our content, including Premium articles.
Subscribe