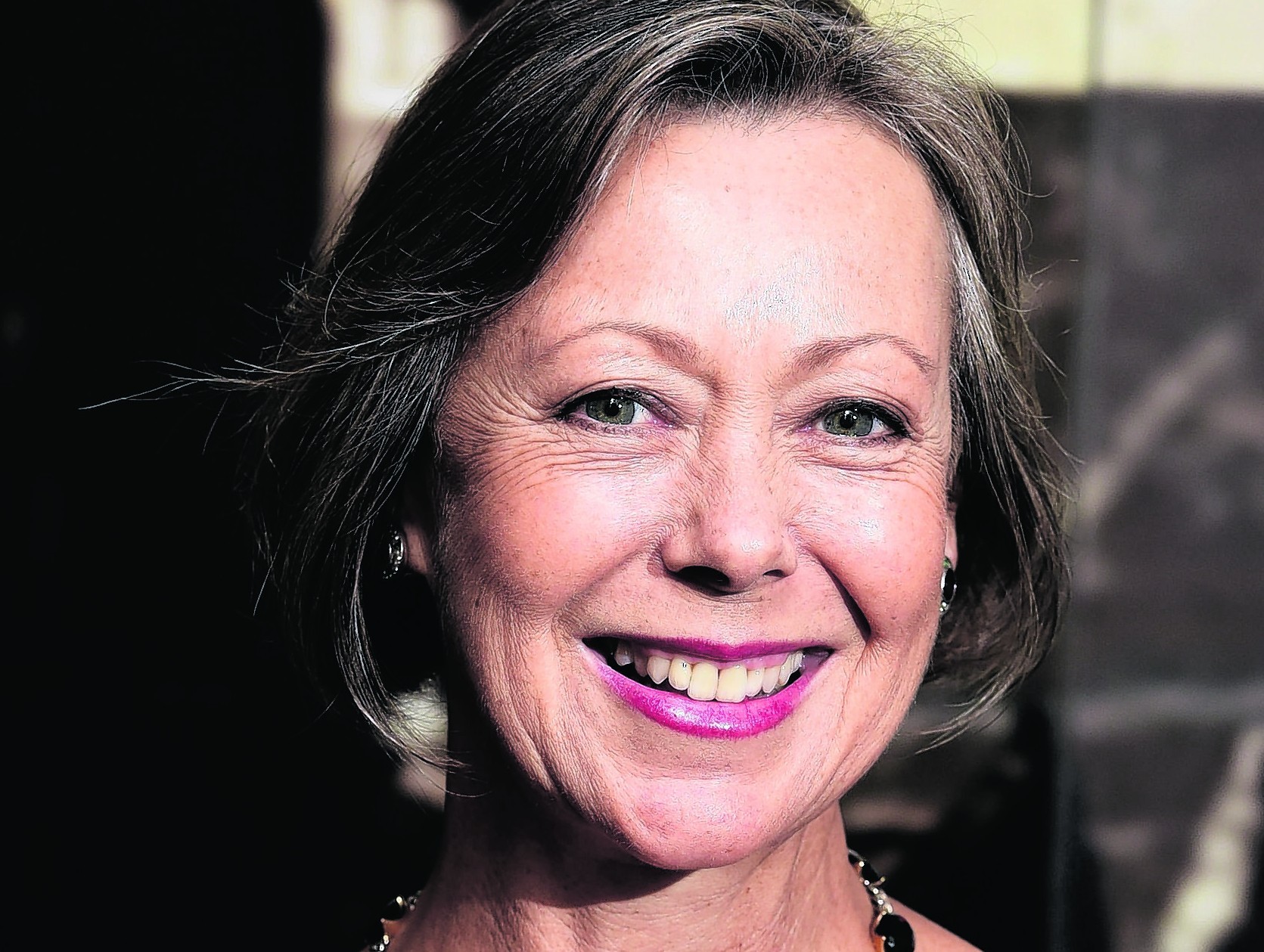 Jenny Agutter has been one of Britain's best loved actresses since the 1960s, thanks to roles in The Railway Children, Walkabout, Logan's Run and An American Werewolf in London. She talks about the ongoing success of Call The Midwife, working with Marvel and Werner Herzog, and her next movie, Tin.
THOUGH I'M NOT THE TARGET AUDIENCE, I ENJOYED THE FESTIVE EDITION OF CALL THE MIDWIFE
I'm glad you liked the Christmas one. I didn't think it was as strong as the other stories have been, in a way only because it had to be quite broad and draw everybody in. It was different, unlike episode one of series four which was very specifically about an issue at that particular time, child neglect. Not that that isn't still the issue today, but it's been very focused on particular stories.
PRESUMABLY THE NEXT SERIES IS JUST AROUND THE CORNER
Yes, we start work again in May.
AS YOU LIKE A SPRING HOLIDAY ABROAD, ARE YOU ALLOWED TO GET A TAN BEFORE FILMING MORE MIDWIFE?
Yes, and then let it fade before I start filming hopefully. I do stay out of the sun. I'm quite dark. The trouble is with a white wimple, any amount of colour shows up next to it.
CAN YOU REVEAL ANYTHING ABOUT THE NEXT SERIES OR IS IT UNDER WRAPS?
No. The last email I sent was to the producer saying how lovely that we're starting a new series, and has she any idea what the storylines are. This series was very much about the beginning of the Sixties, and with that, you see all the wonderful opportunities that people start to have; you have the NHS and you start to take things for granted. Then the other side of that, there's quite a lot of anguish; suddenly one looks at the rotten parts of society, realising how bigoted people are; realising how stuck one is with certain things. It's the beginning of 'What about me?' decade. And that brings with it a sort of discontent.
HOW DID YOU GET ON WITH WERNER HERZOG ON HIS NEW FILM, QUEEN OF THE DESERT?
I really, really enjoyed it. What's so good about working with different directors is what they bring to it, and he brings a whole experience that is quite different from anyone I've ever worked with before. He loves his actors; he absolutely loves film. Everything belongs to him on a set and he doesn't want anything to get between what he and his actors are doing and the storyline. He doesn't want the clapperboard to be in there; he doesn't want the make-up or the costume people to be in there. He doesn't want anything to happen between that moment where he's discussing what it's all about, and all the ideas are there and the filming happening, which is interesting.
WHAT'S THE PROCESS OF WORKING WITH MARVEL ON FILMS LIKE AVENGERS ASSEMBLE AND CAPTAIN AMERICA: THE WINTER SOLDIER?
Always with those things, maybe a month before, maybe three weeks before, they'll say: 'Well, we're doing the film and such and such is happening.' Then you don't get a script, you don't know anything and that's it, and one has to take it for granted that it's going to be all right. The Russo brothers were lovely to work with on Captain America. Quite, quite different from Joss Whedon. Joss went for an epic, almost operatic piece of filmmaking; everything is larger-than-life, and the Russo brothers… the first day I met them they said: 'We want this to be film noir. We want it to be dark, and real.' And it's interesting because it's a cartoon movie, but you can still see that in it. I would like to do more. I loved working with the stunt team on the last thing. I couldn't speak to anybody about the role, of course, because I couldn't give anything away, but it was fun to do.
YOUR RECURRING CHARACTER COUNCILWOMAN HAWLEY HAS ATTRACTED A CULT FOLLOWING. WILL WE SEE HER AGAIN IN AVENGERS: AGE OF ULTRON?
Well no, I've not heard anything.
WHAT'S NEXT FOR YOU?
There's a very small film I made in Cornwall called Tin. They called it a 'micro budget movie', but they're the sweetest people and very imaginative, and it's all done on green screen. I would walk through a door and there would be no furniture, no walls, no nothing, and all of that was painted in afterwards. It has a slightly super-real quality about it when you look at it. But I have yet to see it. It was a good story; I saw it as a play, and it's going to end up at the festivals and hopefully they will get a proper release at some point.
Call The Midwife Series 4 DVD is available now.