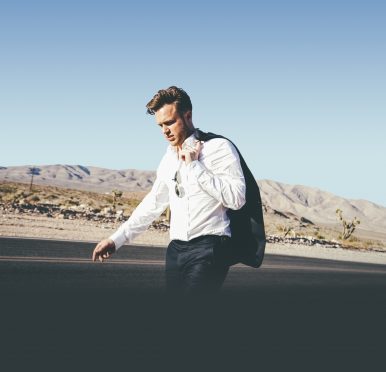 As one of the biggest heart-throbs to come out of X Factor, it is no surprise Olly Murs has a huge fan base.
His new album, 24 HRS, has been out less than a month and now he has added more dates to his 2017 tour, including Aberdeen and Inverness.
Following on from his spring arena tour, Olly has announced his biggest headline shows yet. There will be 20 outdoor dates across the UK, starting in June through to August, with more dates to follow.
Olly Murs said, "I am thrilled to play outdoors at the Exhibition and Conference Centre in Aberdeen. Scottish audiences are always so brilliant to play for, they are so much fun."
Before his huge summer tour, the spring of 2017 will see Olly play 23 UK shows including three O2s and the opening night of the Teenage Cancer Trust shows, confirming his reputation as one of Britain's very best live performers.
Since Olly shot to fame in 2009, he has recorded four multi-platinum albums and produced four number-one singles with total record sales exceeding 10million.
The album 24 HRS is the follow up to the acclaimed million-selling record, Never Been Better.
Olly will be in Aberdeen on July 21, 2017, and in Inverness on July 22, 2017. Tickets go on sale tomorrow, December 2, at 9am. See www.ollymurs.com or www.ticketmaster.co.uk