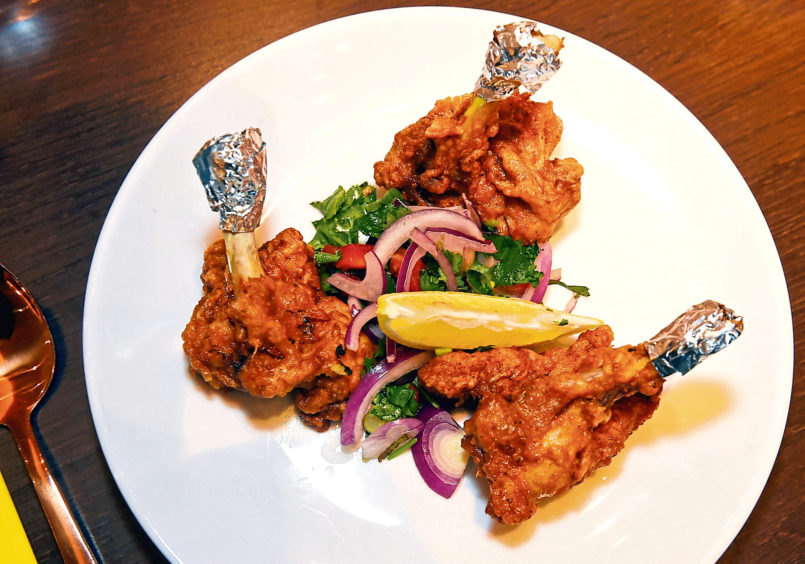 There is a man in Bangladesh who must wonder from time to time what became of his old rickshaw, which used to lurch around the streets of capital Dhaka to earn a crust.
I don't know about crusts, but it is now pulling people in for a new style of Asian cuisine 5,000 miles away in Aberdeen.
I can assure him that his traditional taxi cart on wheels is parked in pride of place outside a new curry restaurant in Union Square, Aberdeen – and a fine specimen it is, too.
It offers a nice contrast: a smart modern mall with a distinctive twist from an exciting culture on the other side of the world.
As we polished off our lunch at the restaurant, appropriately called Riksha, I gazed at this contraption parked at the entrance and suspected it was an original.
I asked one of the owners and he told me proudly how his father, also part of the family business, acquired this working rickshaw in Bangladesh and arranged for it to come by sea to the UK especially for the new venture.
It sits resplendent in its original features, including a display of photographs of Bangladeshi film actresses.
The rickshaw is a delightful little treat and shows how they are stirring a pot of authenticity here which diners will enjoy.
There are more than a million rickshaws in Dhaka apparently, and a recent government attempt to ban them on certain routes to ease congestion caused a five-hour blockade in protest.
At Riksha, they have ripped up old-style curry menus we have been used to for years and replaced them with funky Asian street food.
Many of the dishes are familiar, but delivered in a bright new way.
Colourful plastic cutlery was different, too, but if you are brave you might use your fingers in the traditional way (but it's not compulsory).
This is especially so if you ordered a traditional thaali – a tray with different compartments for curry, rice, bread and pickles.
Or you might prefer a tiffin box.
These were used by workers to keep their food warm until lunch and have two compartments, one for curry and one for rice.
Tiffin boxes and thaalis are both on the menu here, but you can just as easily stick with plates. This is what we did, but afterwards we wished we had gone traditional.
The people behind Riksha also brought us Cinnamon, a well-known curry place in Aberdeen.
You can tell they have put a lot of thought into their curry-with-a-twist approach.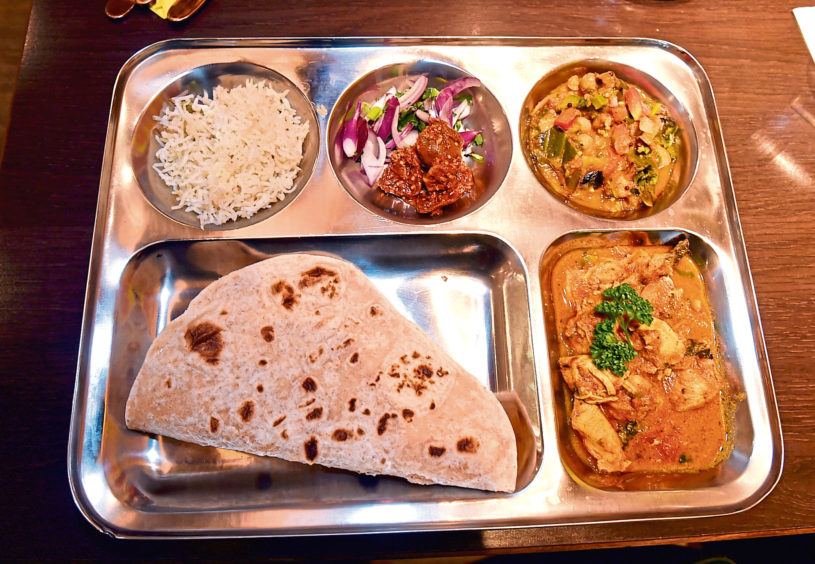 I used to almost fall asleep with fatigue going through page after page of curries in some restaurants, with just about every combination known to man of main dishes and sides.
Here it is all on a double-sided card.
They even have Asian-style tapas, so my wife and I started off with five of them in half portions.
Two of these caught our eye in particular – chicken lollipops and home-made samosas.
The lollipops on sticks looked like something from a kiddies' sweet jar, but were packed with delicious spicy minced chicken.
These samosas were like nothing I had seen before; not the usual triangular savoury pastries, but standing upright as cones.
The mother of the family is literally hands-on over the samosas – the chefs follow her recipe down to the last detail, and she even comes in on a daily basis for quality-control checks. They were not only a delight to look at, but delicious too.
Small chicken doughnuts, similar in taste to the lollipops, and chilli fish bites were also served.
Our main courses were chicken balti burritos and lamb "tuk tuk" bhoona.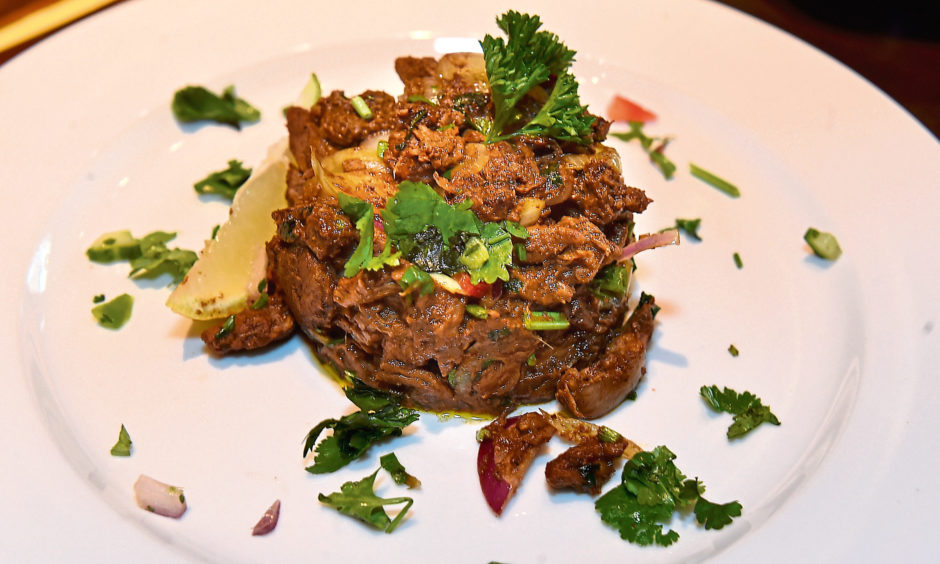 I have to confess I have never seen a curry in a burrito before, but why not? I had two burritos in rolled naan bread packed with curry and salad, with peppers and garlic sauce. It was a novel dish completely in keeping with their new style, but I felt it needed more curry content.
I have saved the best for last.
My wife's lamb dish was sublime. She shared some with me and the rich tenderness of the slow-cooked lamb and intense flavour of the sauce were a knockout. It was so good we ordered another one.
Riksha's signature lamb "tuk tuk" bhoona with rice is a dish I would happily eat every day for the rest of my life.
I could not quite get to the bottom of why it was called "tuk tuk", but it seemed to be something to do with the sound of the chef's spoon on the side of the cooking pot.
We sat in a nice spot in an open section at the front – close enough to watch people passing just feet away, but with plants guarding our privacy so they could not quite see what we were eating. A splash of colour in Asian graffiti style filled one wall.
There was no shortage of passers-by stopping to stare at the menu, and staff were keen to explain the concept to them.
It was a lovely lunch, which was refreshingly different, and in a nice, friendly atmosphere.
At night, a man in traditional Asian costume and a turban welcomes diners, while in the mornings, masala omelettes are on offer for breakfast, among other things.
We shall be wheeling our way back here soon, but we will have to use our own transport because I don't think the rickshaw is available.
The restaurant
Riksha Streetside Indian
Unit 6, Upper Level, Union Square, Aberdeen AB11 5RG
t: 01224 592223
w: rikshaunionsquare.com
The bill
Popadom £1
Chutney tray £1.50
Samosas £3.95
Fish chilli bites £4.95
Chicken doughnuts £5.95
Chicken lollipops £5.95
Lamb tuk tuk (half plate) £6.95
Lamb tuk tuk (full plate) £13.95
Balti curry £7.95
Basmati rice £2.50
Lassi mango drink £3.50
Narkel paani (coconut water) £2
Exotic juice £3.50
Total: £63.65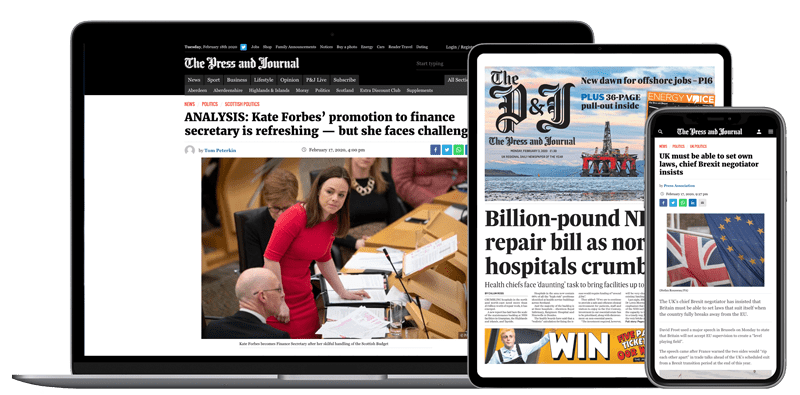 Help support quality local journalism … become a digital subscriber to The Press and Journal
For as little as £5.99 a month you can access all of our content, including Premium articles.
Subscribe