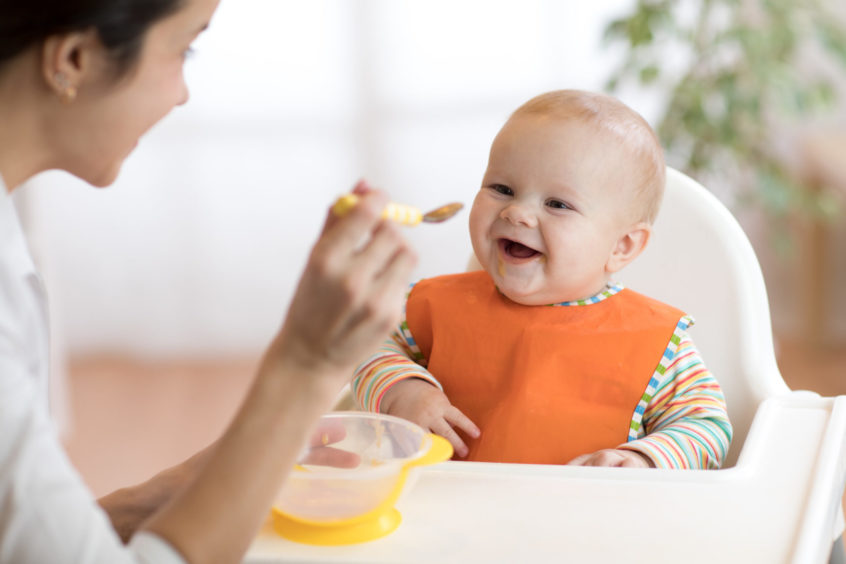 It seems many parents are looking for family dinner inspiration with a new survey revealing just five meals are typically being made in rotation each week.
In response and to alleviate some of the pressure parents are facing, Ella's Kitchen, in collaboration with their infant nutritionist Claire Baseley, have developed a heap of family-friendly recipes based on the most common store cupboard staples – and which require few ingredients.
The recipes are easy and quick to make, but also tasty and packed with goodness, and designed for the whole family to tuck into, including tiny taste buds and teeny tums.
---
A-maize-ing Fishy Pie (DF)
Age: 6 months +
Serves: 2-4 ( 750g)
Ingredients
2 medium potatoes (350g)
150g sweetcorn
120ml of water or use sweetcorn water if using tinned sweetcorn
1 frozen fish portion (110g)
Sprinkle of parsley
Method
Peel, cube and boil the potatoes until soft.
Steam the fish until cooked through, flake this up while watching out for bones.
Heat the sweet corn in the microwave until hot, add 120ml of water. Blend down until perfectly smooth.
Add the sweetcorn puree to the potato and mash until smooth.
Stir through the flaked fish and chopped herbs Blitz again for six minutes, mash for seven minutes or serve as it is from 10 minutes.
---
Cheesy Garlic and Herb Squares
Age: 10 months +
Serves: 2-4
Ingredients
2 pieces of bread, crusts on or off
10g butter
½ tsp garlic granules (or half a small clove of garlic, minced)
½ teaspoon of dried herbs
10g grated cheese
Method
Lightly toast the bread.
Put butter in a small dish, melt in the microwave for 15 seconds until softened.
Mix the butter, garlic and herbs together.
Spread evenly over the toast.
Sprinkle on the cheese and cut each piece of toast into four.
Place under a medium grill for two minutes until the cheese has melted.
Top tip: Use cookie cutters to make fun shapes. Great served as a finger food lunch with slices of hard-boiled egg, vegetables and cucumber sticks with hummus.
---
Eggscellent Mini Fishy Pizzas
Age: 10 months
Serving: 3
Serving suggestion: x 2 Eggscellent Mini Fishy Pizzas per little one, served alongside vegetables and bread fingers or boiled new potatoes to ensure a balanced meal
Ingredients
1 tin of tuna (preferably in spring water)
1 egg
50g tomato puree (or left-over pasta sauce)
 30g cheddar cheese
Method
Drain the tuna and pop into a small bowl.
Add the raw egg and blend until smooth.
Dollop six even blobs (tbsp) of your blended egg and tuna onto a greased baking tray and smooth into even disks.
Cook at 180° C for 14 minutes.
Once cooked, remove from the tray to cool.
Spread a small amount of tomato puree over the surface and sprinkle the finely grated cheese.
Pop back in the oven for two minutes to allow the cheese to melt
---
Easy Pea-sy Green Soup (VE, VG, DF and GF)
Age: 4-6 months
Serves: 3-4
Ingredients
500g tinned peas
150g cauliflower florets
1 onion
1 vegetable stock cube, low salt if possible
500ml water
1 tbsp mint sauce
Method
Dice the onion and cook with a little oil over a medium heat.
Steam cauliflower florets separately.
Add cauliflower to the onion, along with the peas, stock cube and 500ml boiling water.
Simmer for five minutes until the peas are cooked
Blend until smooth
Stir through 1 tbsp of mint sauce
Top tip: For non-vegans, you can add a dash of cream or replace mint sauce with 50g of chopped ham to create a scrummy pea and ham soup. The cauliflower makes it nice and creamy, a great way to explore new textures!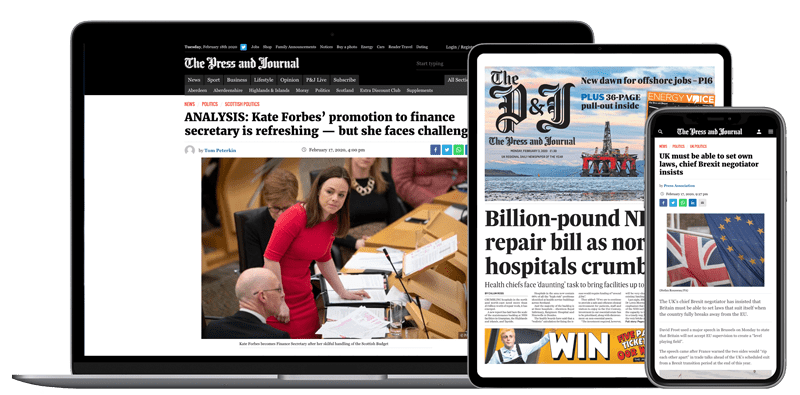 Help support quality local journalism … become a digital subscriber to The Press and Journal
For as little as £5.99 a month you can access all of our content, including Premium articles.
Subscribe