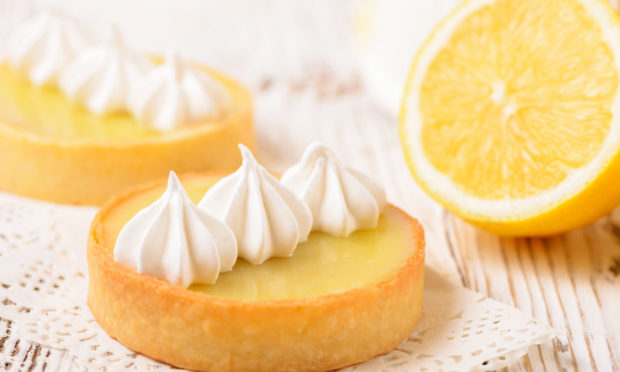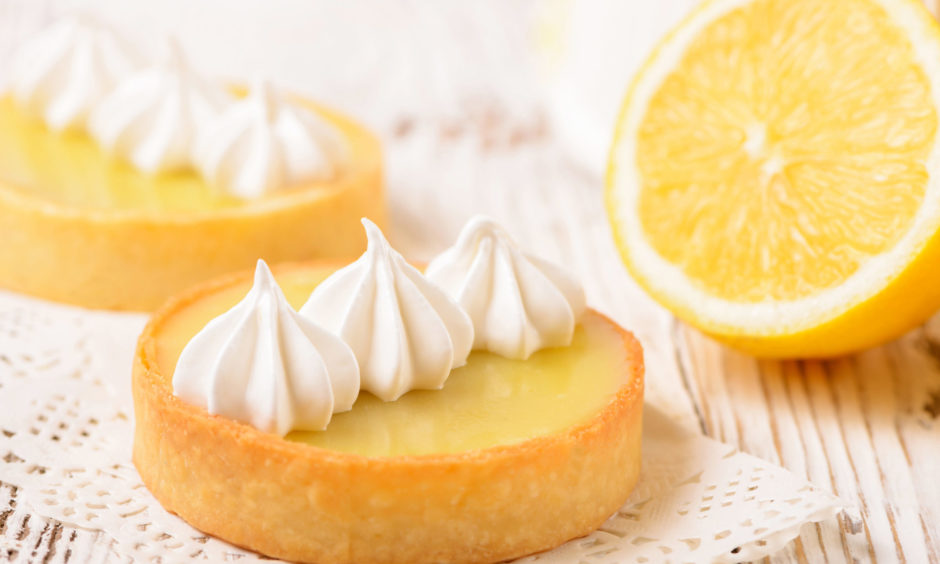 The 'original domestic goddess' is back with another selection of her traditional baking recipes – this time, it's lemons.
Native to South Asia and rich in Vitamin C lemons have really stood the test of time when it comes to using them in baking.
Aunt Kate was no exception to this as numerous recipes in her 1933 baking book feature the citrus fruit as the main ingredient.
Often associated with the words "meringue", "juice" and "tart", lemons usually form the basis of dessert dishes, or can be used as an additional ingredient in both savoury and sweet dishes alike.
Here, we feature four of Aunt Kate's baking recipes: mini lemon tarts, lemon cakes, lemon meringue tart, and lemon meringue cones. They're the perfect desserts for entertaining or even just indulging in yourself.
Why not try out more Aunt Kate classics? We have plenty to choose from, including scones, chocolate cake, tea-cakes and pancakes.
If you attempt any of the recipes below, we'd love to hear from you! Send us an email with a picture of your bake to foodanddrink@dctmedia.co.uk
---
Lemon Tarts
(Makes 18 tarts)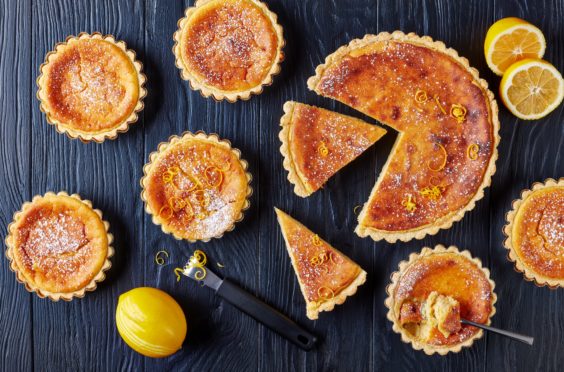 Ingredients
Short crust pastry
4 oz caster sugar
4 oz butter
2 eggs
1 lemon
Method
To make the filling, cream the butter and sugar well together.
Beat each egg in separately, then add the juice of the lemon and the rind, finely grated.
Let the mixture stand in a cool, dry place for 24 hours.
Bake in patty tins [better known today as tart trays] lined with short crust for around 20 minutes. [We recommend baking at 180ºC in a conventional oven, 160ºC  fan]
---
Lemon Cakes

Ingredients
¼ lb self-raising flour
Grated rind and juice of 1 lemon
¼ lb caster sugar
2 oz butter
2 oz currants
Milk
Method
Mix together the flour and caster sugar. Then, melt the butter and stir it in.
Add the currants, lemon rind and juice and enough milk to form a soft dough.
Form into small balls and press lightly on a greased baking tin, leaving room for them to spread when baking.
Bake for 15 minutes in a moderate oven (we recommend 180-190ºC).
---
Lemon Meringue Tart

Ingredients
For the pastry: 
For the lemon filling: 
4 tbsp cornflour
1 cup sugar
½ cold water
Yolks from 2 eggs (save the egg whites for the meringue)
2 tsp lemon rind, grated
1 tsp salt
4 tbsp lemon juice
For the meringue: 
Whites from 2 eggs
½ cup sugar
1 tsp baking powder
Method
Line a pie plate with paste, or short crust, prick the bottom, trim the edges and bake in a hot oven (200-220ºC) for 10 minutes
Now, make the filling. Put the water on to boil.
Mix the cornflour, flour, 1 cup of sugar, and ½ cup cold water and mix until smooth.
Mix in the egg yolks, slightly beaten, and add slowly to the boiling water. Cook for five minutes, stirring constantly, then remove from the heat.
Add the lemon juice, rind and salt.
Pour the mix into the baked crust and cover with meringue by frothing stiffly the egg whites with ½ cup of sugar and the baking powder.
Bake in a moderate oven (180-190ºC) for 10 minutes.
---
Lemon Cones

Ingredients
¼ caster sugar
2 lemons
2 egg whites
Short crust
Method
Roll out some shortcrust to 1/8 inch in thickness, and cut in rounds about three inches in diameter.
Lay these on a greased baking sheet and prick them with a fork. Then grate the rind off the lemons and rub it into the sugar.
Whip the egg whites to a stiff froth and add them to the lemon sugar.
Pile this lemon meringue in peaks on top of the pastry rounds, dredge with sugar, and bake in a moderate oven (180-190ºC) until lightly browned.
---
Read more in this series…
Aunt Kate's Kitchen: The original domestic goddess is back with two delicious biscuit recipes
Aunt Kate's Kitchen: Have a 'staycation' with these recipes from each of the four nations