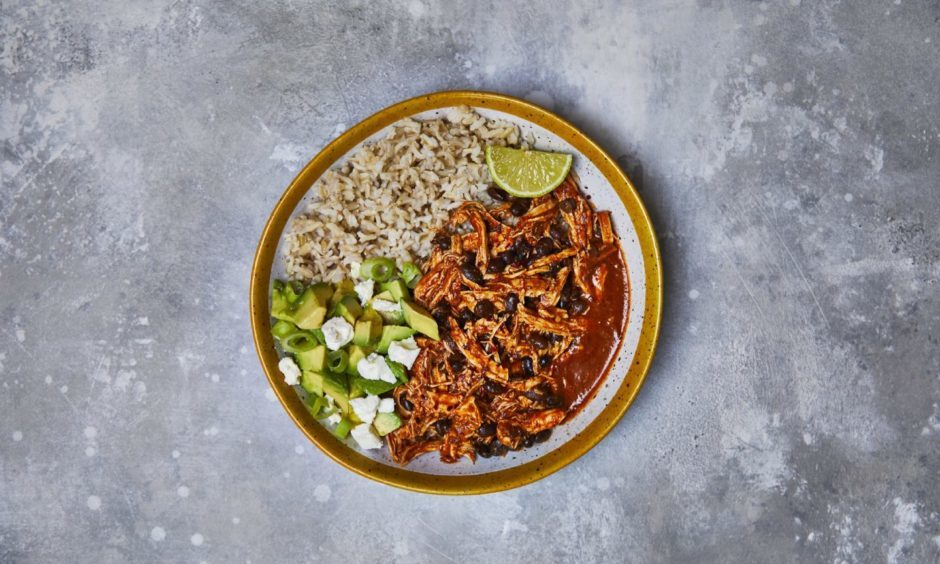 Spice up your weeknight with this delicious recipe, specially crafted by Joe Wicks.
Your midweek meal options just got tastier with this healthy and eye-catching recipe by Joe Wicks for gousto.co.uk.
What makes it better is that all the ingredients are so easy to find in your local supermarket and can be easily included in your next weekly shop, if you don't buy them regularly already.
The spiciness can also be toned down or pepped up, depending on how hot you like your dinners, so it's really a simple meal for everyone to enjoy.
Why not make this at your next dinner party with the family or pair it with one of our sweet treat recipes for the ultimate weeknight dinner.
---
Spicy chicken chilli with feta and avocado
(Serves 2)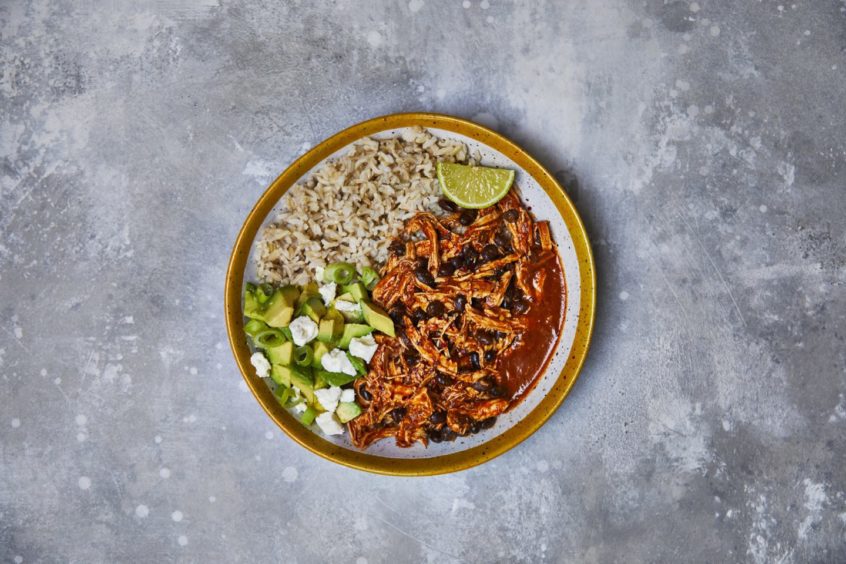 Ingredients
1 lime
1 garlic clove
1 spring onion
1 tsp smoked paprika
1 tsp ground cumin
½ tsp dried chilli flakes
100g brown rice
20g chipotle paste
1 avocado
30g Greek feta cheese
32g tomato paste
1 can of black beans
2 British chicken breast fillets
Method
Boil half a kettle. Meanwhile, rinse the brown rice, add it to a pot with plenty of cold water and bring to the boil over a high heat.
Once boiling, reduce the heat to medium and cook for 15-20 minutes or until it's tender with a slight bite. Once the rice is cooked, drain, return it to the pot and keep covered until serving
Add the smoked paprika and ground cumin to a plate with a pinch of salt and ½ tbsp vegetable oil. Mix it all up, then add the chicken breasts and turn until well coated.
Heat a large, wide-based pan (preferably non-stick, with a matching lid) over a high heat with 1½ tbsp vegetable oil.
Once hot, add the coated chicken breasts and cook for 3 minutes on each side or until browned.
While the chicken is browning, peel and finely chop (or grate) the garlic. Dissolve the tomato paste in 200ml boiled water and add the chipotle paste (can't handle the heat? Use half!) – this is your chipotle stock.
Drain and rinse the black beans. Once the chicken has browned, add the garlic and cook for 30 seconds. Add the chipotle stock, drained black beans and chilli flakes and bring to the boil.
Then cook, covered, for a further 12-15 minutes or until the chicken is cooked through (no pink meat!) and the sauce has thickened.
Cut the avocado in half lengthways, around the stone, remove the flesh and dice roughly. Trim, then slice the spring onion and crumble the feta into large pieces. Cut the lime in half.
Combine the chopped avocado, crumbled feta and sliced spring onion in a small bowl with the juice of ½ lime and stir it all together – this is your feta and avocado salsa. Cut the remaining lime into wedges.
Once the chicken is cooked, transfer it to a clean board and pull and shred apart using two forks. Return the shredded chicken to the sauce and give everything a good mix up – this is your chicken chilli.
Serve the chicken chilli with the brown rice and feta and avocado salsa to the side.
---
Read more in this series…
Midweek Meal: How to make this scrumptious pasta carbonara with a rosy red salad
Midweek Meal: This spicy salad could become your next weeknight favourite