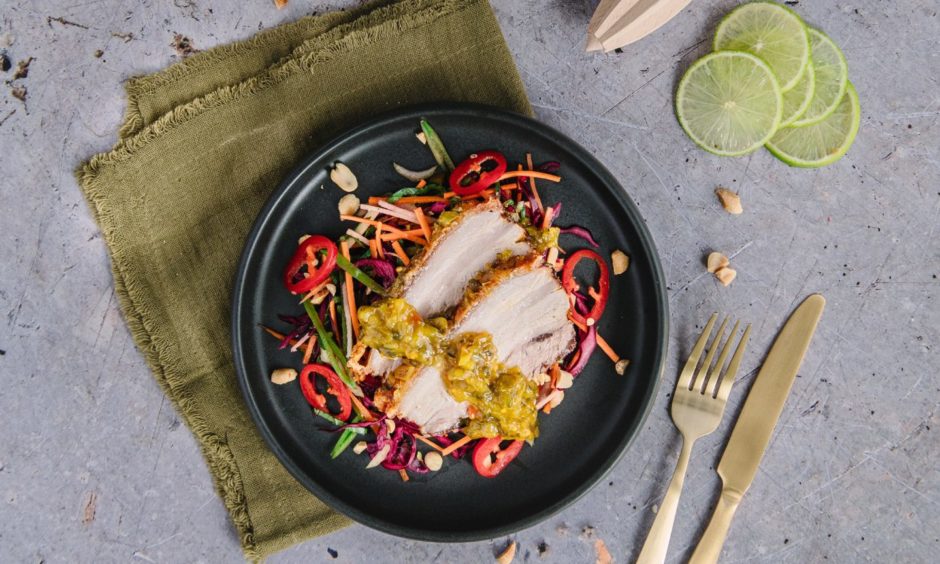 If you're a fan of Asian cuisine and all things spicy, this is the perfect recipe using pork belly to add to your weeknight repertoire
There's no doubt we've all become a bit better acquainted with our kitchens these past few months, so this delicious pork belly dinner idea from Baxters will be a breeze to make.
With the pork belly requiring an hour in the oven first off, if you're working from home  why not pop it in during your late-afternoon coffee break so it's ready to transform into a scrumptious dinner once you've finished for the day?
Though peanuts are used in this recipe, for those with a peanut allergy swap them in for cashews or almonds.
---
Jalapeno-glazed pork belly
(Serves 2)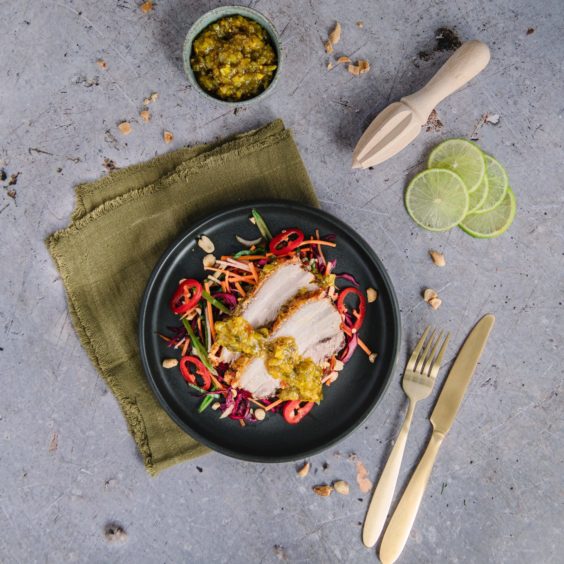 Ingredients
1kg pork belly (skin on)
1 jar Baxters Spicy Jalapeno Chilli Relish
2 pak choi heads
1 carrot
50g sugar snap peas
100g shredded red cabbage
20g root ginger
1 red chilli
Juice of 1 lime
30g coriander
50g peanuts, chopped
Drizzle of oil salt and pepper
Method
Preheat the oven to 180C. Place the pork belly on a wire rack in a roasting tray and place in the oven. Roast for an hour.
Remove from the oven and brush with the Baxters Spicy Jalapeno Chilli Relish.
Place back in the oven and bake for a further hour, brushing with the relish at 15-minute intervals to build up the glaze.
Remove pork from the oven when meat is tender and allow to rest. Shred the carrot, pak choi, cabbage, sugar snaps and ginger.
Place in a large bowl and finish with the coriander, chilli, peanuts and lime juice.
To finish, place the pork under a hot grill to crisp up the crackling.
Serve slices of the pork with a good handful of the slaw and finish with even more Baxters Relish.
Recipe courtesy of Baxters.
---
Read more in this series…
Midweek Meal: How to make this scrumptious pasta carbonara with a rosy red salad
Midweek Meal: This spicy salad could become your next weeknight favourite