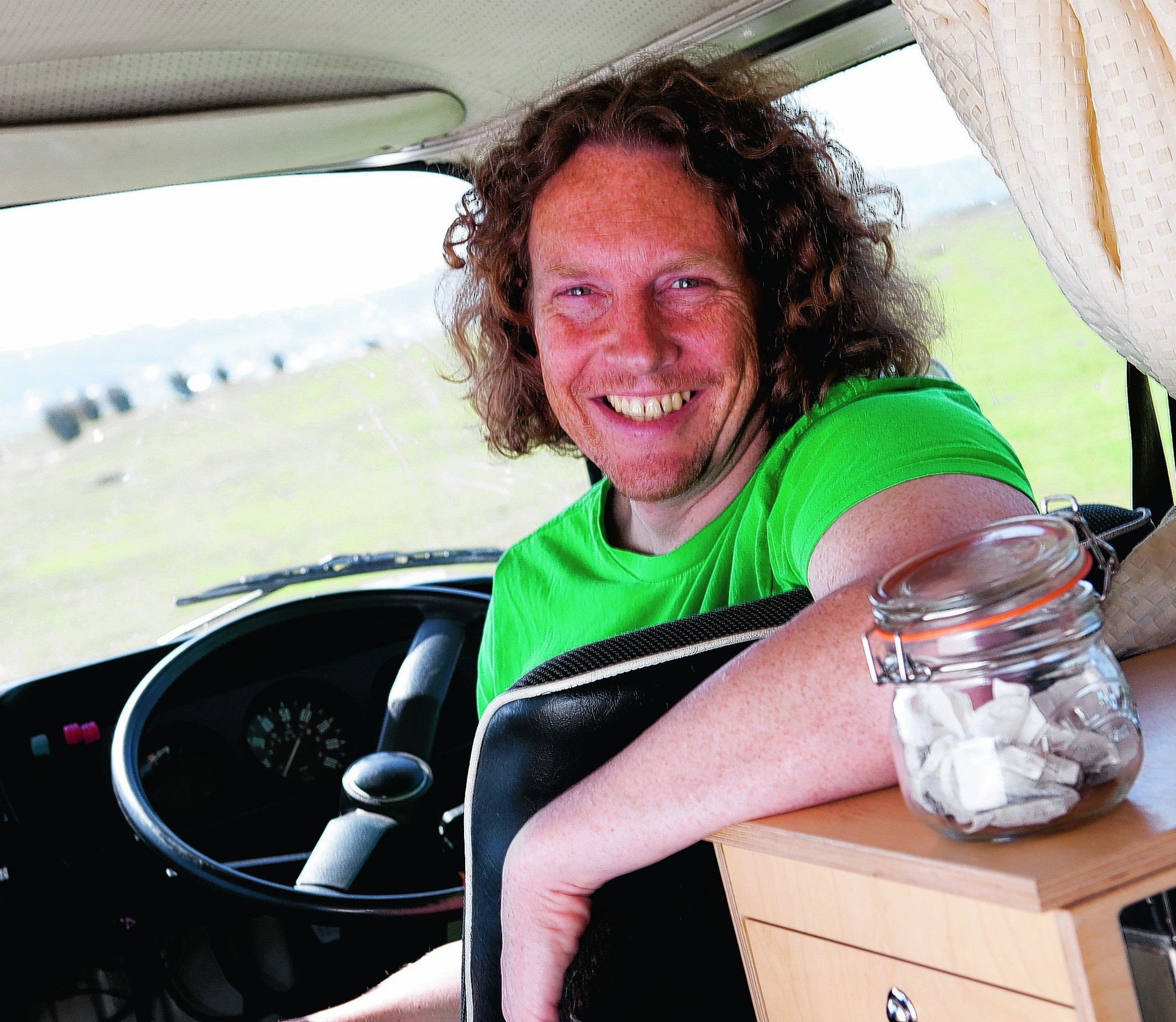 Thousands of visitors are expected to attend The Scottish Caravan & Camping Show which take place at the Thainstone Centre, Inverurie on Friday, June 20 and Saturday, June 21.
Showing just what can be done while out on the road is TV personality Martin Dorey from BBC2's popular show, One Man and His Campervan.
Martin will be demonstrating his unique culinary talents on stage and preparing slow cooked shin of beef with coriander and star anise cooked in a Dutch oven.
Martin, who is based in Cornwall, said: "I love Scotland, I've had some great times all over the country. I have a great cookery method, inspired by my experience of cooking Arbroath Smokies, which I'd love to show you all.
"If I can make it, so can you. What I'll be showing you in June, you'll be able to recreate in your own kitchens, caravans or at the camp fire."
Martin will conduct three lively interactive sessions during each day of the show, with tasters and stories. Demonstration times are Friday noon, 2pm and 7pm and Saturday 11am, 1pm and 3pm.
Tickets for the event are currently online at a discounted price of £5 until Wednesday, June 18.
Contact: www.caravancampingshow.com
SLOW COOKED SHIN OF BEEF WITH CORIANDER AND STAR ANISE
SERVES 4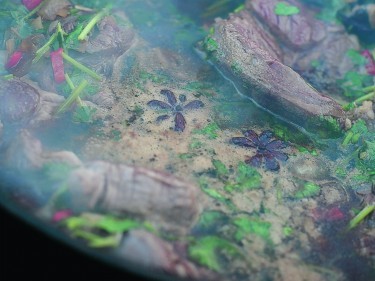 I cook this in a Dutch oven but it can also be cooked on a stove
4 beef shin joints
An inch of fresh root ginger, chopped
1 large onion chopped
2 fresh red chillies, chopped
2 large cloves of garlic, chopped
A large bunch of coriander
1tbsp soy sauce
1tbsp mirin
600ml (about a pint) beef stock
2 whole star anise
Vegetable oil
A few baby carrots and mange tout
Heat the Dutch oven until water sizzles in it.
Then add a few drizzles of vegetable oil and seal the beef shin pieces.
Remove and put aside. Then remove the pan from the heat a little and add the onion, garlic, chilli and ginger.
Allow it to soften for a couple of minutes before adding the star anise, stock, soy sauce, mirin and the chopped coriander.
Bring to a simmer and then add the beef, making sure it is covered with the stock. Simmer for two hours.
About five or six minutes before serving check for seasoning then add the carrots, then the mange tout about three minutes later.
Serve with rice or in bowls.
MONKFISH AND LEMON THYME PARCELS
SERVES 4 AS A STARTER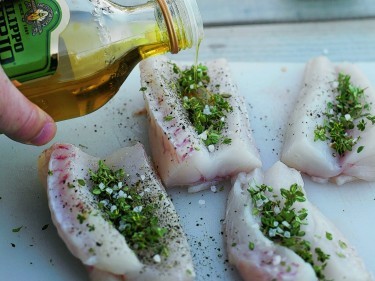 Some fish, like sardines or mackerel, can cope well with the direct heat from a fire. Monkfish isn't one of those, and you risk all (it's not cheap either) by drying it out when you cook it.
Having said that, it is a firm fish that can take a bit of cooking and won't flake like cod or Pollack. Wrapping monkfish in pancetta or Parma ham is the perfect way to keep it moist and seal in the flavours.
Parma ham adds a lovely salty crispiness when well cooked. Lemon thyme adds a citrus and herb flavour that complements both fish and pork.
1 monkfish tail
A bunch of lemon thyme (or thyme if none available)
8 slices of Parma ham
Zest of one lime
1 clove of garlic, finely chopped
Seasoning
Olive oil
First, cut the monkfish from the bone by slicing it away to leave the two sides.
Cut the in two to give you four even pieces. Now open them out by slicing halfway through. Season, add the lemon thyme and garlic and a drizzle of olive oil, then roll up in the Parma ham.
Barbecue until the Parma ham is crispy and the monkfish is cooked – about 5-10 minutes.
Serve with lime zest on top.