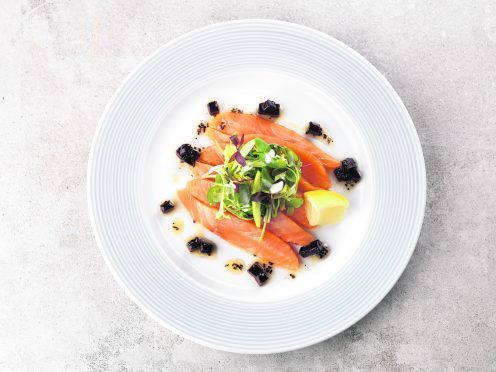 Nick Nairn is a champion of Scottish produce, and using quality ingredients has always been close to his heart.
For five generations, Graham's The Family Dairy has been producing key ingredients for Scottish breakfast, lunch, afternoon tea and dinner recipes. Indeed, half the households in Scotland buy Graham's products every year.
The family farm, based in the Stirlingshire countryside, now produces 700,000 pints of milk every day, as well as 50 tonnes of butter and 50,000 litres of cream a week, making it Scotland's largest independent dairy.
Here we have two of Nick Nairn's finest recipes using Graham's dairy products.
SMOKED SALMON WITH APPLE & WATERCRESS SALAD & HORSERADISH CREAM
SERVES 4 AS A STARTER
FOR THE SALMON
400g best Scottish smoked salmon
4 lemon wedges
FOR THE HORSERADISH CREAM
40g freshly grated horseradish (or tsp wasabi paste)
90ml Graham's Gold double cream
FOR THE SALAD
1 Green eating apple, skin on
150g watercress, thick stalks removed
100g frisee lettuce
A few micro greens (cress, coriander shoots, amaranth shoots)
FOR THE DRESSING
2 tbsp diced cooked beetroot
4 tbsp olive oil
1 tbsp white wine vinegar
1 tbsp chopped chives
Cut the smoked salmon into fairly thick slices – about four per person. Arrange on individual plates.
For the horseradish cream, whip the cream in a bowl then stir through the horseradish. Set aside.
Cut the apple into quarters and remove the core. Carefully slice each quarter into thin matchsticks, leaving the skin on. Add the watercress and frisee to the horseradish cream and add the apple matchsticks. Toss everything together using a fork, until coated in the horseradish cream.
For the beetroot dressing, whisk the oil and vinegar together, add the beetroot and chives and stir.
To serve, place a portion of tossed, dressed salad on top of each plate of smoked salmon and top with micro herbs. Spoon the beetroot dressing around the plate. Serve with a wedge of lemon per plate.
NICK'S MOULES MARINIERE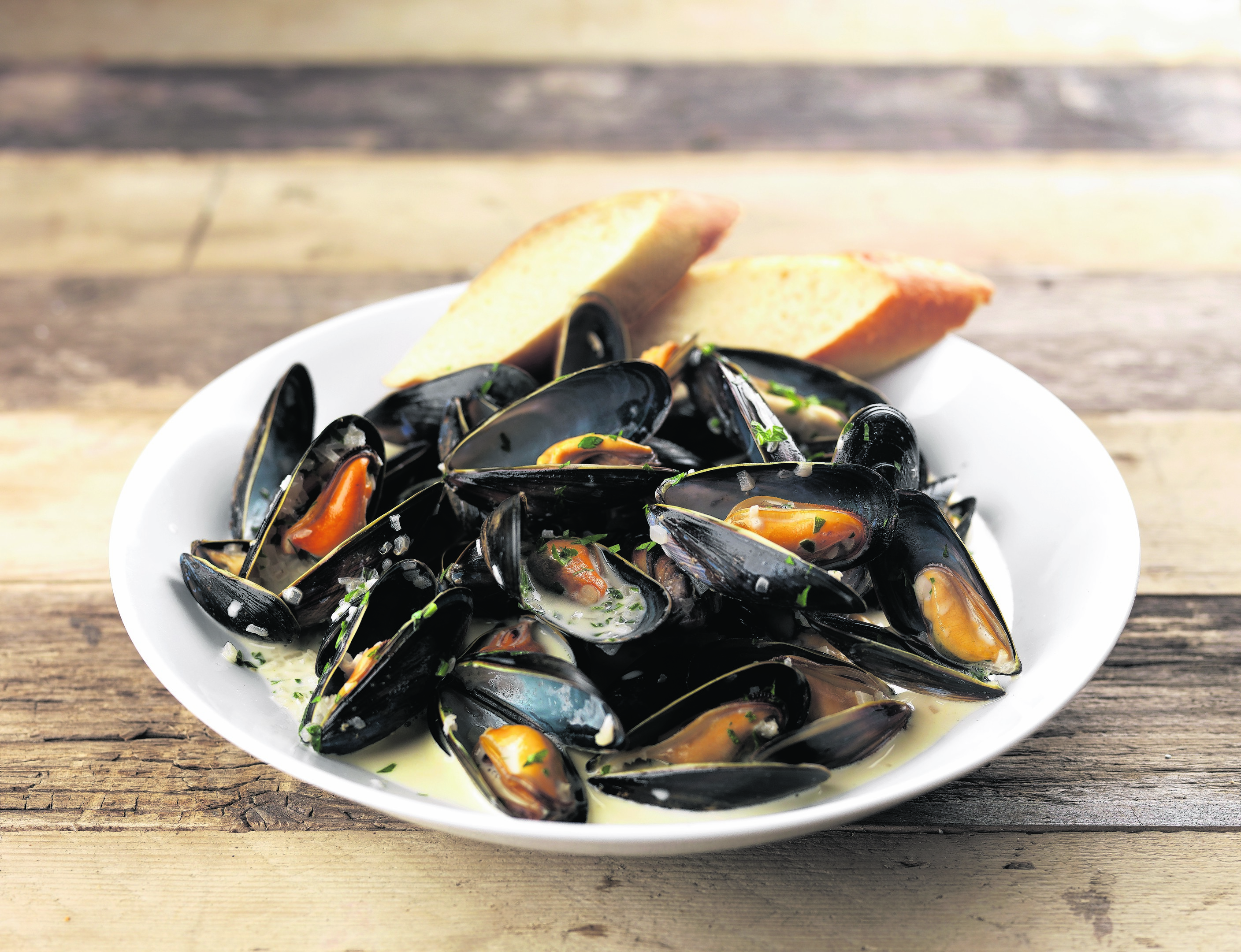 SERVES 2
1kg Scottish mussels
200g shallots, extremely finely diced
4 sprigs thyme, leaves only
50ml dry white wine
juice of half a lemon
pinch Maldon sea salt
50ml Graham's Scottish double cream
20g parsley, finely chopped
half baguette, to serve
Discard any mussels with broken shells, and give any open ones a tap on the counter to make sure they slowly begin to close up – if not, discard.
Next, remove the beards by giving them a good tug. If there are any obvious barnacles attached to the shells, tap with a knife to remove.
Place the de-bearded mussels in a bowl and fill with cold water. Shake around and rinse them using your hands.
Drain, re-fill and repeat until no more grit or debris comes off. Drain into a colander and use straight away.
Next heat a large saucepan (a round-based saucier pan is ideal) with a lid. Add the mussels, shallots, thyme, white wine, pinch of salt and lemon juice. Slam on the lid and leave to return to the boil and steam the mussels – only 2-3 mins, giving a shake half way through. Not everyone uses lemon juice for moules mariniere, but I think it cuts through the cream sauce nicely and adds a citrus zing.
Lift the lid, add the cream and parsley and let bubble, lid off, for a minute or two more.
Using a draining spoon, lift out the cooked mussels into your serving dish, discarding any than haven't opened. Now heat the cream sauce for a minute to thicken slightly.
Pour over the mussels and serve immediately with warmed slices of baguette to dip into the sauce.