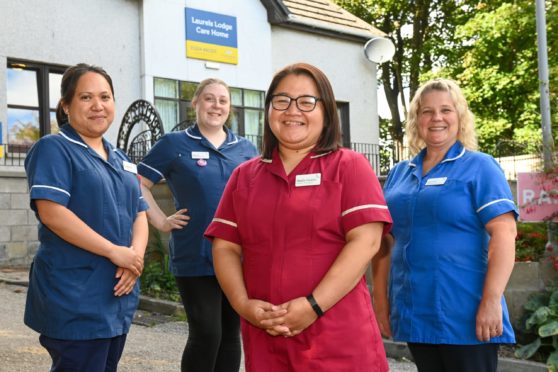 It would be a difficult conversation to start with your own relatives.
For care home staff it can be just as tough asking how their residents want to spend their final days.
But now a care team at a nursing home in Aberdeen has transformed how they handle these conversations after taking part in a new research project.
Lecturer Jill Will says the Robert Gordon University project at Laurel's Lodge care home has given staff more confidence.
It means that residents living at the facility, which specialises in dementia care, will have all their final wishes respected.
Staff were nervous bringing up the subject of end-of-life care
Staff working at Laurel's Lodge were often nervous about discussing palliative care and found that starting the conversation could be daunting.
But changing the words they use has helped them bring it up more easily with residents and their relatives.
Jill explained how they learned new techniques at a series of workshops.
'This is a conversation that's important for us to have'
"Staff involved in the project took part in some workshops where somebody said they would usually start a conversation, with a resident or relative, by saying 'this isn't something either of us really wants to talk about'," Jill said.
"We discussed, as a group, how that approach might land with people on the receiving end, and realised—how can we expect them to engage in a conversation that neither of us wants to have?
"So, we flipped the language, and tried out 'This is a conversation that's important for us to have, and it's a conversation we really value. It doesn't have to happen in one go, but it is something we need to begin to think about'."
The workshops have also helped improved other aspects of care for residents.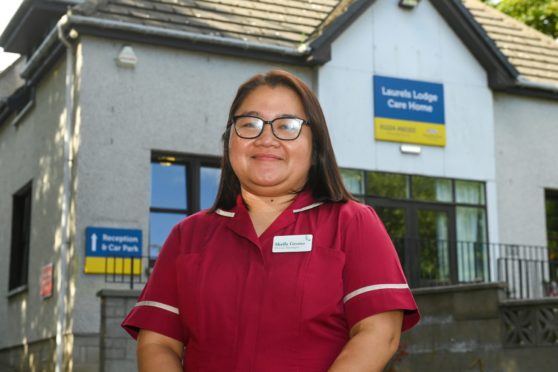 Care home manager, Sheila Gesma, said Anticipatory Care Planning used to focus on basic information relating to burials.
But it now centres on more personal matters which help to bring comfort to Laurel's Lodge residents during their final days.
It's hoped the toolkit developed through the project, which was funded by The Life Changes Trust, could eventually be rolled out to other care homes across Scotland.
Use our interactive graphic below to hear how the project has changed end of life care  for residents.
More health news….