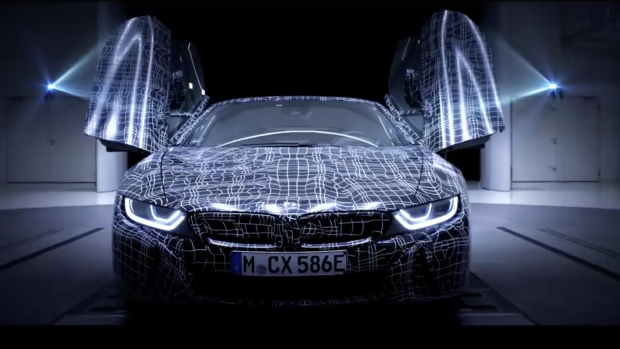 BMW has given the world a first look at its upcoming i8 Roadster.
Taking its place as the third member of the BMW i family – alongside the i3 hatchback and i8 sports car – it's due to be released next year.
The new car is likely to use the same engine and transmission layout as the coupe. This will see a 1.5-litre three-cylinder petrol engine linked to an electric motor, combining to produce around 357bhp and 420lb/ft of torque. BMW claims that the standard i8 is capable of 134.5mpg, and it's likely that the Roadster will be just as efficient.
There are no details surrounding the car's folding roof mechanism as yet, though it's likely that the standard i8's carbon-fibre construction should mean that there is no need for any additional body strengthening to be introduced as a result of the convertible top.
BMW said: "In 2018 the BMW i8 Roadster will unlock the door to a whole new dimension in pioneering open-top driving pleasure – virtually silent and with zero local emissions."
The video release shows the car wearing heavy camouflage, though the fundamental looks and design appear to be near-identical to those of the standard i8.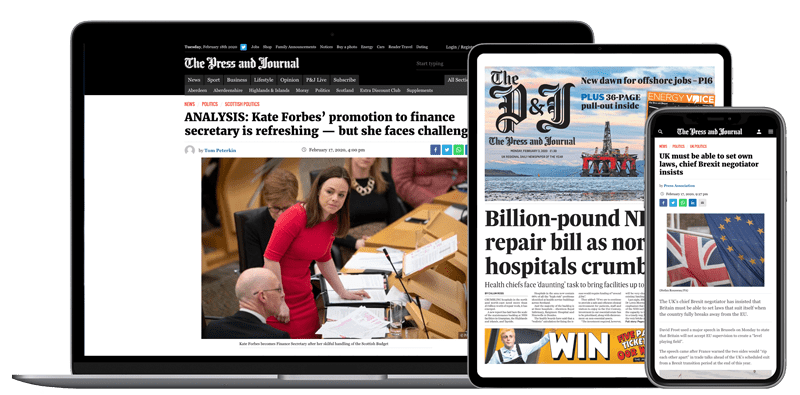 Help support quality local journalism … become a digital subscriber to The Press and Journal
For as little as £5.99 a month you can access all of our content, including Premium articles.
Subscribe