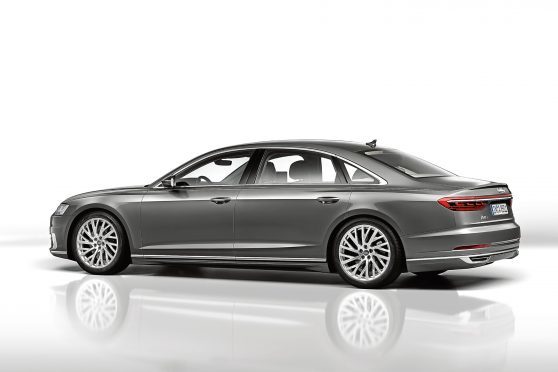 Audi has revealed its latest flagship saloon in Barcelona.
The new A8 will be the first Audi to feature level 3 autonomous technology, meaning the car has the ability to self-control all critical safety functions.
In addition, Audi's new AI traffic jam pilot manages the car's starting, steering, accelerating and braking up to speeds of 37mph on dual carriageways and motorways.
It will also be the first car in the German manufacturer's current line-up to showcase its new design language, taking the brand into a new era. The more muscular appearance is clear, thanks to bolder arches and a wider grille.
On launch, two engines will be available: a petrol 3.0-litre TFSI engine, which produces 340bhp, and a diesel 3.0-litre TDI engine, producing 286bhp.
Further down the line, diesel and petrol eight-cylinder engines will join the line-up: A 4.0-litre TFSI engine developing 460bhp and a 435bhp 4.0-litre TDI. A range topping 6.0-litre W12 will also be introduced in future.
The saloon will have two chassis options: the standard A8 that has a 5.17-metre wheelbase and the A8 L, which takes that to 5.3 metres. The A8 L will also exclusively feature a plug-in hybrid option in future.
The A8 L e-Tron Quattro will feature the 3.0-litre TFSI engine in combination with an electric motor that will produce a total of 449bhp and 516lb/ft of torque. A range of 31 miles of pure-electric driving will also be possible.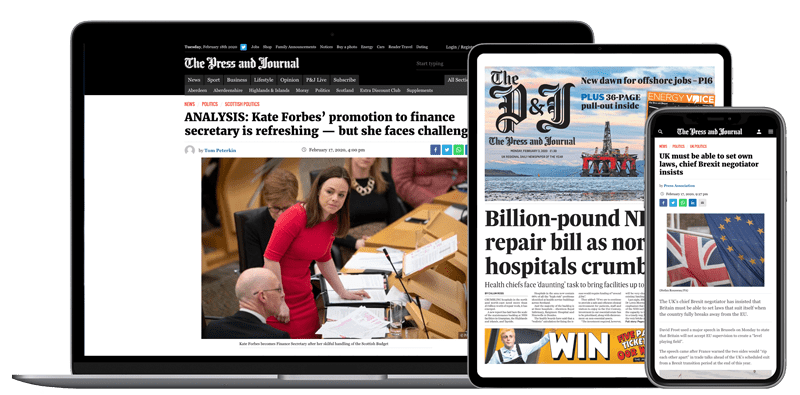 Help support quality local journalism … become a digital subscriber to The Press and Journal
For as little as £5.99 a month you can access all of our content, including Premium articles.
Subscribe