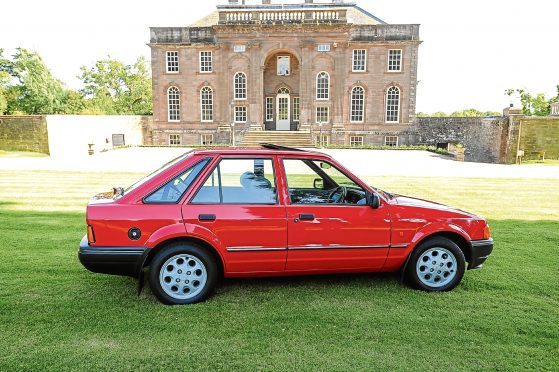 Every time Steven Bruce gets behind the wheel of his Ford Escort, he is reminded of his grandmother and her cajoling plea to buy a decent car!
The factory operator from Brechin has vowed never to part with the 1.3-litre 1990 model, having purchased it with money his grandmother set aside before she passed away.
She was all too familiar with Steven's repeated trips to the garage when his car broke down, and wanted him to invest in a trusty model that he could use for years to come.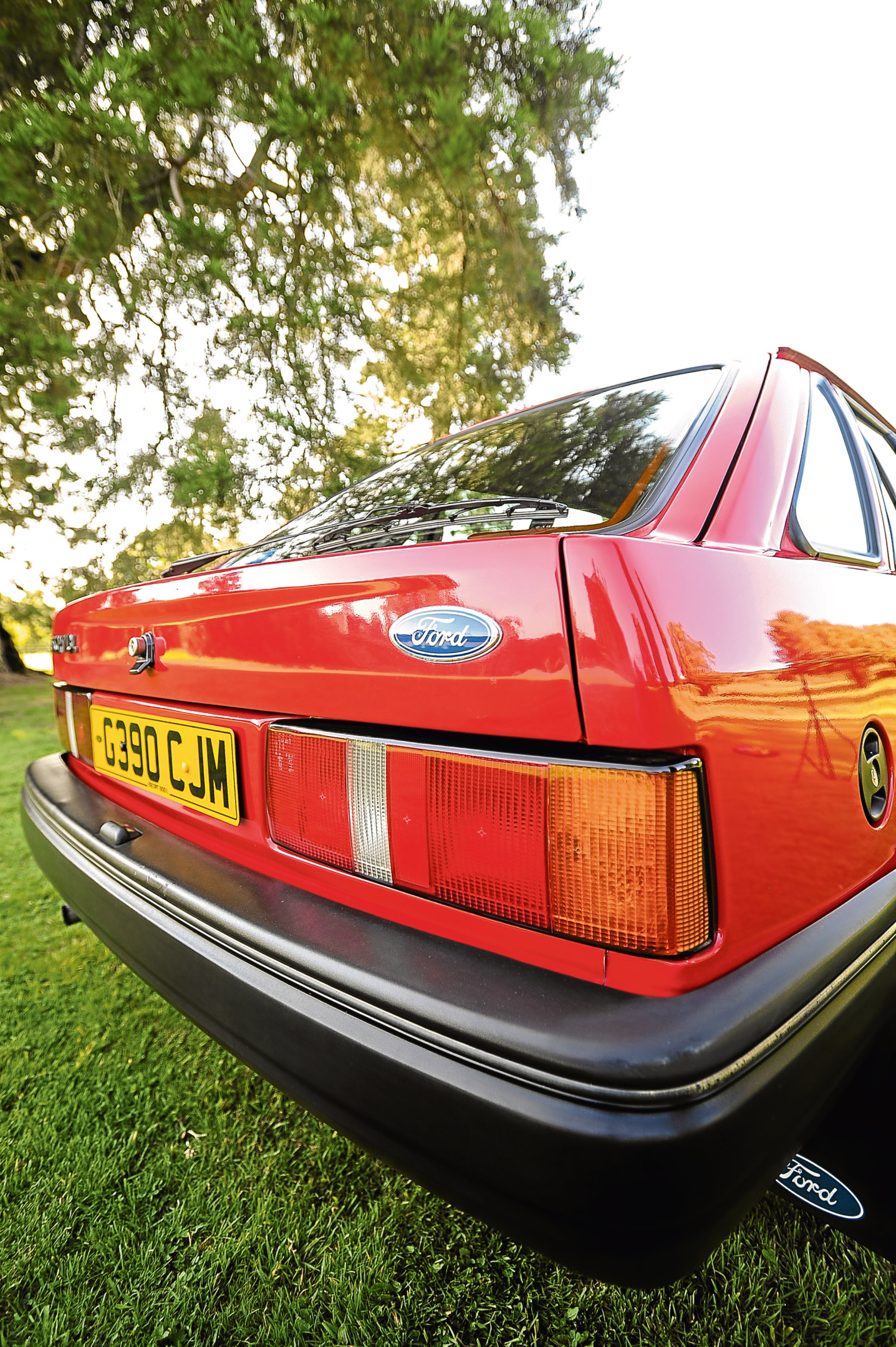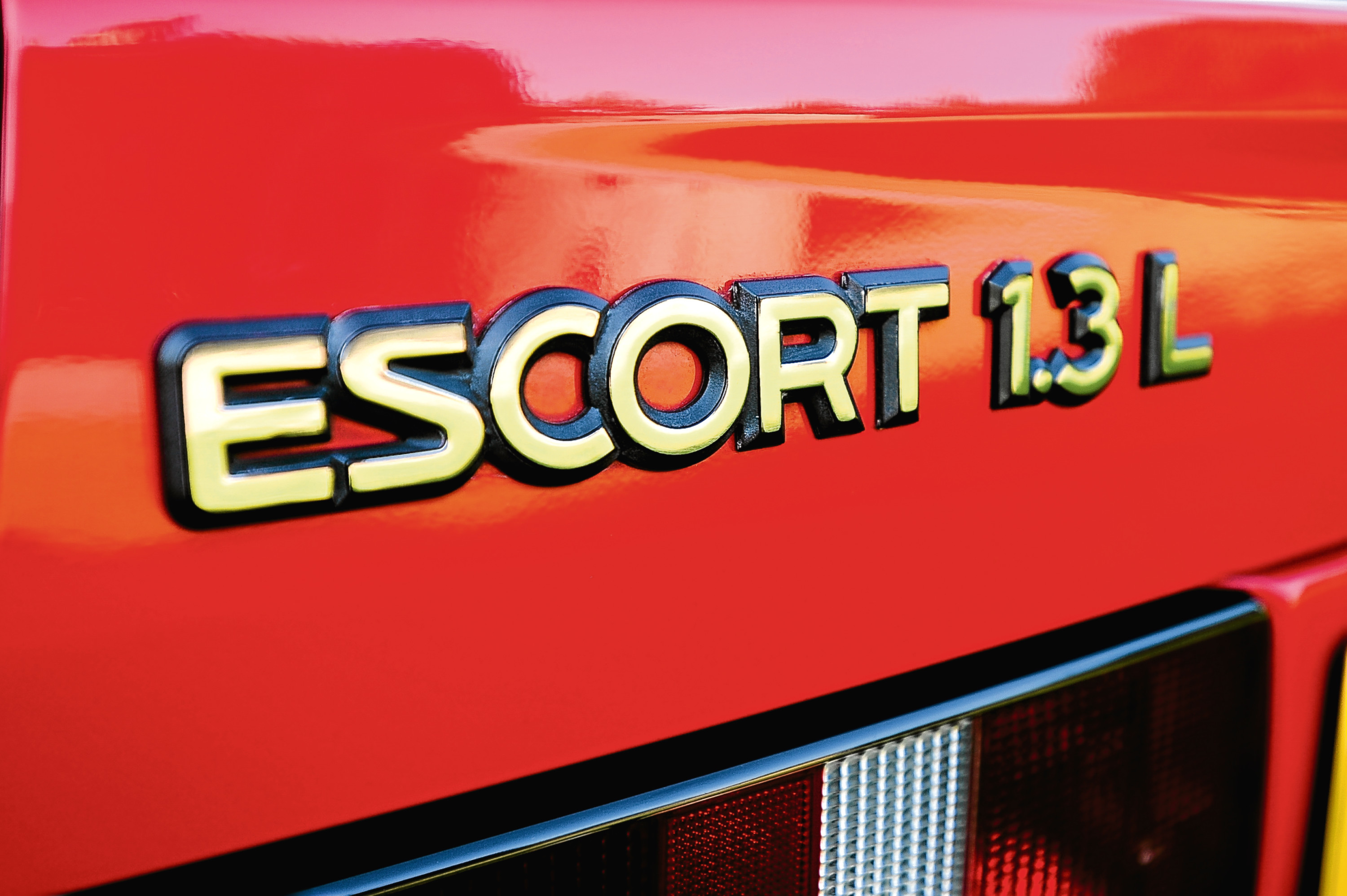 Perhaps even more poignantly, Steven chose a Ford Escort after buying one when he first passed his test – when his granny was his very first passenger.
Steven, 36, is not alone in his passion for classic cars and indulges in friendly rivalry with his wife, Fiona, who has a Mk2 Fiesta.
The pair compete against each other at classic car shows, but Steven came to buy his Ford Escort quite by chance.
A family affair: Steven's story
I was always close with my granny and would help her out with the housework, she knew about my passion for cars.
I think I partly like them so much because I've grown up with cars, I was always around them as a kid and we'd have family days out at Knockhill.
After my granny died, we were going through her things and she'd left some money behind with the instructions that I buy a decent car.
My very first car was a Ford Escort that cost me £150, and granny proudly sat in the passenger seat.
I knew I had to get this right for her, and although the money was burning a hole in my pocket, it had to be spent on exactly the right car.
It was only a little something that she had left behind but it still had to be spent in the right way.
I think buying the Ford Escort was fate because I spied it at a car show.
I asked the guy if he was selling it before going to think things over during dinner.
We had a whip round and managed to come up with £200, so I went back to the guy and offered this as a deposit with the understanding that we pick the car up in a few days.
It was a massive gamble as he could have disappeared with the money but right enough, I had the car within the week.
It doesn't have central locking or power steering, I much prefer it to modern cars and there is no way I'd ever sell it.
I've also made a point of not making any changes, it's a complete original and that's something I'm really proud of.
It's wonderful to drive but it's not just about the mechanics, it's about remembering my granny as well.
Classic cars don't just attract the older generation anymore and me and Fiona are always winding each other up.
We have a bit of banter when one of us wins at a car show and the other one comes home empty handed but that's all part of the fun.
The history to my Ford Escort is pretty interesting as well.
There are only 33,000 miles on the clock which is pretty impressive for a car more than 20 years old.
You could say it is barely broken in, from what I understand it was used by The Salvation Army down in London and was driven about by the Sergeant Major.
I've been very set on keeping everything the same but I've also spent hours polishing it using good old elbow grease. It went through a period of not getting used so the texture was actually really rough.
I cleaned it up by hand and now I love everything about it.
The way it sounds, the way it smells, and I think it makes people really happy.
People always give me a thumbs up if they see me out and about driving it which is lovely, and people come up to me with a big smile on their face saying their grandad used to have a Ford Escort.
This car evokes the nostalgic in people and certainly within me.
I'm part of a group called Angus Classic Enthusiasts which is great fun, I love being involved and we do road trips together.
The Escort has given me a lot of happiness and it could never be replaced.
That being said, if we get some more pennies together I wouldn't mind starting my very own classic car collection!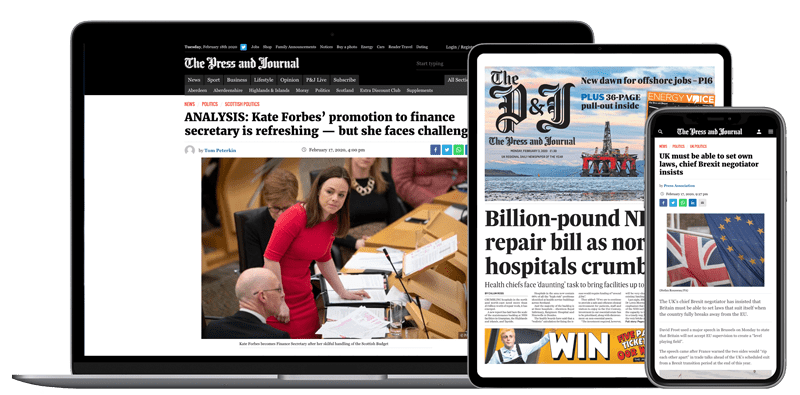 Help support quality local journalism … become a digital subscriber to The Press and Journal
For as little as £5.99 a month you can access all of our content, including Premium articles.
Subscribe