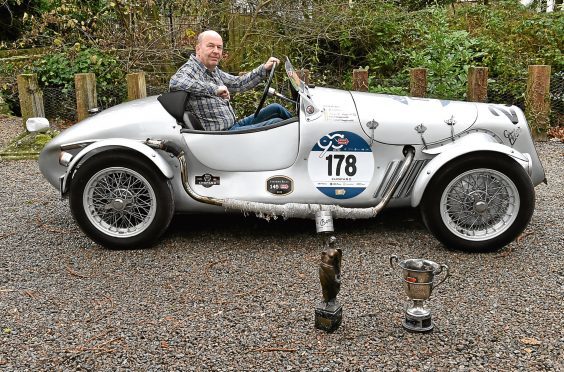 Syd Fraser may be retired but he still has plenty to keep him busy, including an unpredictable 1,000-mile trip across Italy in a car which is 70 years old.
The electrical engineer has been passionate about cars since he was a little boy and has owned an impressive fleet of performance cars over the years.
But it is the Fiat Giannini 750 Sport, or the "Noddy" car as the family like to call it, which truly has his heart.
It is believed only three such vehicles were ever made and Syd moved quickly when the vehicle was advertised for sale online.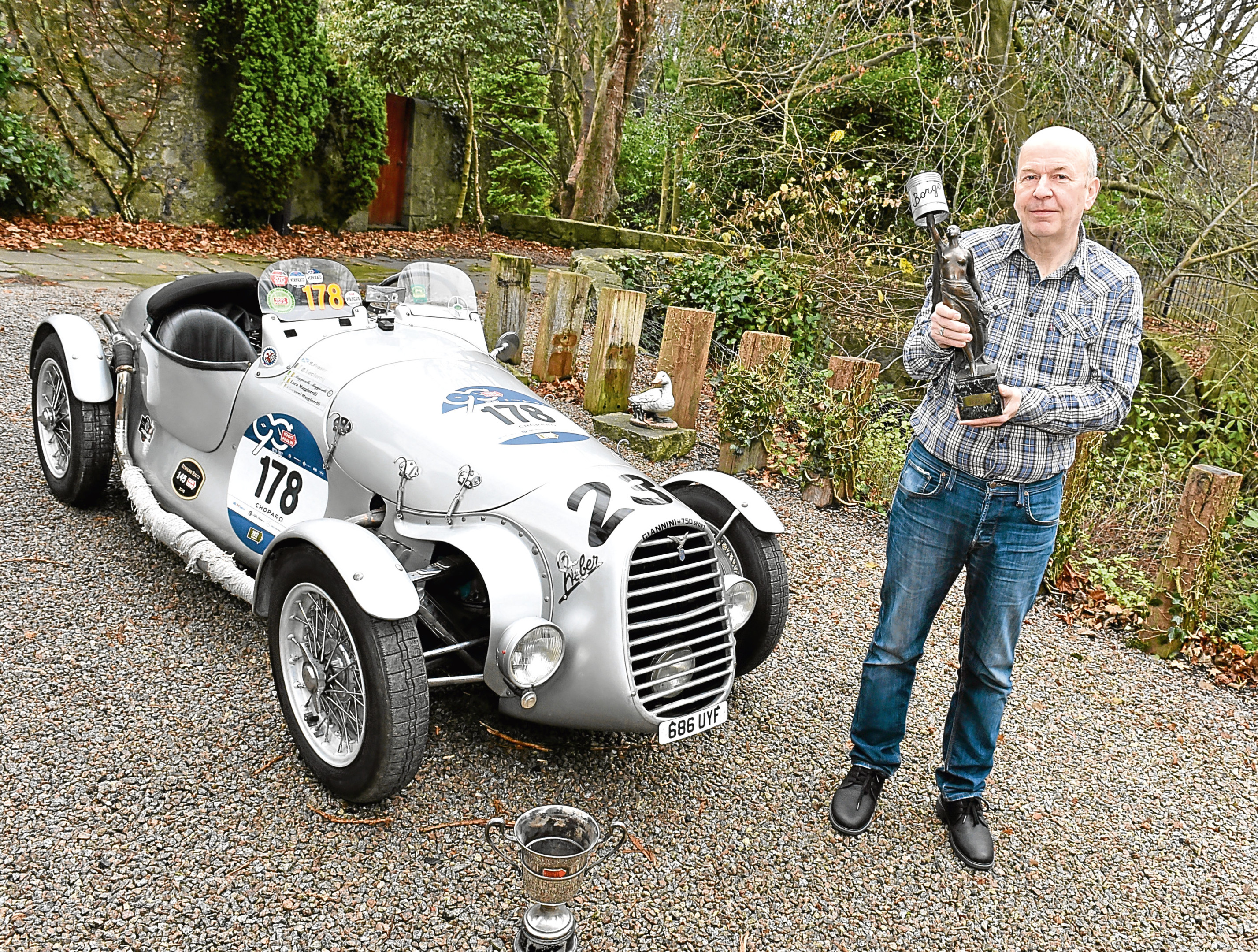 The Giannini was owned by the same family for more than 50 years before Syd bought it and he has now returned the car to its former glory days by competing in the historic Mille Miglia race.
Syd has plans to restore the original engine before the car races again in 2019, but in the meantime it is set to be one of the exhibits at Grampian Transport Museum (GTM) in Alford where Syd is trustee.
The humble little car only has a 600cc motor and is perhaps more effective than any hardcore diet, thanks to the tight-fitting driving seat where only lithe frames can fit behind the wheel.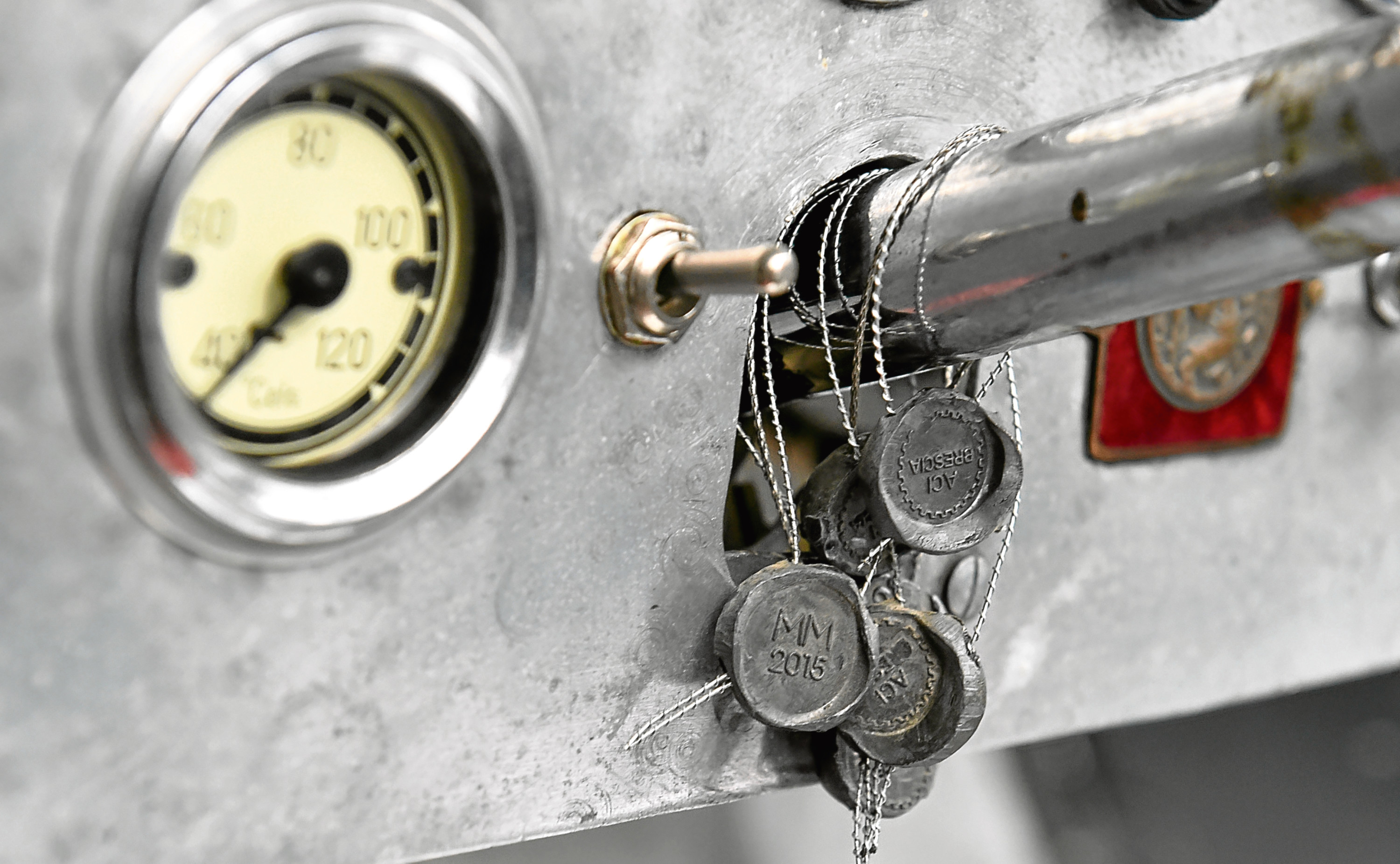 Having returned to Italy with the Giannini on three occasions, Syd doubts he will ever part with his pride and joy.
"I'm very good at acquiring cars but not so good at selling them," he said.
"I've lost count of the number of cars I've had over the years and the Giannini is particularly special.
"I think there's a bond which comes with what we've experienced together; it's like a good pair of well-worn shoes."
The Giannini was manufactured in 1948 and purchased by Magiorello Maggiorelli.
It was retained by the Maggiorelli family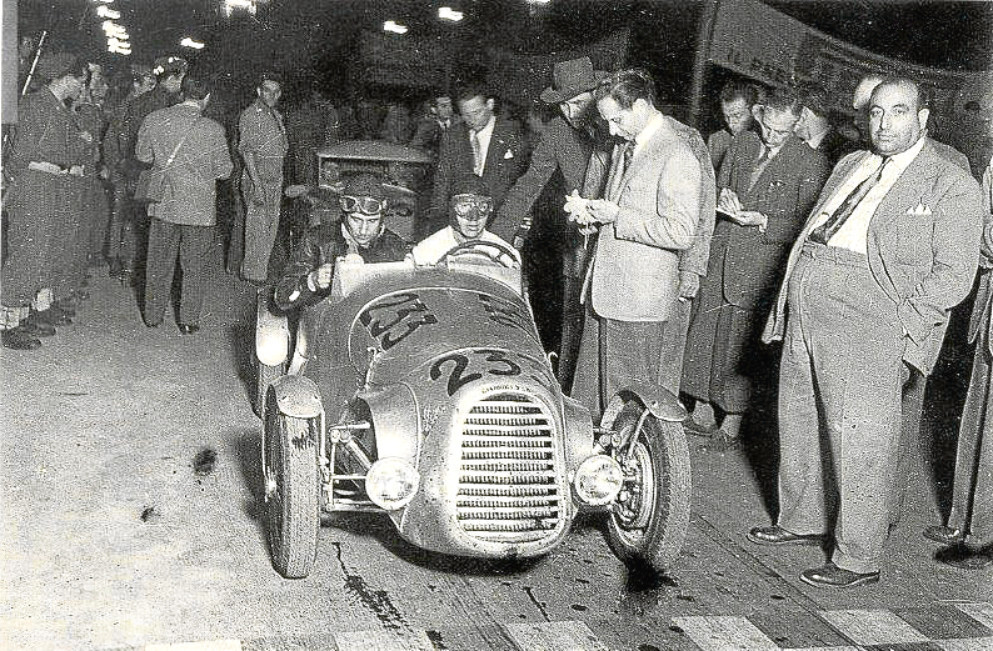 until 2012, having competed in a number of races in Italy.
The Mille Miglia was of course the most notable and entrants covered 1,000 miles on roads not normally open to vehicles.
In 1949, the Giannini came first in its class with an average speed in excess of 58mph.
Syd has inherited the Borgo Trophy which was awarded for the achievement and it now sits, a long way from home, in Aberdeen.
The performance by the Maggiorelli brothers was even recognised in a telegram from the Fiat factory in Torino and Syd is working towards recapturing this success.
"It's coming up to the 70th anniversary of that particular race," said Syd.
"The original engine has been removed so as to preserve it but the plan is to get it back in the car and ready to compete for 2019, 70 years on from that big win.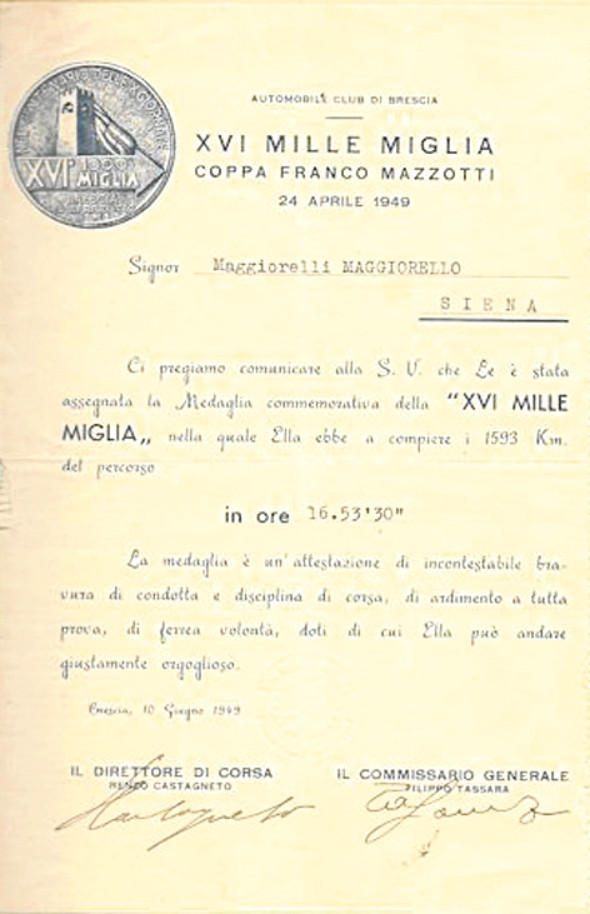 "It's not considered such a race anymore in that we obviously can't race on public roads.
"But there is what's known as regularity – the Italians have this devilish thing for precision timing to the point that they can time a set distance to the 100th of a second. The Giannini doesn't have a speedometer so it can be quite tricky and then, this is an exceptionally old car.
"Nearly 100 cars drop out before the race has even finished due to age-related problems."
Syd usually stores the Gianini at a garage in Belgium who deliver it to Italy each race season and a team of mechanics are always on hand with spare parts for the race itself.
The Mille Miglia is held the weekend before the Monaco Grand Prix in May and the time of year presents a host of problems.
"If you think it rains in Aberdeen you should try Italy," said Syd.
"Sometimes the race has to be halted because drivers can't see due to the rain, it can get very intense.
"I have been drawing cars since I was a little boy and I've had to wait all the time to be in a position to indulge that passion.
"The thing I love about Giannini is that it offers you the chance to relive history.
"By the end of the race I've got sores on my hands but it is a wonderful thing to take part in.
"The Italians still treat the occasion like a race so on every stretch they stand there cheering and hand you local delicacies."
When Syd isn't preparing for Italy he can be found at GTM and is passionate about the education which the museum delivers to youngsters.
He first became involved by giving passenger rides in his Lamborghini for events and now helps run the Young Engineer's Club.
"There's a fantastic group of people at GTM and I hope other people will be able to enjoy the Giannini," he said.
"This is a car which is an experience, to say the least."