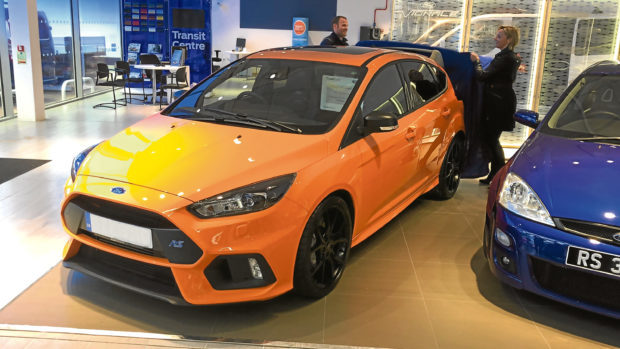 The motor industry has always been predominately male, from chief executives of car brands, to mechanics in MoT stations. It's just the way of the world.
It is the same when it comes to racing. I was 12 years old when I started competing in karts and was one of a handful of girls battling against hundreds of male contemporaries. I never felt like the odd one out – ever – because, as soon as I put my helmet on, I was just another racer vying for the same piece of tarmac as the next girl or boy. And when my career as a motoring journalist started, I adapted my racing skill to become a road tester for Auto Express and What Car? magazines, again with most of my colleagues being men.
In the last couple of weeks, I have been fortunate to be one third of the UK's first all-female car review team, under the mighty motoring umbrella of Auto Trader. We are three motoring journalists with a variety of experience under our belts, and we bring a specialism to each week's triple-car test – I have the racing background, Erin Baker is the mum/practical one, and Rachael Hogg is the millennial looking at the technology side of cars.
Called "The REV Test" (Rachael, Erin, Vicki = REV), we produce a five-minute film every week on Auto Trader's YouTube channel and cover all machines, from electric cars to sports cars. And we hope very soon that instead of being newsworthy because we are three women, this sort of thing becomes the norm. After all, the number of women car owners is growing faster than men, and the majority of cars are bought on the say so of women.
More are needed across every sector of the industry, especially in car dealerships which, after all, are the coalfaces of the buying process.
On Saturday, I met one of the most motivated and skilful people I've ever come across in a dealership – male or female. James Rowe has been with Ford for 15 years and has rejected promotion many times to remain in close contact with customers in the Surrey branch in the South West area outside London. In fact, he is clearly so treasured by the company that he is the poster boy of the literature that is given to every customer of a new Ford.
Which is how I met him as I have become one of 50 very lucky owners of the last-in-the-line Focus RS beasts, called "Heritage", and James was responsible for my handover. He has three qualities that stand out in any industry – passion, knowledge and professionalism. I must learn those myself.