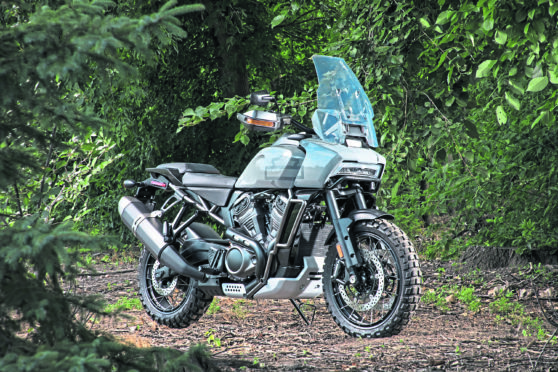 Legendary bike-maker Harley-Davidson has revealed plans to launch an electric motorcycle next year along with a host of radical new models.
The company says it will introduce an adventure bike, sports naked models and a range of urban mobility e-bikes.
In what Motorcycle News has described as "the biggest shake-up in recent memory" for the brand, Harley-Davidson's new range will change the face of the manufacturer.
The first electric bike, dubbed the "Livewire concept", will arrive next year and will be a performance-focused electric bike that is likely to come with a premium price-tag.
Harley has not revealed range or power figures yet.
Following soon after the Livewire model will be two middleweight electric bikes – smaller, lighter and lower powered commuter-style machines that will arrive during 2021 and 2022. No prices have been revealed for these either.
Michelle Kumbier, chief operating officer at Harley-Davidson, said: "We're going big into electric with a family of products.
"They're going to be easy to ride, 'twist and go' and be less intimidating for new customers."
The electric bike announcement comes amid news Harley-Davidson will launch a further 16-strong range of new bikes that will move the brand even further away from its core Hell's Angel look, opening it up to even more buyers.
One of those new bikes is the Pan America – an adventure-style touring bike set to rival BMW's popular GS. It will come with a new 1250cc V-twin engine, traction control and ride-by-wire technology. No prices have been revealed but it will be in dealers by 2020.