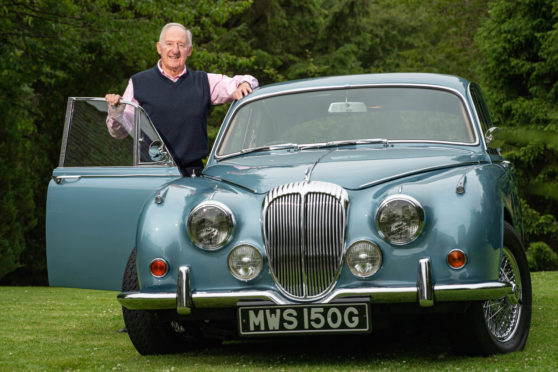 Back in the 1970s, anybody who was anybody in the Granite City was hanging out at the Treetops Hotel.
Whether it was for dancing, dinner or drinking, the hotel was THE fashionable place to be seen and attracted patrons of all ages.
For Roy Grant, part of the appeal was the large car park situated right in front of the hotel's main entrance.
Confused? I was too.
"The place to go during that period was absolutely the Treetops," said Roy, now 77.
"Everyone used to gather there and all the men would take pride in parking their fancy cars in front of the hotel so you had to walk past them all to get to the entrance.
"I was there with my girlfriend all the time and a chap used to park his gold Jaguar E-Type right at the door.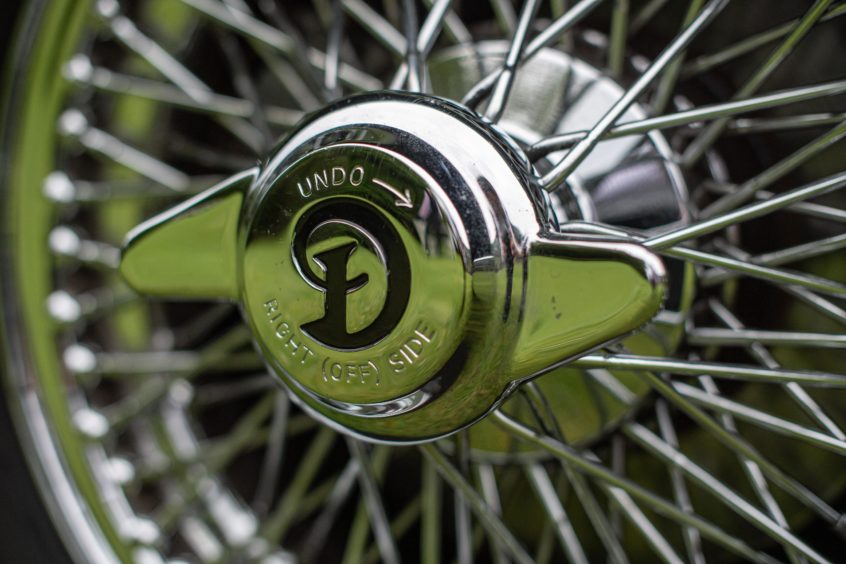 "I used to admire it every time we went, and the worst part was that the number plate even had my initials on it, like it was taunting me.
"I always said, 'someday I'll own that car!'"
And own it he did.
As a young man Roy started his own law practice, and after a year of scrimping and saving he finally had enough money to buy the golden E-Type.
"Then all I had to do was persuade the guy to sell it to me," he chuckled.
"I pestered him every time I saw him and eventually he let me have it. It was a great day."
It was the first Jaguar Roy had ever owned, though not the first one he had lusted after.
It all started when Roy was a schoolboy, trundling back and forth each day to his primary in the village of Longside near Peterhead.
"I had to walk to and from school every day and on my route there was a garage which I used to stop at to admire the cars," he said.
"It got to the stage where the guys who worked there knew me and I'd be in there every afternoon.
"My mum would have to come and fetch me home for dinner else I would have been there all night."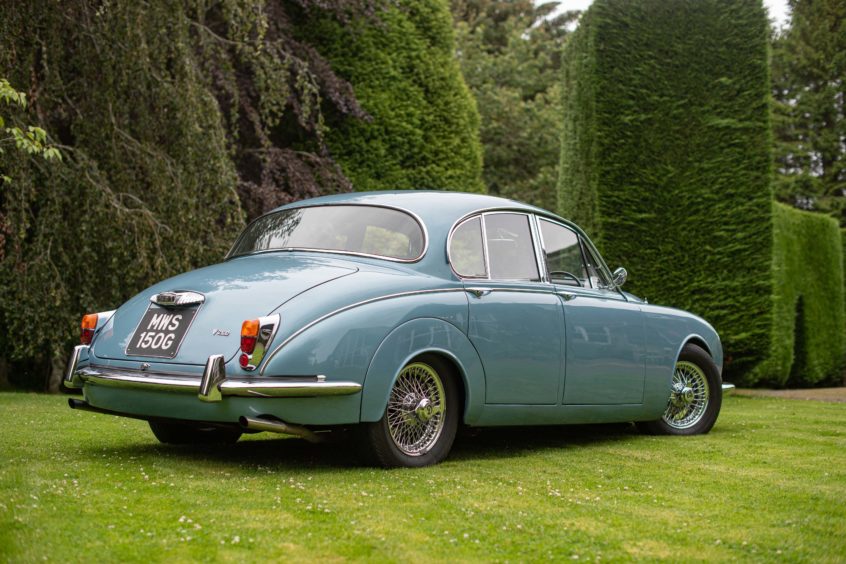 So it was a sad day when a change in circumstances meant that Roy was forced to sell his beloved gold Jaguar, though it made him all the more determined to own another.
His next buy was a bottle green V12 E-Type which he has still got today, some 40 years later.
But there has been a more recent addition to his driveway, in the form of a 1968 Daimler V8 250.
"I've had it for six years now after I bought it from a chap down in Perthshire," Roy said.
"He'd owned it for 10 years or so and had it utterly restored in that time.
"It was a beautiful machine but hadn't been used much as I believe the gent lived abroad.
"Daimler built about 17,000 examples but there are only about 600 of this model left today.
"It's brilliant to drive and I use it all summer – and even winter when I can.
"These old cars have got to be used you see, that's when they're at their best.
"If it's not been out for a while it will feel a bit stiff, but after 30 minutes or so on the road it becomes very supple and great to be at the wheel of.
"I hate the idea of keeping cars like this as museum pieces.
"Some people talk a lot about the value of the car or them being an 'investment piece', but none of that bothers me.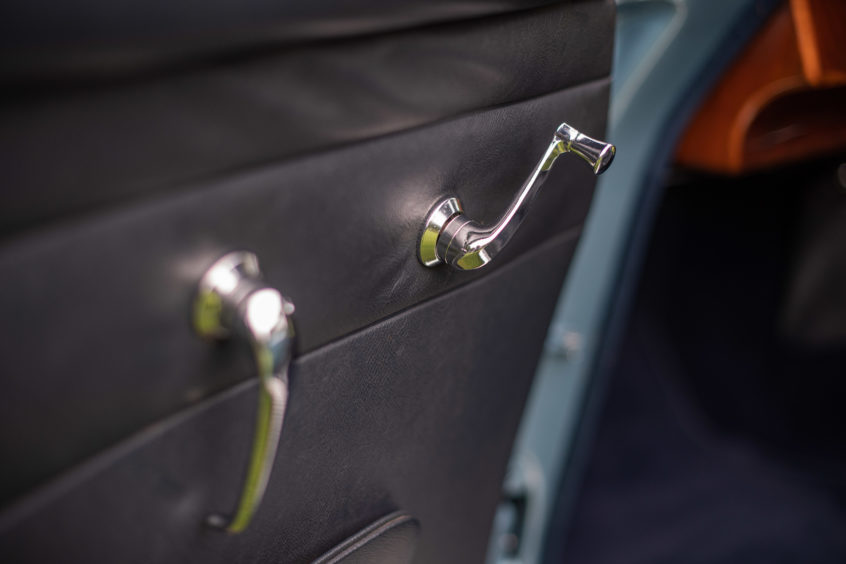 "For me it's all about the car itself, and often they are cars I coveted as a child."
It may not be behind glass in a museum, but this Daimler certainly deserves to be after it took home the Best in Show prize at last year's Grampian Region Jaguar and Daimler Gathering at Drum Castle.
The annual event sees upwards of 100 big cats descend on the National Trust property on the last Sunday of July, with this year's gathering taking place on the 28th of this month.
"It's a super rally with a huge cross section of Jags from all ages," said Roy.
"There are some really unique individual cars as well as some beautifully restored models.
"My Daimler won the car of the year prize last year, and personally I think it was the colour which swung it; the chrome and ice blue really stood out in the sun.
"A friend of mine brought along an old XK120 which once belonged to Liz Taylor and Richard Burton.
"It has all been beautifully restored except for the front passenger seat, because that was where Liz sat!
"So there are some cars with great history and owners with interesting stories."
Roy himself has an interesting story to tell too, after the fabled gold Jag recently reared its head once more.
"I tried to buy back the gold E-Type years ago with no success," he said, "and I didn't know where it had gone.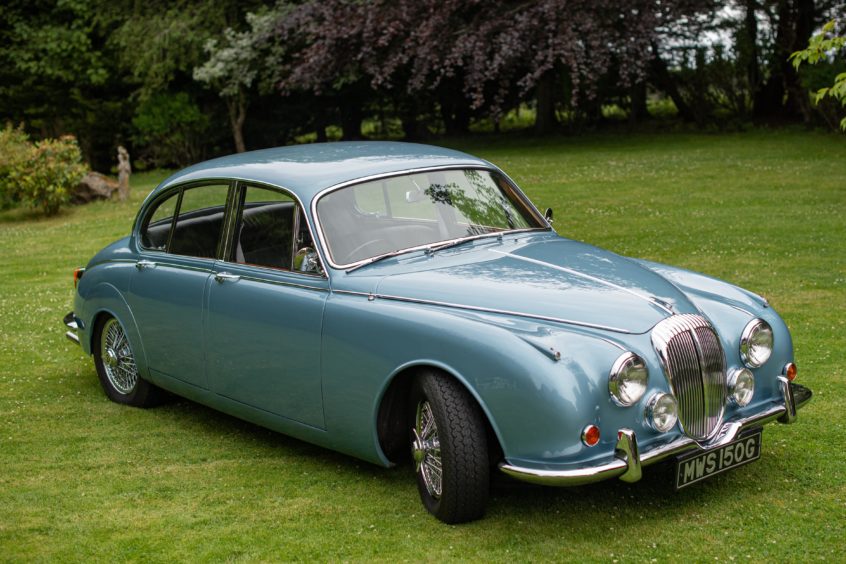 "But a few weeks ago my son was down a side lane in Drumoak trying to get on to the old railway line when he spotted a guy in a garage rebuilding an old Jaguar – a gold one.
"He took a chance and wandered in to speak to the guy.
"It turned out to be my old car and the chap invited me down to have a look.
"It might not be mine anymore but it was very satisfying to see it one more time."
The annual Jaguar Enthusiasts Club Grampian Region classic car show is taking place on July 28 from noon at Drum Castle near Banchory.
All welcome, including rare gold Jaguars.
See www.grampianjec.co.uk for more details.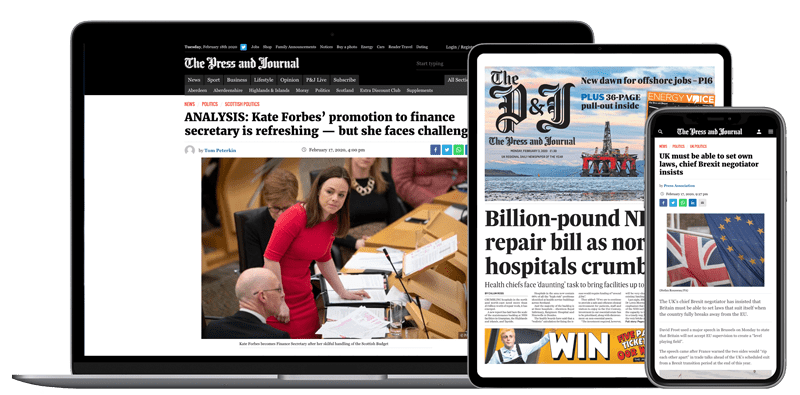 Help support quality local journalism … become a digital subscriber to The Press and Journal
For as little as £5.99 a month you can access all of our content, including Premium articles.
Subscribe