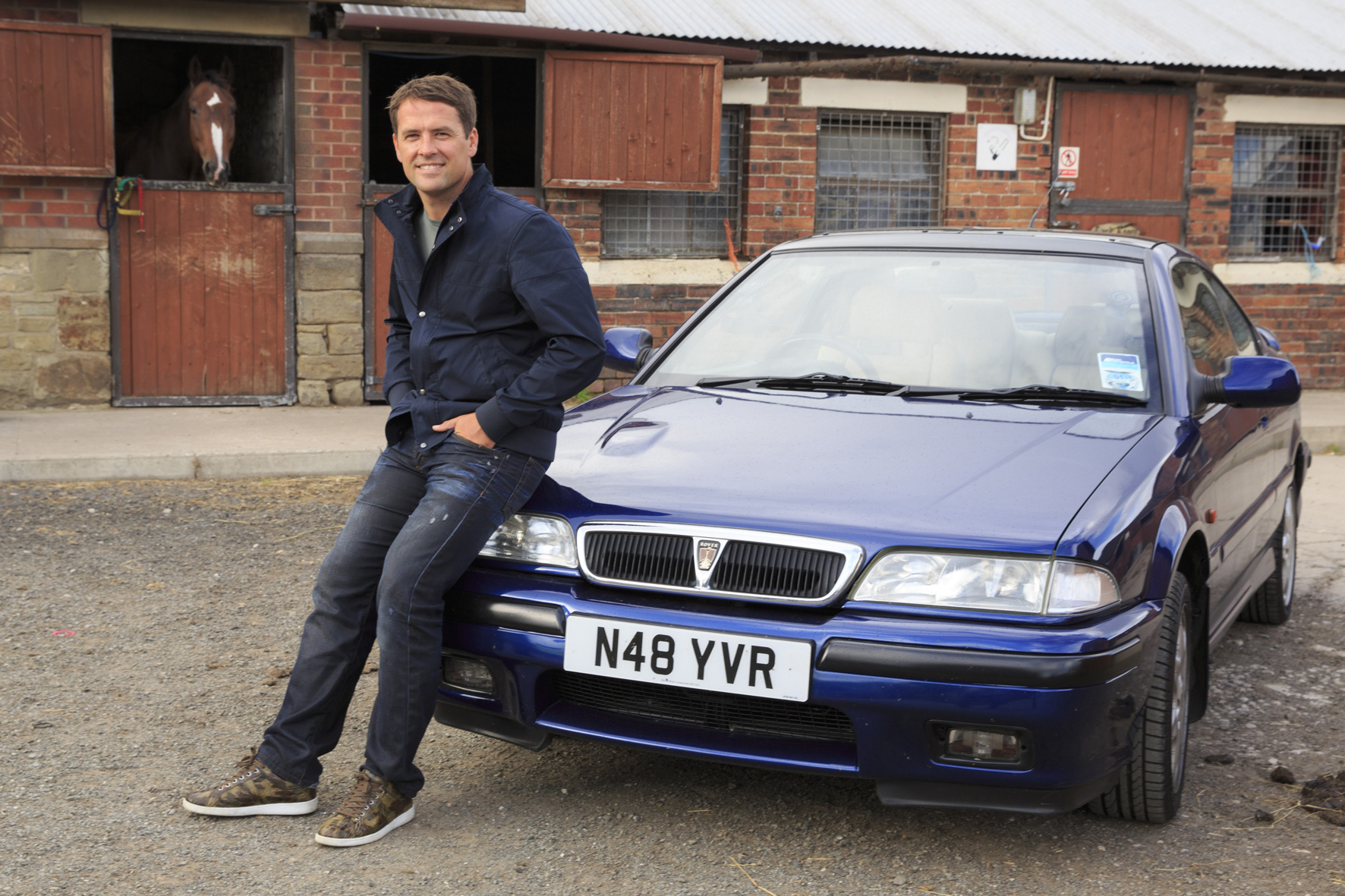 Michael Owen played as a striker for some of the most famous football clubs in the world, including Liverpool, Real Madrid and Manchester United. He has a huge passion for horse racing and regularly rides for leisure, but more recently he has been recruited by Shell as part of its #excitingdrives campaign, which aims to get people back out and enjoying driving again.
What do you drive?
At the moment I drive a Mercedes C63 AMG.
Very nice. What was your first car?
Ahh, my first car was a Rover Coupe, and in fact I was put back in one to do a video with Jake (Humphrey, BT Sport presenter and Shell #excitingdrives ambassador), so it was quite fun getting back into a manual car for the first time in a while, taking him for one of the better drives he's been on so far in this campaign, I'd like to think.
Where was the first place you went after you passed your test?
As soon as I passed my driving test when I'd just turned 18, I drove straight to the garage, jumped in it [the Rover] and drove it straight home. That was that, but I've never been that good with directions and one of the first times I drove it I took my [now] wife up to Haydock. We were watching a horse of mine, I think, and on the way home our junction should only have been 10 minutes up the motorway. After 15 or 20 minutes I thought 'I'm sure the turn-off is soon… we'll keep going' and kept driving a bit longer. Just after that I saw a sign saying I was only two minutes from Alton Towers – I'd literally gone about 60 miles past my turn-off.
What are the best and worst cars you've owned?
I think the best car, one that I really enjoyed, was an Aston Martin Vanquish. That was really nice but the problem was that it was really unreliable. It was the battery – if I didn't drive it for four or five days it would be flat and I'd have to call someone out. It was a nightmare. I had a Ferrari 599 as well in my younger days; got that out of my system. I'm trying to think of the worst … probably the Rover, actually, but when I had it, it was the best. It was brand-new, it was the car of my dreams at that time, but looking back I've been very fortunate in that I've never had to drive any sheds.
What's your dream drive?
The problem with driving nowadays is that I've got young children myself and after five minutes in the car, you know what it's like: "how long have we got left, daddy?" I do like driving, though, and there are some lovely places around my neck of the woods if you go up the Welsh coast. There's a place called Abersoch and if you get the weather up there it's lovely. So I'd probably go up there in a McLaren, or something like that.
Who's your ideal passenger?
If we could hear each other over the engine, I'd like to be in the car with my horse trainer. I'd just pepper him [with questions]; I'm really interested in his world. Every time I'm with him he thinks I grill him, so he'd probably be the ideal one.
What drives you mad on the road?
Where do you want to start? Outside lane drivers. Middle lane drivers. I hate people stopping at roundabouts when it's plainly obvious that there's nothing coming. If they just took a second to look.
Ever done any off-roading?
I've done some track driving before and, solely because I could get a better insurance deal, I did an advanced driving course. That halved my insurance bill, but no, never any proper off-roading.
What's the best music to drive to?
I haven't heard anything except One Direction [for a long time], with having young girls in the back.
Have you got any exciting drives coming up?
I have, actually. I'm going to the Welsh coast this weekend for the first time in about six months, down to Abersoch.
The only problem is that I'm driving the kids, so I'm going to time it so they fall asleep during the journey.
I'm looking forward to that; it's a lovely drive alongside the water, and we'll spend the weekend up there.