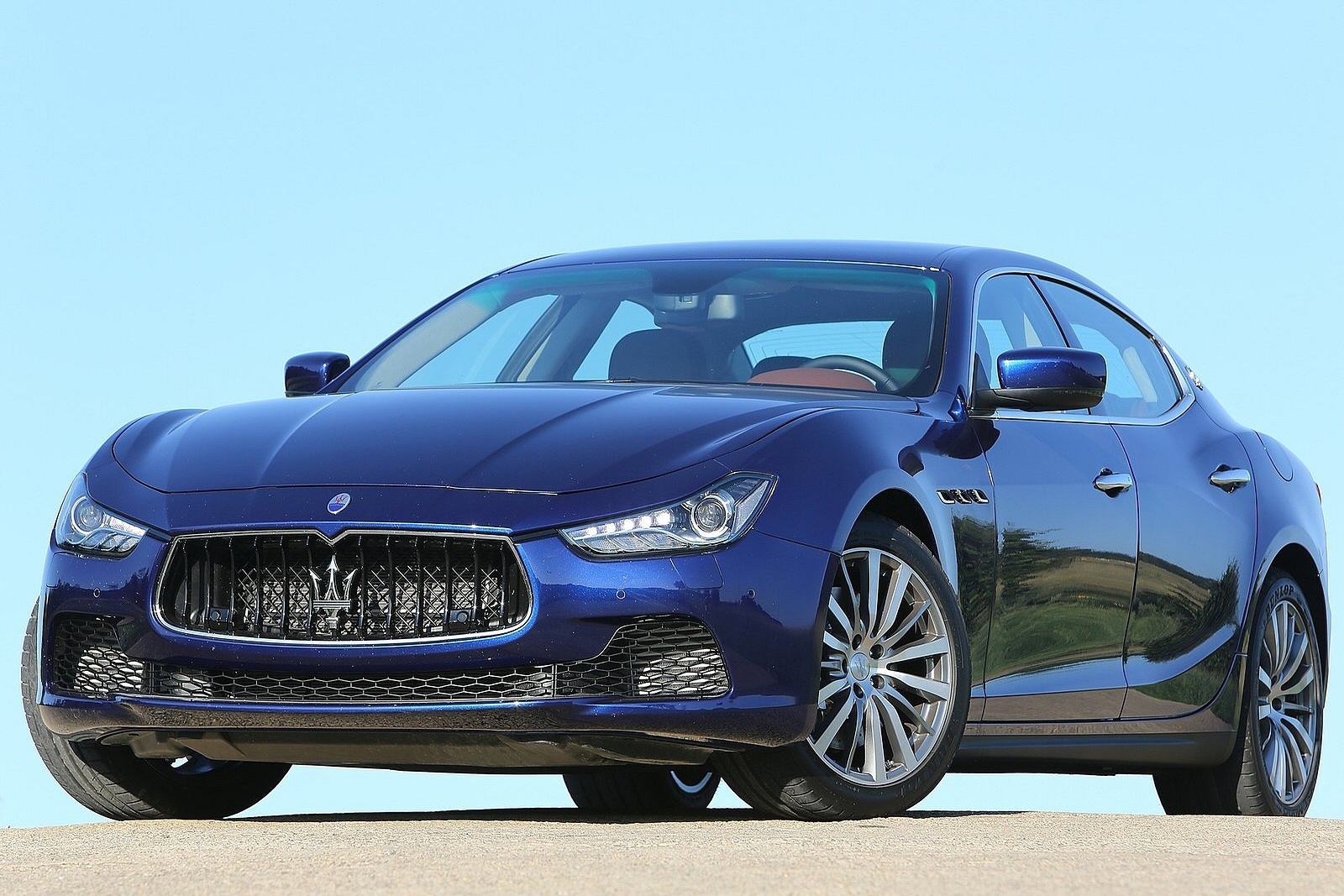 Oh come on, that can't be right…a Maserati, the legendary Italian supercar, with a diesel engine? And a cheap Maserati to boot?
No, your eyes are not deceiving you; welcome to the all new
Ghibli, the entry level Maserati that will set you back a basic
£48,000.
You may scoff – and there are one or two minor niggles with
this baby – but, ostensibly, this is a tremendous motor car
for a ridiculous amount of money (if you're looking to take a
small step into the supercar bracket).
The Ghibli comes out of that most glamorous of bodyshops,
the Modena factory, inarange of engine options as you
might expect; and there's even a four-wheel drive version
(although it has yet to land on UK soil).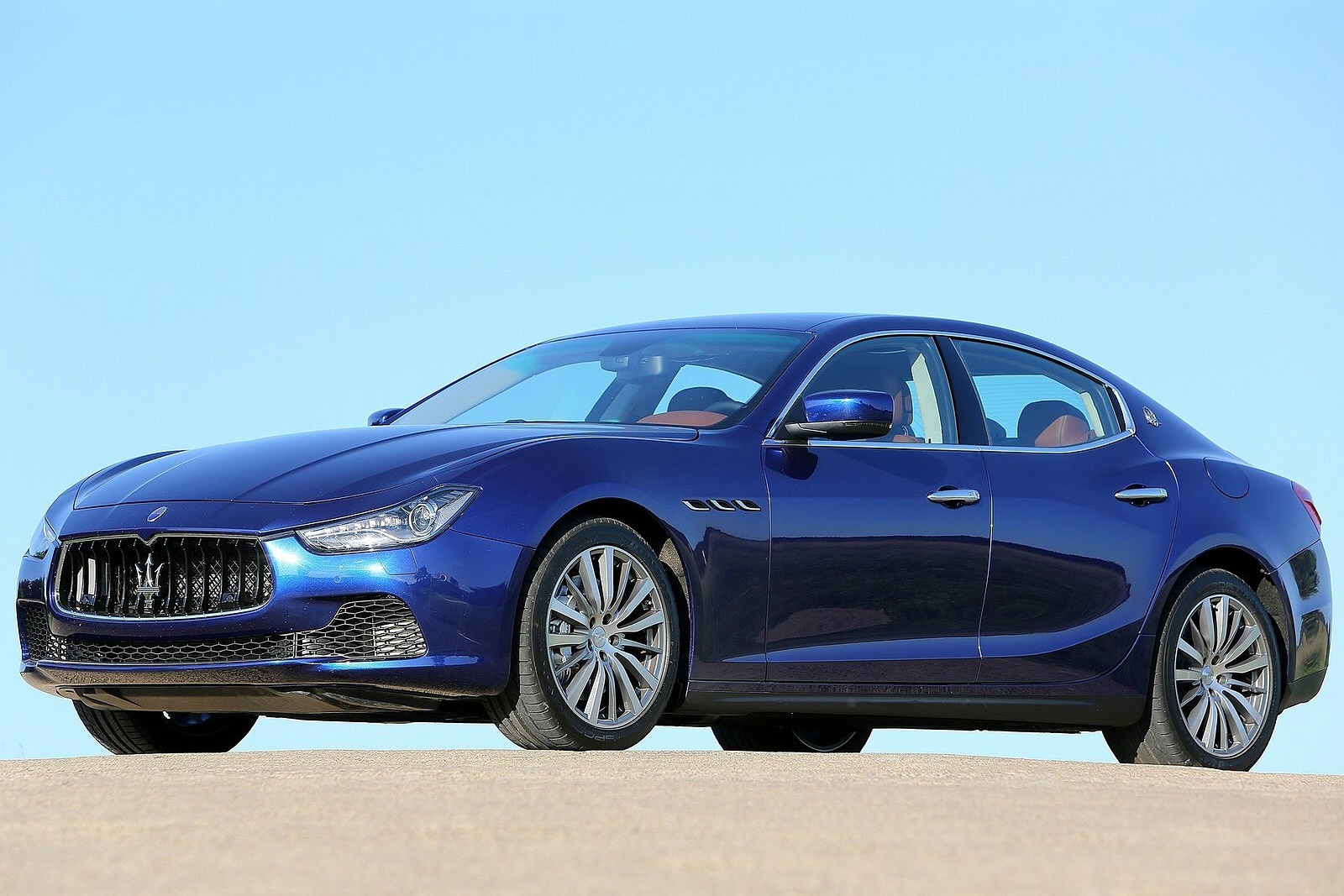 Yet for me the absolute surprise package and most compelling option is
the diesel. The V6 3-litre engine is not what you would call
quick off the blocks with a 0-60mph in a shade over six
seconds – many German beasties will have left you for dead
in that time – but it isn't a snail either and the beauty of
this is its elegance and amazing looks that constantly turn
heads.
That's because it shares a lot of the core architecture of the
Quattroporte, but is a lot lighter and a bucket-load cheaper.
It'safeline coupe that just growls as you see it rise up in
your rear-view mirror.
People believe that you're in a supercar, whether you really
are or not – and it is drop-dead gorgeous. Frankly, if you
want to be burning people off and leaving them for dead
you really shouldn't be showing off in this cracking motor
car.
It has more than enough mid-range torque to get you
past lorries when you need to on the A9 (although not if the
average speed cameras are switched on). And the absolute
beauty of this motor is that it is absolutely made for cruising
– it just gently glides along effortlessly.
Sure, it has a certain amount of Italian unpredictability – the gears can rev quite high in automatic mode when setting off for no apparent
reason, the self-adjusting full beam lights dally a little too long when a car comes your way and the automatic windscreen wipers seem to have a mind of their own – but that's what makes this motor car a really charismatic little beauty.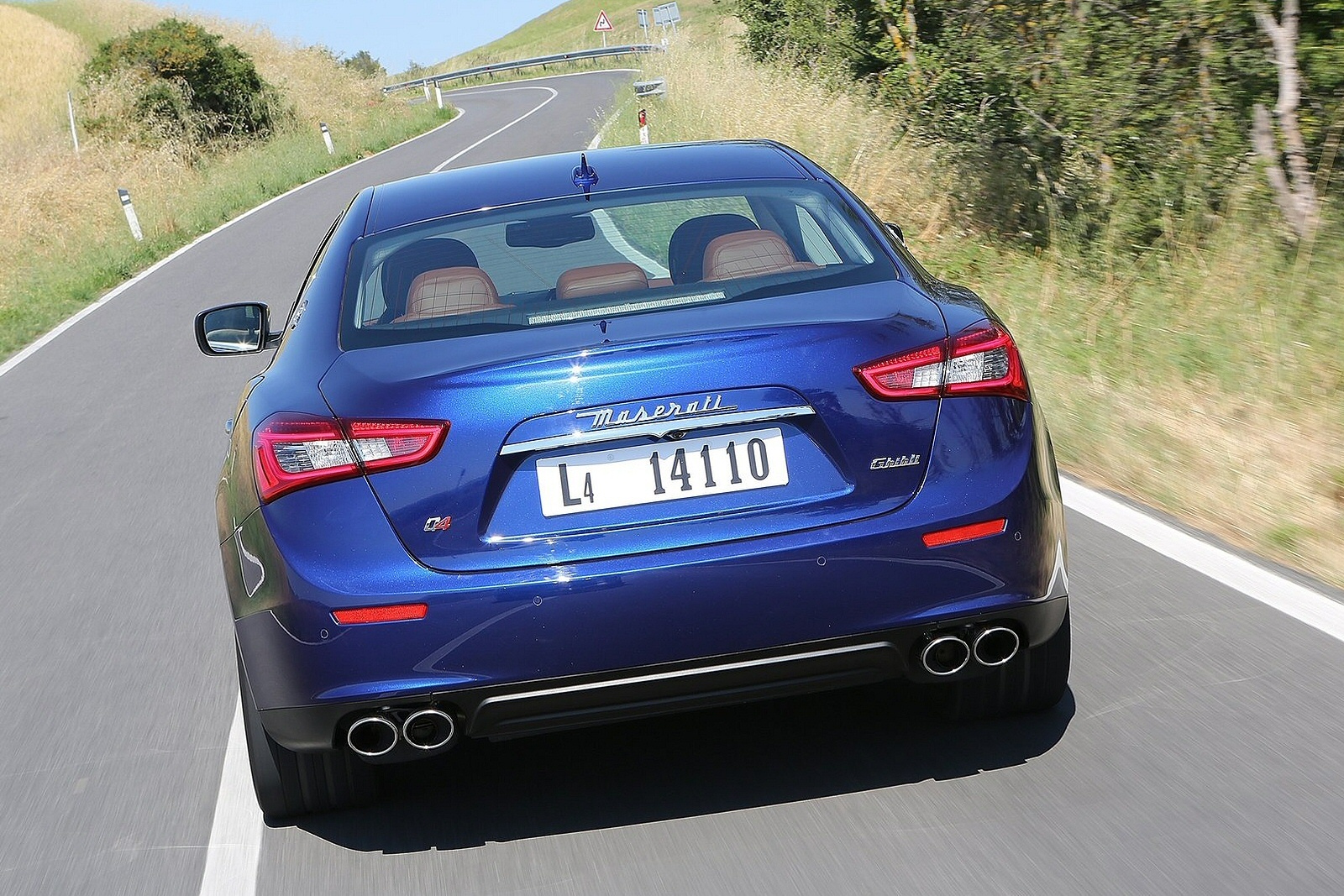 The brakes are crisp, the handling brusque but not boneshattering
and the mpg can be amazing if you nurse and love her. With the sport mode activated, which gives it a lovely little, manufactured subtle growl via the Maserati Active Sound System, it can still give you well over 31mpg – and with normal driving mode (which does sound a tad
anodyne) you can eke over 34mpg. Which other Italian sports car would give you that kind of response?
Combined fuel economy supposedly goes all the way up to and over 37mpg…but I never managed to get close to it because I was smiling so much as I tried to use all its capabilities. It gives you 275 bhp and yet pumps out just 158gms CO2/km, which means pretty cheap vehicle licence duty.
The interior is beautifully crafted, in the main, with a cabin
that's incredibly comfortable and a user interface – sat nav,
radio, etc – that is really intuitive and simple to follow.
Again, it offers the occasional Latin shrug, with it refusing
to connect to the music on my phone, but the foibles made
me smile rather than annoyed the hell out of me. There's lots
of headroom in the back for passengers and enough space
(550litres) in the boot to squeeze two sets of golf clubs in.
There are one or two rough edges too, my car's interior
light rattled a little too much and some of the switches
do look like they have been nicked from one of her sister
Fiats. Maserati say they've invested heavily to ensure the car
doesn't suffer from the reputations of old and it will stand
the test of time. And even if there are niggles, the flappypaddle
gearbox and really smart dash more than make up
for that.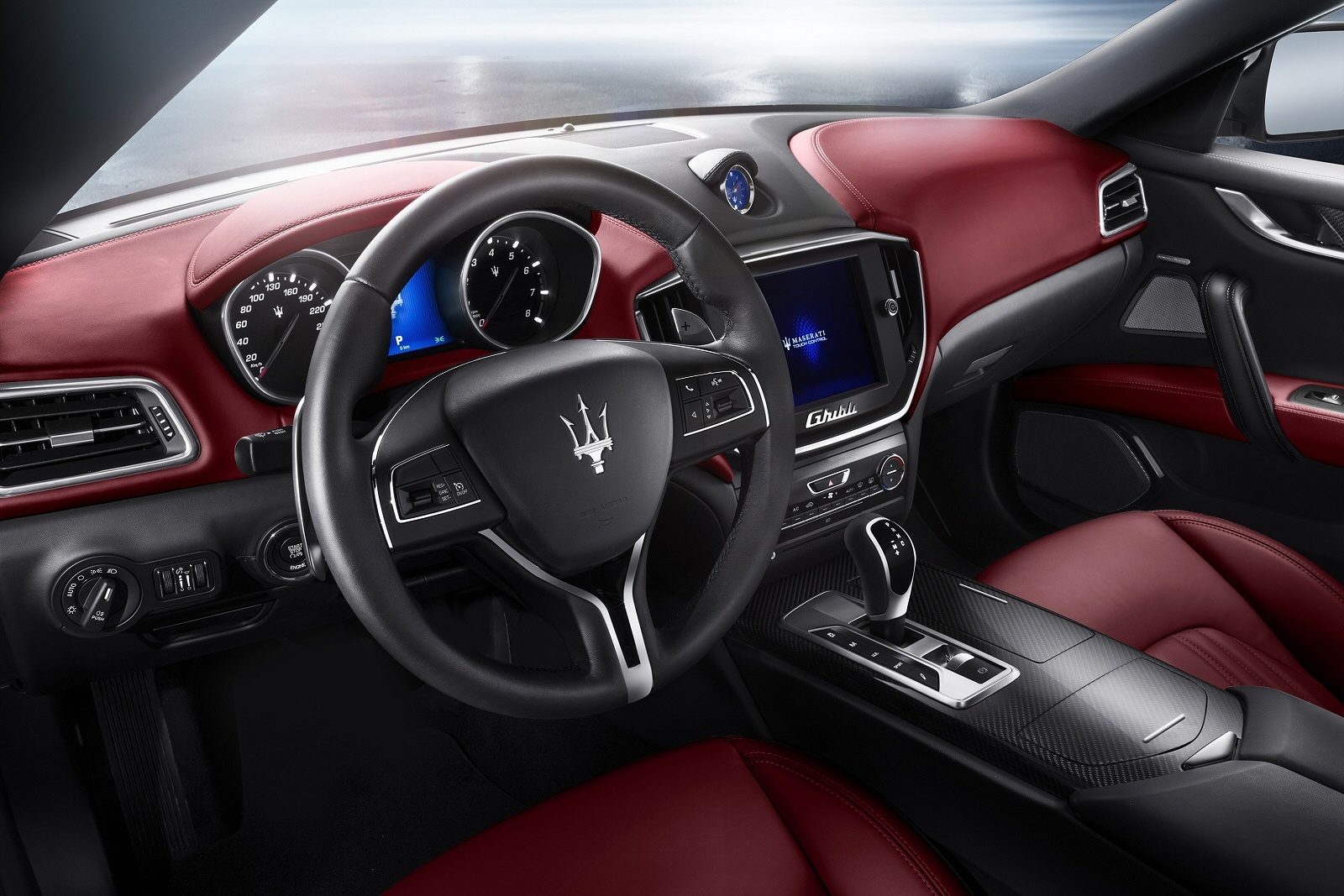 The gear changes out of the eight-speed ZF box when handled manually in sport mode are the most subtle and slick in any car I've ever driven. That's because it's been tried and tested in the Quattraporte.
This car is like Gina Lollobrigida; she oozes class and style but you know she won't be quite as much of a handful, or have as expensive tastes, as Sophia Loren. I absolutely adore this beauty.
What Maserati is trying to do here is drive the number of units they can sell each year. Harald Wester, the company's CEO, wants them to be selling 50,000 cars a year by next year – that'saheck of an ambition especially when you consider that they sold only 15,400 across the globe in 2013.
But the Ghibli is proving an incredibly attractive proposition for drivers and it was their best-selling model in the early months of this year – unsurprisingly, with the diesel just shading the petrol for the number of units shifted. And when you get behind the wheel and roll some miles in
one, you can see why; the smile doesn't drift very far at all.
The Maserati Ghibli diesel is one cheap super-car that truly doesn't disappoint.
Facts and figures:
Model: Maserati Ghibli diesel
Price from: £48,000
Engine: 275 bhp V6 3-litre diesel
Performance: 0 to 62mph in 6.3 seconds
Economy: 37mpg combined
CO2 Rating: 158g/m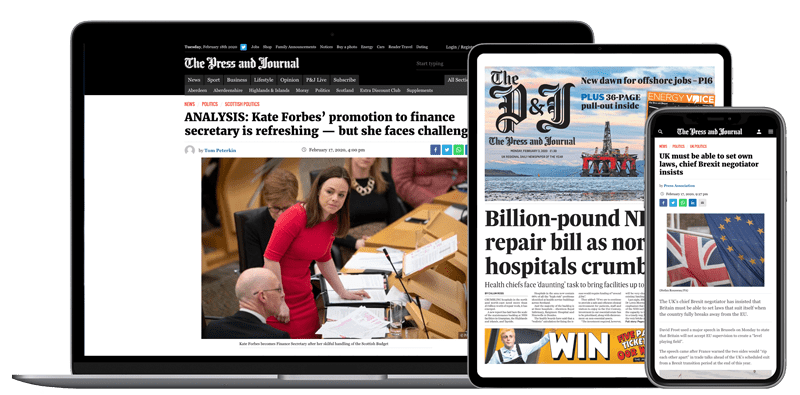 Help support quality local journalism … become a digital subscriber to The Press and Journal
For as little as £5.99 a month you can access all of our content, including Premium articles.
Subscribe