Sport plays an important part in our life at one stage or another.
It could be P.E. at school or involve one of Scotland's 13,000 sport clubs that offer everything from fencing to football and curling to canoeing.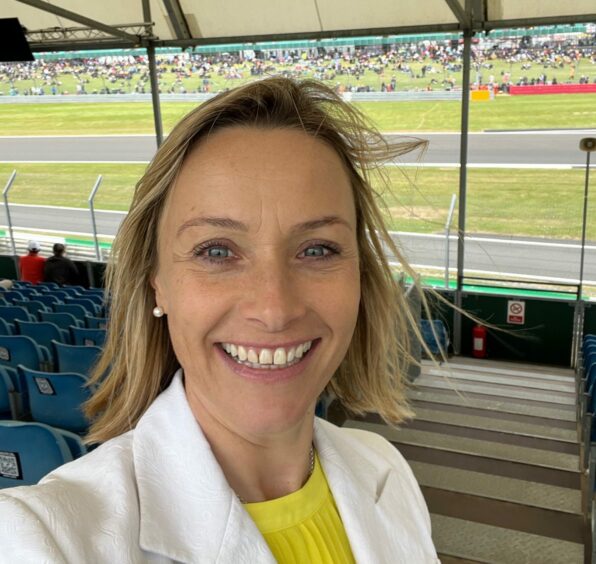 Each sport allows us to be as active or as inactive as our talent allows, and the latter will be my preference for the next 10 days while two global sports make the UK their home – tennis at Wimbledon, and Formula One at Silverstone.
Both will be on full display in my front room.
At this time of year, if you're a competitor with the slightest whiff of a British passport, the spotlight's on you.
As ever, Andy Murray is creating headlines but this time he's celebrating something rather special –10 years since he first became Wimbledon Champion.
Where did that decade go? Back on July 7 2013, Murray beat the power-house that is Novak Djokovic, and we all went wild.
It was such a massive victory that it's one of those "I remember exactly where I was" moments.
Murray may not be favourite for the title this time around, but his fastest serve was once clocked at 145mph – not fast enough to keep up with the 200mph+ machines at Silverstone, but it's a very fine try.
Twenty drivers will battle for F1 glory on Sunday and three of them are British – Lewis Hamilton, George Russell and Lando Norris.
A win on home soil is unlikely because of the seemingly-unstoppable force that is the Dutchman Max Verstappen.
So, as we just dream of a British victory, F1 could actually learn some hard lessons from tennis right now – namely, how white lines define the field of play.
At last weekend's Austrian GP, most of the drivers received time penalties for taking their cars over the white line that marks the boundaries of the racing track on certain corners.
And, shambolically, it took the sport's governing body almost five hours after the end of the race, to dish these penalties out. What other sport suffers this?
So, I've invited some F1 bigwigs round to watch Wimbledon on my telly to show them how the camera-led white-line technology (Hawk-Eye) can tell instantly if a ball is inside or outside the perimeters of play.
Never again should any sports fan wake up and learn the result they witnessed the day before has changed. It's disgraceful.
Unless, of course, the newly-named winner is a Brit…
For more info on adding some sport to your summer:
sportscotland.org.uk/about-us/
YouTube: The CAR Girl Vicki Butler-Henderson
Twitter: @vb_h
Instagram: vickibutlerhenderson