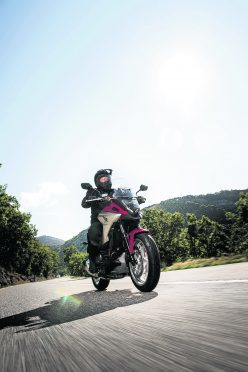 First introduced in 2012 with 700cc, the NC700X was Honda's affordable, practical motorcycle for beginners.
Two years later, the Japanese decided to expand the NC's lungs to 750cc along with a facelift and an upgraded DCT automatic gearbox. Time to test it out.
The NC750X in its DCT form looks rather odd. The long front forks hint at off-road ability, but they're a bit spindly. There's no clutch lever but there is enough space in the dummy tank to store a full-faced helmet.
So… is the NC more like an all-road scooter? Make up your own mind, but at a glance it looks like a bona fide adventure-cross bike.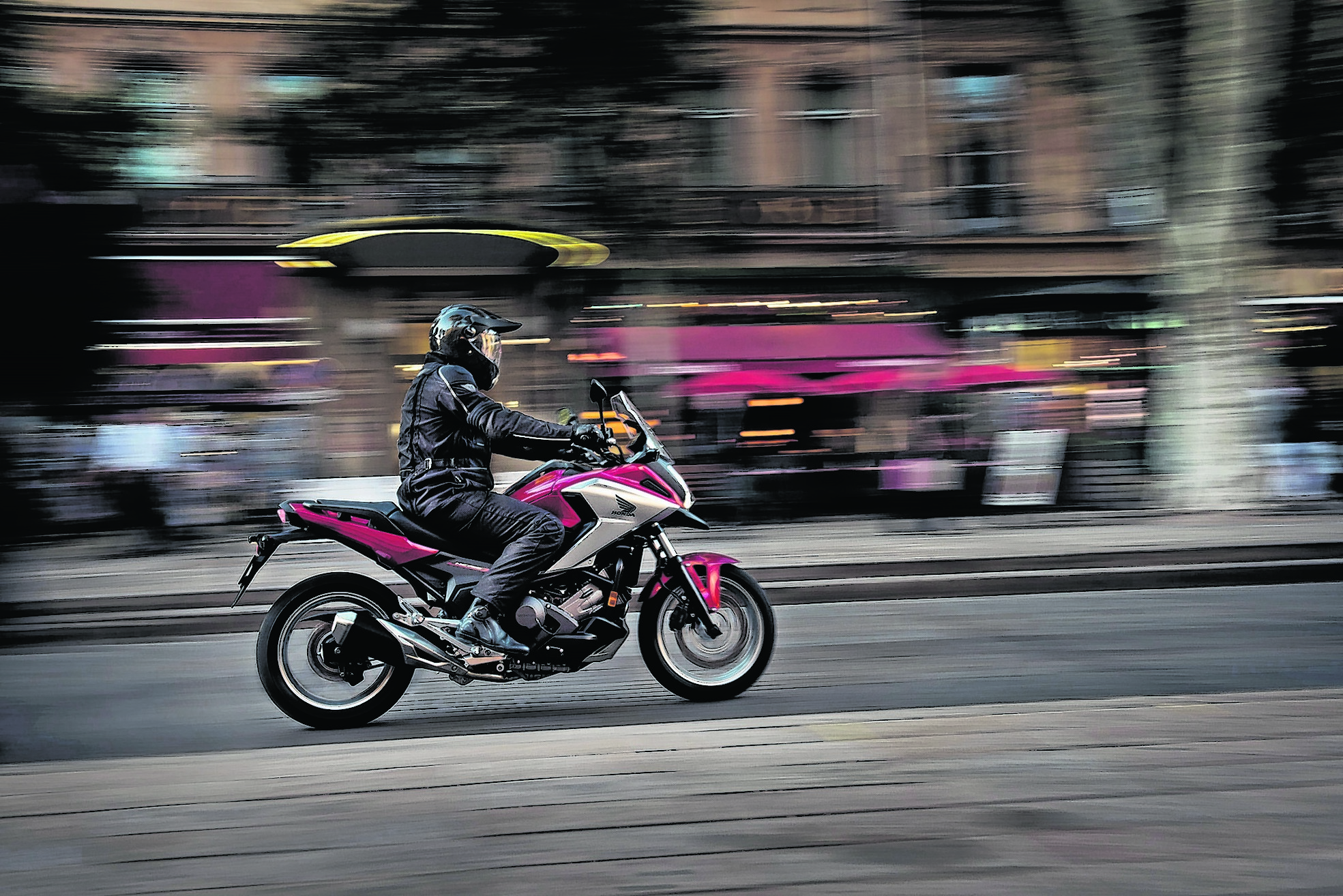 The NC750X has been pimped with LED lighting front and rear, the windscreen is bigger and there's an LCD dashboard that you can customize with different coloured lighting. Natch.
In addition, the non-adjustable front forks have new damping characteristics, the rear suspension has five preload adjustment settings and the exhaust system conforms to the Euro-4 regulations without the NC having to lose out on power or decibels.
Honda has even managed to keep the weight down, which is quite a feat in the face of stringent emission laws. As for the revised Dual Clutch Transmission (DCT), you can choose between Drive (D) and three sportier S-modes. Honda has also raised the rev limit to allow you to manually shift down through the gearbox when the previous model simply refused to do so.
They've also increased the amount of clutch slip so that it's easier and smoother to pull away from a standstill.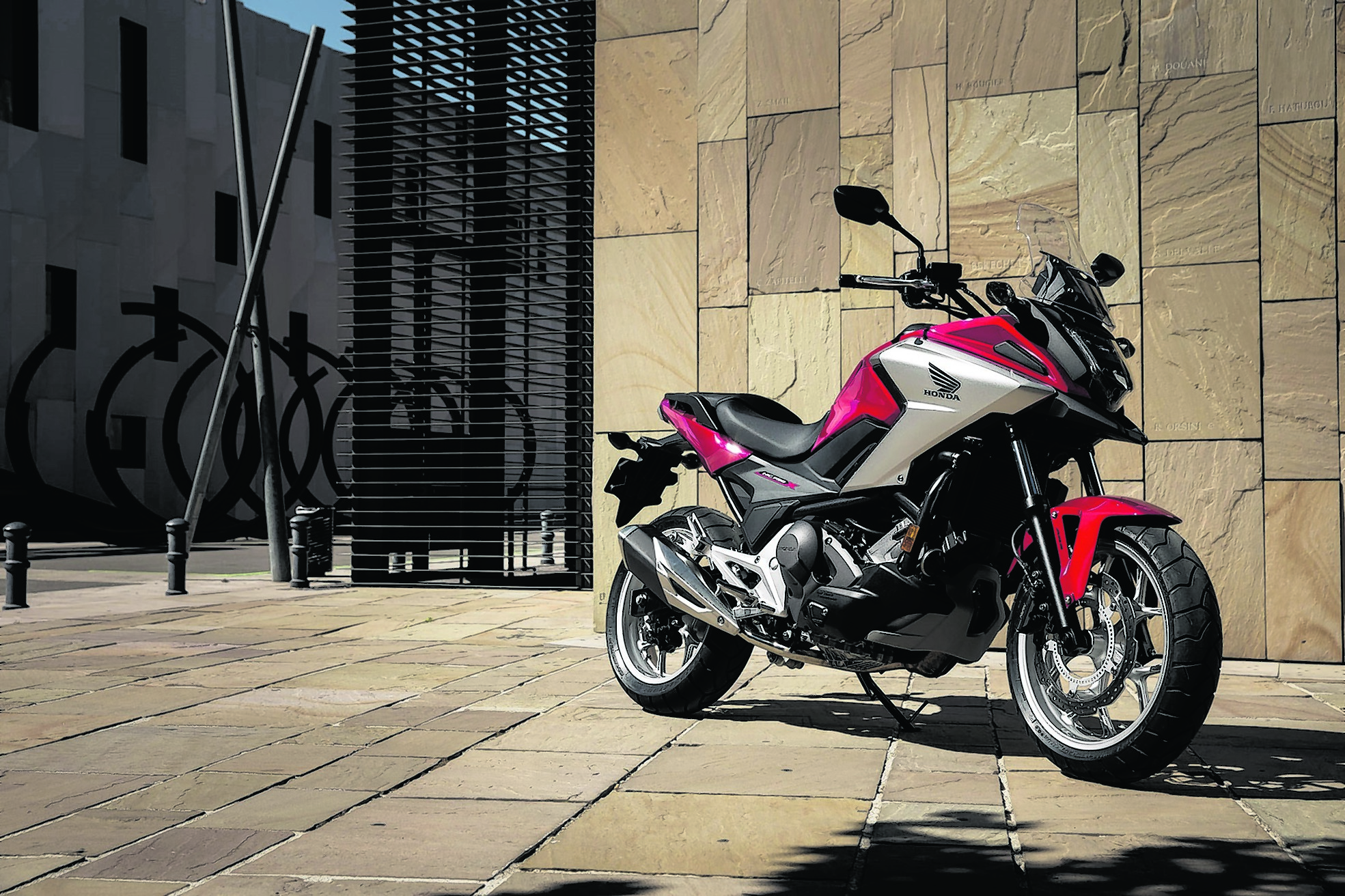 The NC750X deserves full marks for sheer practicality. Thanks to the dummy tank's ribbed surface you can add a tank bag to increase the storage space. The dashboard is simple, compact and comprehensive and you can also opt for a handy centre stand or equally useful heated grips.
It's all just so sensible and Honda, so it's no surprise to find that the 745cc in-line twin engine is smooth and flexible with an even and broad spread of predictable power.
A modest 55bhp and 50lb/ft of torque are enough to leave cars way behind at the lights without being frightening, and the power delivery is extremely linear.
The CB500X might be smaller but it's more frantic and, to be honest, more fun. Other than that, the NC750X really doesn't have any negative points and it's ideal for new riders.
The ride experience is like the rest of the bike, slightly homogeneous without lacking anything significant. The handling? Light and easy without being twitchy or nervous.
It's not exceptional or breathtaking. It's just good. And the brakes? They're perfectly acceptable too. They aren't potent or fierce but the bite is satisfactory and the ABS is unobtrusive. It's a good platform from which to grow. The question is how quickly riders will grow out of it.
And the ergonomics? You've guessed it, Honda's got this spot on, too. There's plenty of legroom, everything's just where you expect it to be and there's enough protection to keep your torso out of the wind blast.
There's hardly any noticeable difference between the old model and the 50cc larger 2016 NC750X. Perhaps the biggest (and only) surprise is the DCT. There is clearly a vast improvement over the last system especially for riders who have a sporty riding style.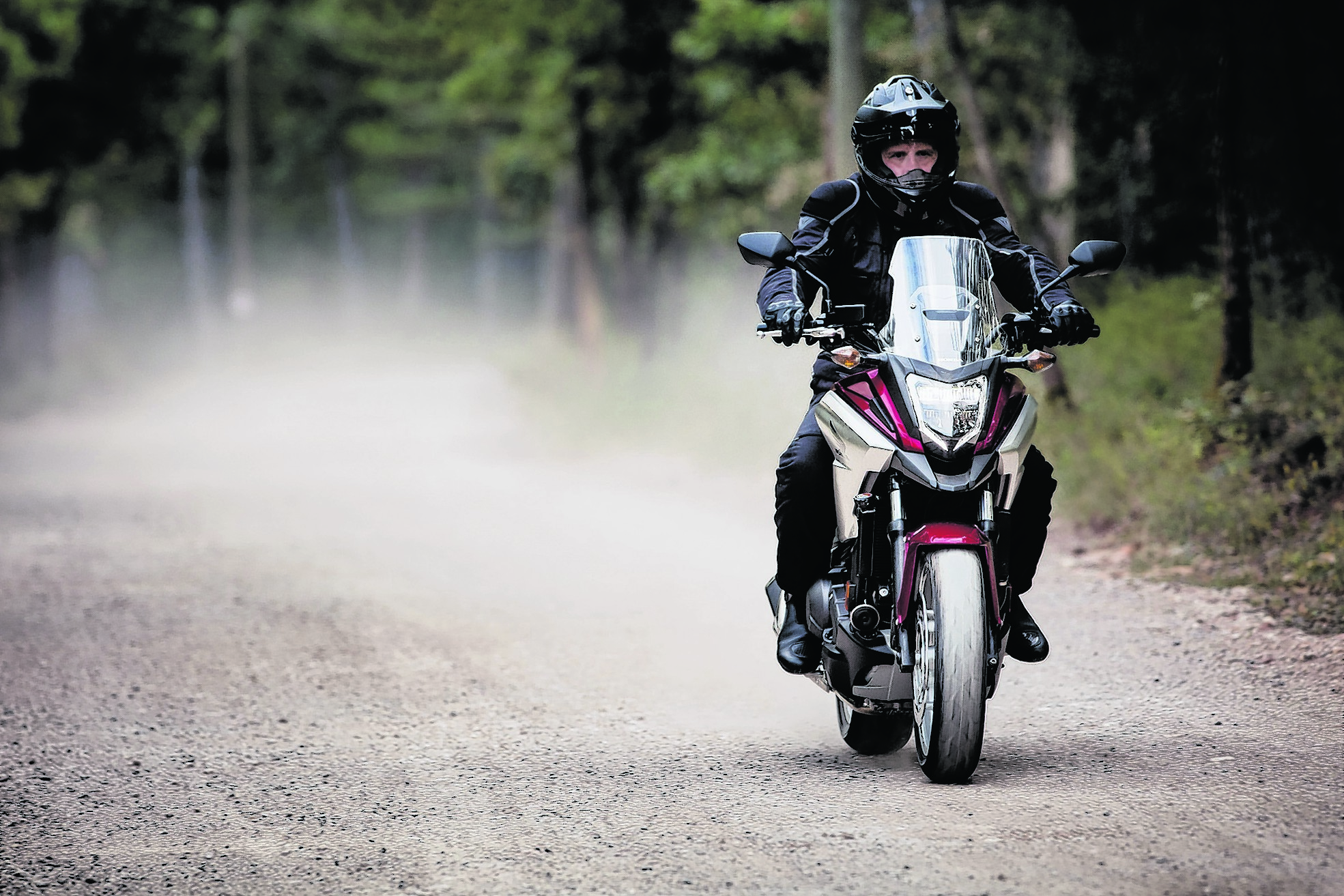 The S mode now holds onto gears longer before shifting up through the six speed automatic gearbox and where the previous model simply refused to allow a downshift in gears above a certain level of revs, you can now manually select a lower gear before entering a corner to increase the engine braking.
It's intuitive enough that you no longer switch to the manual mode out of pure frustration.
The NC750X won't dry your eyeballs out with sheer acceleration but it is comfortable, practical, well balanced and neutral and at £6,649 it's way cheaper than the just plain confusing (and £8,149) Integra scooterbike/maxi-motorscooter/batbike.
On that maths the NC is a pretty good buy – just don't expect it to hold your attention forever.
THE FACTS
Model: Honda NC750X
Price: From £6,649 (£7,049 with DCT)
Engine: 745cc twin in-line producing 55bhp @ 6,250rpm and 50lb/ft @ 4,750rpm
Transmission: Six-speed automatic, chain drive
Kerb weight: 220kg (230kg with DCT)
Seat height: 830mm
Fuel capacity: 14.1 litres