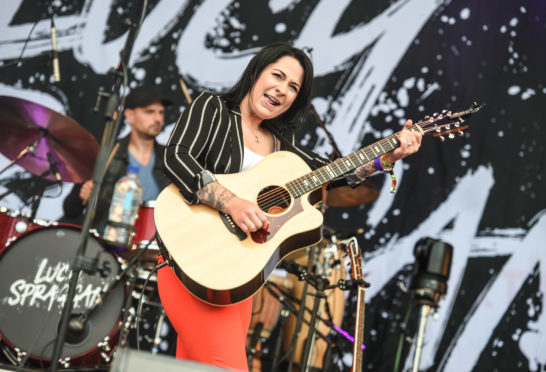 Lucy Spraggan revealed yesterday how she had a near miss with the Queen on a quiet Deeside road, in a Q&A with The Press and Journal.
The singer-songwriter, during the Up Close and Personal chat at the Verb Garden tent, also talked about being a foster carer and her desire to become a mother herself one day.
The former X Factor contestant, who admitted she had never met Simon Cowell, also spoke in depth about her own mental health issues and said that her wife, Georgina, and a pet dog, helped her through the dark days.
An ambassador for mental health issues, she urged people to speak out if they needed help.
Making her third appearance at Belladrum, the star stated that previous visits had inspired her to spend more time touring in the north of Scotland.
And she added that it was during one of these visits, while setting off in her campervan from Ballater to her next show, that she saw a car unexpectedly coming very slowly towards her on the wrong side of the road.
She said: "As the car came past me, we turned round and the Queen was in the back seat of the car.
"My road rage is awful, even if it is the Queen. It was mad."
Miss Spraggan also spoke of how, although she lives south of the border, her father hails from Glasgow and her mother, who was adopted, recently discovered she has roots in the Isle of Harris.
She also spoke of how she began songwriting at the tender age of 10.
During the Q&A, Miss Spraggan also told the audience in a packed Verb Garden tent that Belladrum was "better than Glastonbury," and later on stage shouted out to the crowd that Bella was her "favourite festival on the planet."
Make sure to visit the Verb Garden at Belladrum today as it has a packed programme.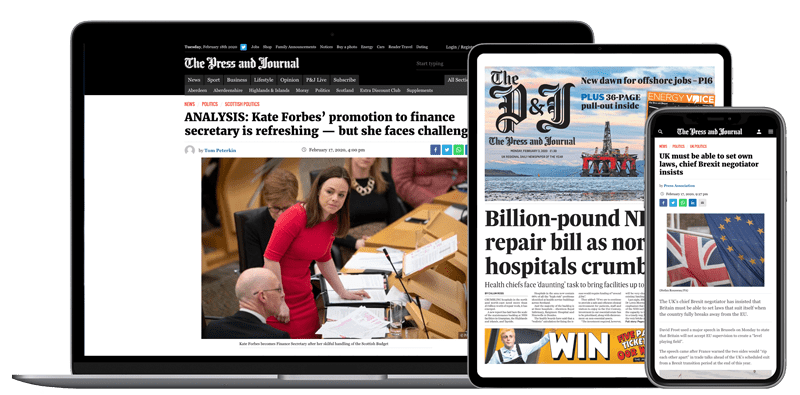 Help support quality local journalism … become a digital subscriber to The Press and Journal
For as little as £5.99 a month you can access all of our content, including Premium articles.
Subscribe