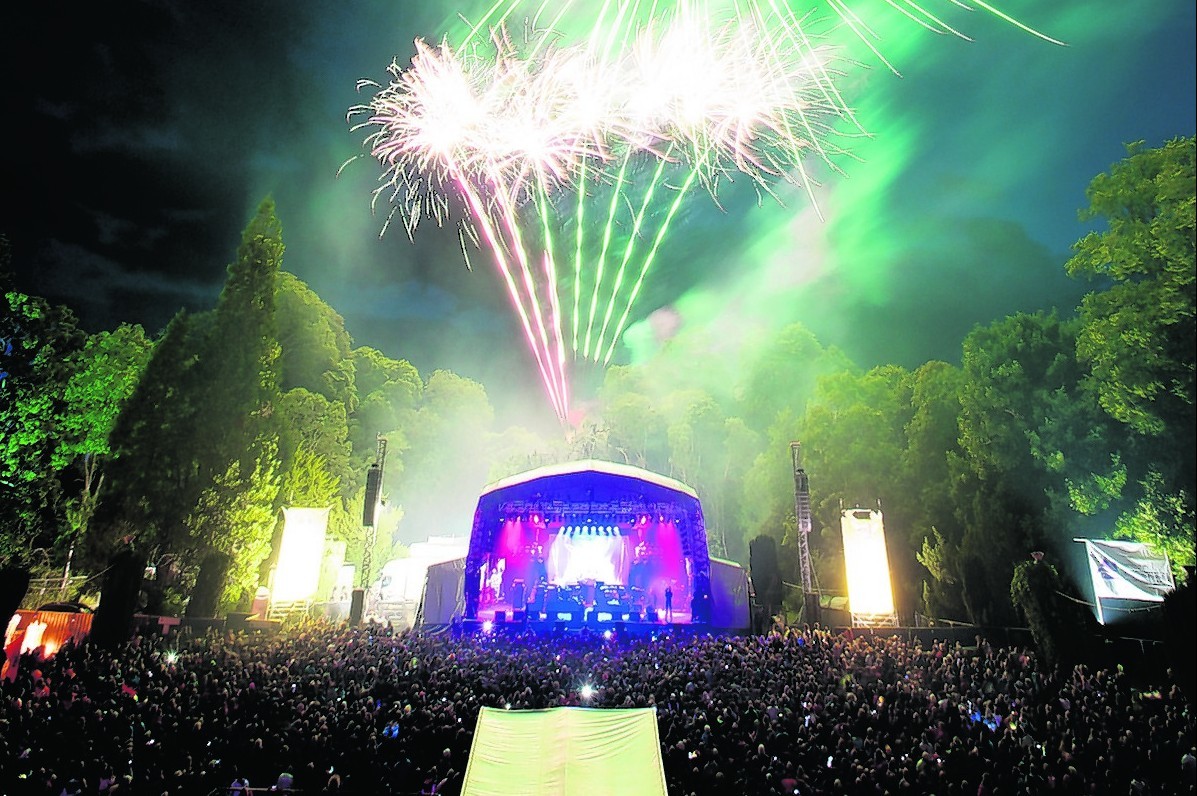 The excitement has been building for months, but at last the 12th Belladrum Tartan Heart Festival is under way, writes Susan Welsh
Hundreds of revellers are making their way to the Belladrum Tartan Heart Festival, the superb family-friendly festival which takes place on the Belladrum Estate on the outskirts of Beauly from August 6-8.
For the seventh year running, tickets sold out months in advance of the festival which, this year, has been extended to include a full programme of entertainment on the Thursday night, a night previously a more low-key affair.
Festival promoter Joe Gibbs said: "So many people arrive these days on the Thursday night we thought it would be inhospitable of us not to expand the event to offer more entertainment that evening."
Topping the bill tonight are The Proclaimers, Craig and Charlie Reid, who last played Bella 10 years ago, when they headlined.
"I can't think of a more appropriate act to launch our first year of offering an extra main stage headliner at Bella," said Joe.
"The Proclaimers gave the event the support it needed from a major Scottish act in its difficult second year. Who better, now, to launch our new third night on the main stage?"
Craig said they'd treat fans to a mixture of songs from their latest studio album and firm favourites such as 500 Miles, Letter to America and I'm On My Way.
Tonight's line-up also features kings of electro and hip-hop swing The Correspondents, folk-pop band Keston Cobblers Club, local indie band Bite Night, and hugely popular Highland band Scooty & The Skyhooks, who have been packing out dance halls in the Highlands since the 80s with their set lists of Motown and Stax classics.
Multi-award-winning Welsh rockers Manic Street Preachers are the headline act tomorrow, while headlining the Black Isle Brewery Grassroots Stage is Scottish favourite Eddi Reader. Guaranteeing sunshine are legendary act Martha Reeves and the Vandellas, who will bring their Motown and R&B classics to the Garden Stage, where they are joined by Hayseed Dixie, Stornoway, the melodic alt-indie folk band from Oxford, and Fife singer-songwriter King Creosote.
Martha has promised to have the audience dancing in the street.
"Before I came over to the UK, I prayed for good musicians, and I got them. The eight-piece band are being directed by Larry Crocket, my musical director from America, and two of the backing singers are my sisters, so we'll be putting on a real good show. I've been told a lot that we're going over our time limit, but it's hard to stop when you're having fun."
Martha, 73, said: "Music is like the fountain of youth and this music is good and makes everybody happy. When I hear it, I feel as young as I did when I first started out. I'll be singing hits like Jimmy Mack, Dancing in the Street, Nowhere to Run and Heatwave. Singing Heatwave always makes me smile, because I recorded it in the middle of winter and had to use my imagination to think about a heatwave."
The oldest of 12 children, Martha said she got her big break as a result of being naive.
"I was a solo performer singing in a nightclub when I met Mickey Stevenson (Motown's artist and repertoire director) and he gave me his card and invited me to come to Motown's HQ, Hitsville USA. I didn't know anything about protocol, so simply showed up the next day and waited around, not realising the card was so I could make an appointment. So there I was, with egg on my face. I probably looked like I was going to cry or something, so they gave me an audition," said Martha, who called her autobiography: Dancing in the Street – Confessions of a Motown Diva.
"The first time I was called a diva I took offence, but then someone showed me a dictionary where it said a diva is someone who has been proclaimed to be outstanding at what they do: I'll go with that."
The Kaiser Chiefs, who have had worldwide hits with songs such as Ruby and I Predict a Riot, are the headline act for Saturday night. The band's only gigs in the Highlands were in 2004, when they supported the Ordinary Boys at The Raigmore Motel in Inverness, and during a mini-tour in 2008, when they sold out two nights in Strathpeffer Pavilion in 10 minutes.
"The Kaisers' 2008 gig at Strathpeffer has gone down in Highland lore as one of those epic 'I was there' moments. Much to my disappointment, I wasn't, so I'm really delighted to be able to bring the band back to the Highlands for their first-ever festival here," said Joe Gibbs.
Also appearing at the festival, which has a superheroes theme, are Scots rock band Idlewild and rising indie stars Prides and The LaFontaines, and festival favourites The Cuban Brothers. Reading like a who's who of the music world, the line-up also includes, among others, Fatherson, Miss Irene Rose, AKAska, The Dolly Parton Story, The Skull Kids, Elephant Sessions, Have Mercy Las Vegas, Iain McLaughlin & The Outsiders and Dorec-a-Belle.
New for this year is a VIP enclosure, The Hielan' Coo Club, which will have everything from a sauna to a cocktail bar, and the Delicious Bella
feasting tent, which will showcase Highland produce and is curated by celebrity cook and P&J columnist Lady Claire Macdonald. In line with Bella's superheroes theme this year, some of Premier British Wrestling's own superheroes will battle it out in the ring, including RNW Highland Champion Jack Jester and Scotland's best-known wrestler, Grado. Meanwhile, Anya, Gary and Kevin, former stars of The Singing Kettle, will present fancy dress fun with Funbox, a musical show that will keep kids of all ages entertained.
Although Belladrum is sold out, there are still some Thursday day tickets available from www.skiddle.com
Turn to page 19 to read more about what
to expect from The Proclaimers tonight, as Susan Welsh chats to Craig Reid ahead of the duo's appearance at Bella.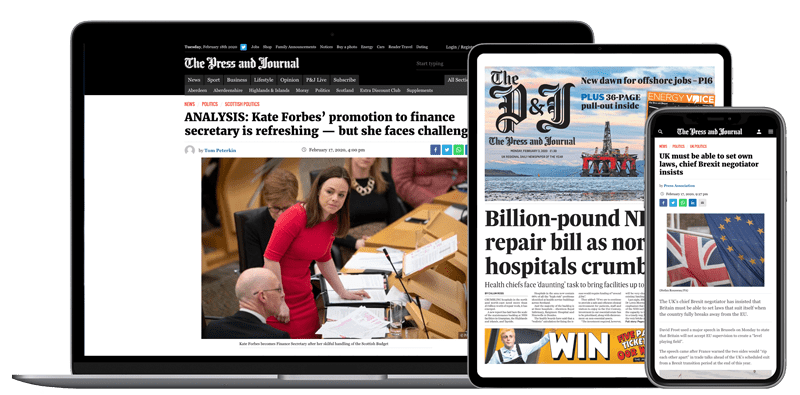 Help support quality local journalism … become a digital subscriber to The Press and Journal
For as little as £5.99 a month you can access all of our content, including Premium articles.
Subscribe