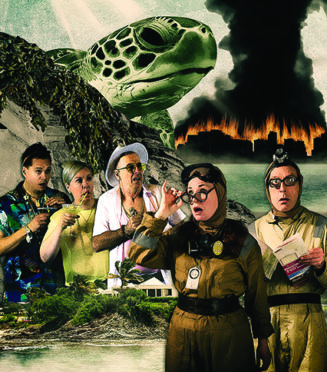 Susan Welsh saw Let's Inherit The Earth at the One Touch Theatre, Eden Court, Inverness.
A jar of Marmite has a pivotal role in Dogstar Theatre's latest production, Let's Inherit the Earth.
And like the salty spread, the play polarised opinions.
Written by Moray-born Morna Pearson, she has addressed climate change though the show which is part musical, part comedy and at times, deadly serious.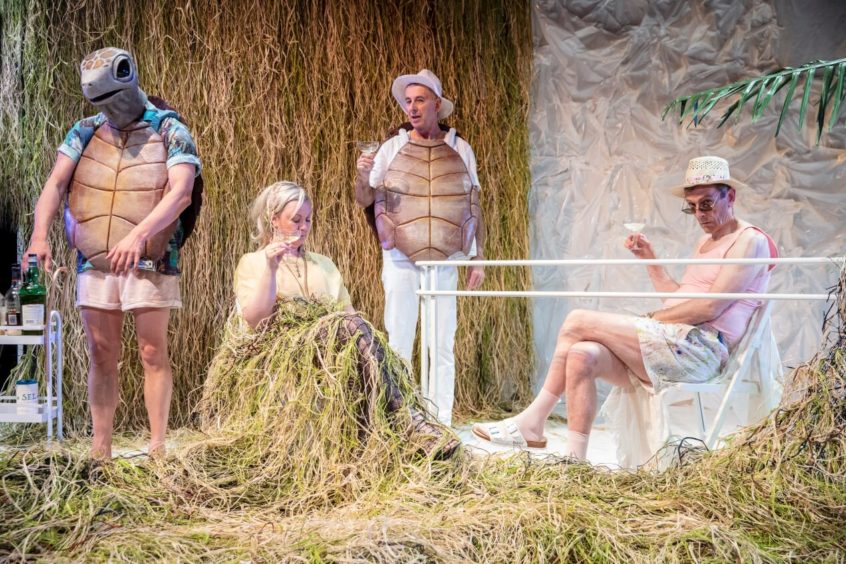 With global warming and issues about single use plastic to the fore, the play is perfectly timed.
It tells the stories of several families and their different reactions to global warming.
There's henpecked Grant and his bossy wife, Jane from Moray, who having seen the floods approach arm themselves to the teeth with survival gear, but forget to bring food apart from Marmite along.
Sweden is burning and Josef, Tove and their son Lukas are also trying to escape.
They have the skills needed to survive, but not the essential equipment.
Meanwhile, somewhere in the Caribbean, the super-rich Mucklefannys who have an estate in the Highlands and their neighbours, The Storskinkas of Sweden are in total denial of global warming.
In fact, they think the seas rising is a good thing as it means their holiday home is closer to the beach.
The show is peppered with first-class songs, and a few swears.
And the cast, who play multiple roles; sing, dance, act , undertake numerous quick-costume changes and adopt different accents, do a stellar  job.
And while some in the audience clearly loved the play, for me it didn't quite hit the spot.
There were too many set changes and none of the characters were likeable enough to make you care what happened to them.
Delivered in partly in Swedish with English subtitles, the play did a fantastic job of reminding us that we are all responsible for what happens to the world.
It can be seen again at Eden Court tonight.