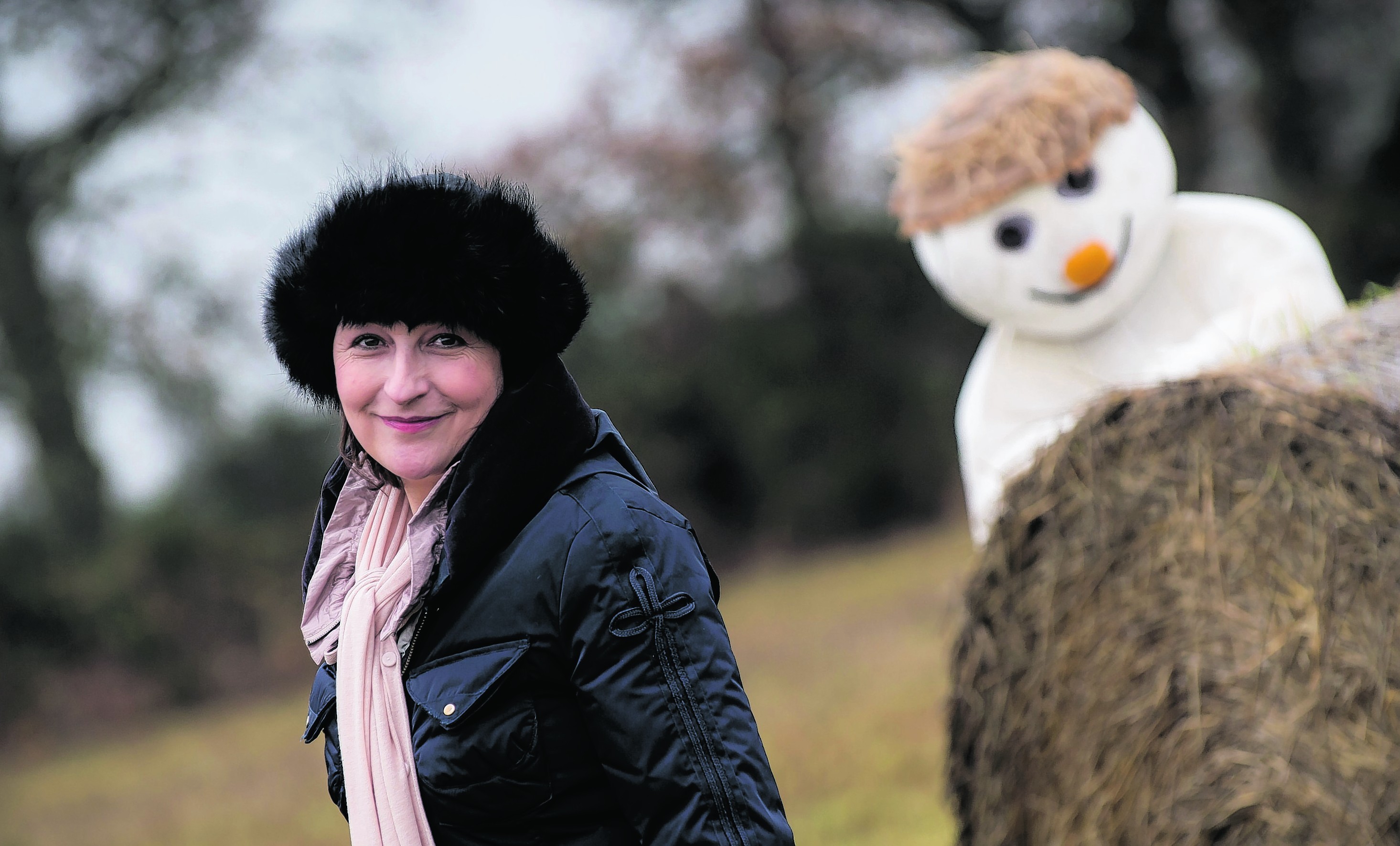 Before she joins the Royal Scottish National Orchestra (RSNO) to take the reigns as narrator for their Christmas Concert performance of The Snowman, actress of stage and screen, Blythe Duff, takes time out to talk about her Christmastime, and what 2014 has brought her
HI BLYTHE. WHAT DREW YOU TO THIS CHRISTMAS CONCERT SERIES?
I've loved working with orchestras ever since I performed with Scottish Opera years ago in a show called Street Scene.
WHEN DID YOU GET THE CALL?
About two or three months ago. I was working down at the National Theatre with The James Plays, when I got a nice call saying "I think this will interest you". At Christmas time, as an actor, you are either going to panto or nothing, and this was something different but still Christmassy. You're not going to lose your voice, you're not doing a 10am performance with kids screaming – it's a nice alternative.
WHY DO YOU THINK THE SNOWMAN IS STILL SO POPULAR WITH AUDIENCES?
It has an old-world quality to it, and it's very fitting with the music. Kids are very used to watching animated cartoons that are modern and of the moment, such as Happy Feet for instance. But this lends itself to another world and another time, which is why it's still popular, I think. And people who watched it as children can now bring their own to it. I suppose it has that same lasting effect as It's a Wonderful Life where people come back to see it every year.
WHAT WAS CHRISTMAS LIKE FOR YOU AS A CHILD?
It's starting to become quite a long time ago now, which is a bit worrying. (Laughs) It was always a very intimate family thing – not the extended family thing that it is now. It was just me, my parents and my sister, Sylvia, back then. We were always spoiled the way children should be at Christmas.
ANY SPECIAL MEMORIES?
I remember when we were living in East Kilbride, we were in quite a small house in a terrace, and one Christmas Day I heard this sound of horses. I was always into horses as a kid, and here I was in East Kilbride new town and here was this parade of 10 riders on their horses coming through. I just thought, "that must be the most amazing thing to do on Christmas Day". And that is the kind of thing which The Snowman dips into – simple things and nature. The old-fashioned qualities.
THIS HAS BEEN A BUSY YEAR FOR YOU, WHAT WITH PERFORMING IN THE JAMES PLAYS IN SCOTLAND AND DOWN IN LONDON. HOW WAS THAT EXPERIENCE?
It was a very long job, probably one of the longest. Although when I say that, I did Taggart for 21 years, so not quite as long as that. (Laughs)
It was an extraordinary project and I think we will all look back at it and think it was something so unusual to be part of. I almost feel sorry for the young cast members because I don't think they will ever have a job like it again. Having the hindsight of 31 years in the business I know when a job will be extra special. And this just ticked all the boxes – particularly as it was this year of the referendum. It was lovely to be part of something so intrinsically about Scotland and its history.
The RSNO Christmas Concert, featuring The Snowman narrated by Blythe Duff, will be performed at the Music Hall, Aberdeen, on Thursday, December 18, at 7.30pm. Tickets are available from www.aberdeenperformingarts.com or by calling 01224 641122.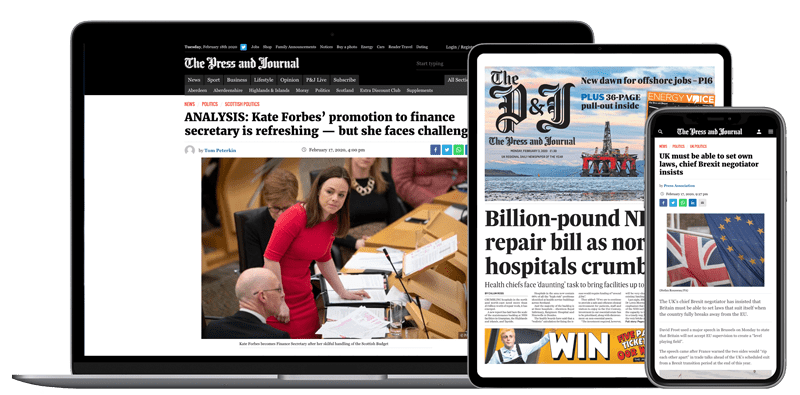 Help support quality local journalism … become a digital subscriber to The Press and Journal
For as little as £5.99 a month you can access all of our content, including Premium articles.
Subscribe