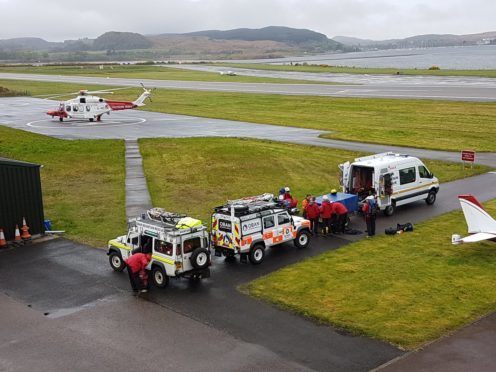 Teams from Police Scotland, Oban Mountain Rescue and a Coastguard search and rescue helicopter were called to an incident on the Isle of Mull earlier today as reports of an injured hill walker were received.
Around 12.25pm police confirmed a call had been received to attend to reports of a 75-year-old man who had fallen whilst out walking with friends at Cruach Choireadail, on the north side of Glen More.
It is understood that the man sustained injuries to his leg in the incident.
A police spokeswoman confirmed all parties involved in the operation had been airlifted from the hillside around 5:30pm.