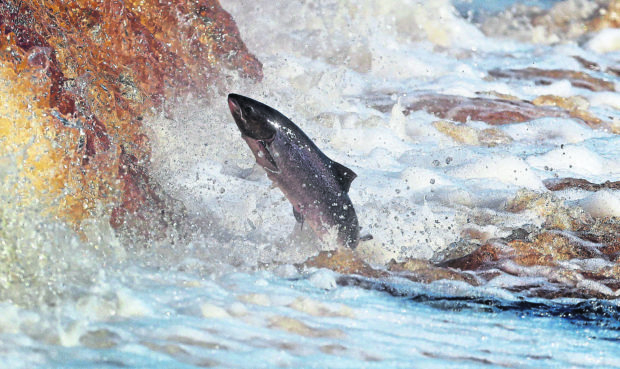 A salmon farm barge, which sank off South Uist, is to be salvaged from the seabed, its owner has said.
The barge took on water and capsized in rough seas on Thursday morning at a fish farm operated by Mowi (formerly Marine Harvest) on Thursday.
No personnel were aboard at the time and no other infrastructure at the site was damaged.
The cylindrical feed barge which contains 170 tonnes of fish feed is lying on the seabed some 20 metres down.
About 1,000 litres of diesel was being stored in a sealed tank inside the unit.
There have been no reports of debris or fuel floating on the surface or washed ashore.
Mowi intends to recover the barge and has contracted divers to survey the unit.
A statement from Mowi said: "As the weather breaks, scuba divers will be safely deployed to inspect the unit and plan a recovery of the barge and contents, which sit at 20 metres depth.
"The cause of the water breach is not known at this time."
It is understood a temporary replacement is to be towed to the site.
The authorities have been notified of the incident.